I reckon we've heard a lot of talk over the last 24 hours about how well New Zealand played – which they did. Did they play unbelievably well? There's no way of making that assessment. There's no way to completely evaluate their performance.
Sure, their passing was accurate and running straight. Sure, 95% of their passes weren't too long. Sure, their support play and their realignment in both attack and defence were good and urgent. But you're supposed to do all of those things in every game.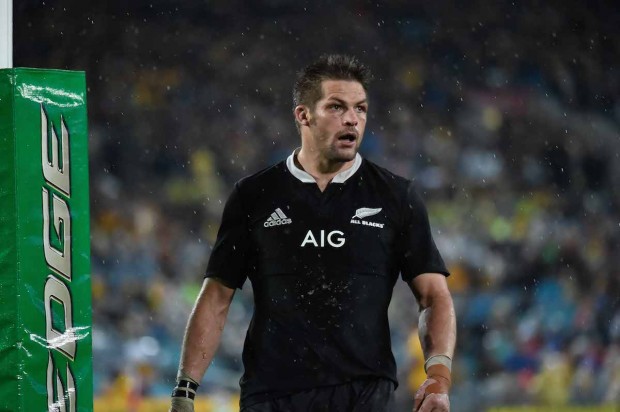 I heard a lot of talk about 'back to basics' from the commentators – but there are only basics. All your performance is is just a bunch of basics joined together, every moment of the game. Then we accurately heard Richie McCaw say after the game that they did all the simple things well. Spot on.
We were really well beaten. It's a contest and there are different aspects of that contest in every game – but they pretty much won them all. We could say their attack was better than our defence and their defence better than our attack. For our part we need to assess why that was and what we can do to turn it around.
Defence
Now their attack was better then our defence for a number of reasons.
First, we were strangely lethargic – our realignment in defence had no urgency about it.
Second, our front-on tackling was poor, I don't remember many, perhaps any, where we actually had a shoulder and leg drive in a tackle that drove them back. As a result they had quick recycle every time. Add their accuracy in support play and you had the tackled player going forward. New Zealand subsequently put phases together and they put us under pressure consistently. That's good play and it's the fundamentals.
If we compare the Waratahs defence for most of the year we saw that it was aggressive and drove the opposition back in their tracks, meaning that the opposition couldn't keep the fluidity in their attack.
Attack
Until Foley, Kuridrani and Phipps came on the field we had no urgency or acceleration in our attack towards the opposition's goal line and we certainly had no second touches, unless it was a pre-planned one that was so far away from the opposition that it didn't count. New Zealand had no trouble using the 'natural loop' (as Mark Ella called it) from minute one via Aaron Cruden.
Their attack found space and where there was no space they found leg drive and footwork through the tackle, for virtually the entire game.
In the set plays we certainly weren't on top. The scrum where we conceded a penalty try our second rower didn't even have his shoulder behind the prop, he was trying to do it with his arm! I'm not saying we were dominated in these areas, but they won them both by a bit.
Of the back five in our scrum, only Hooper seems to have any pace. Both our locks, Fardy and Palu seemed metres off the pace, and somewhat ponderous.
If we go to our back line, I'm told the reason we want Toomua at 12 is that we want two ball players. I have not seen one instance of high level ball play from Toomua in an international this season. I can see that he's probably the most aggressive front on tackle, but he has no ability to use others as a ball player.
As per the first Test, so again in the second Test – I saw nothing to recommend Beale as a fly half. I think Kurtley has a lot of individual handling and running skills with some good vision, but I see nothing in his game to recommend him as a five-eighth. Let's end the experiment and play proper rugby that requires a combination of players with a seemingly small contribution from our nine and ten, but qualities that are essential for quality attacking play.
Ewen has talked about the need for consistency, but surely only one that leads to quality performances. Consistently low par performances cannot possibly be a worthwhile feature.
Changes
The fundamental criterion for selection in my team is this – if we can help the player to reach his potential, can he help take the team where we want to go? If the answer's no, then we need someone else.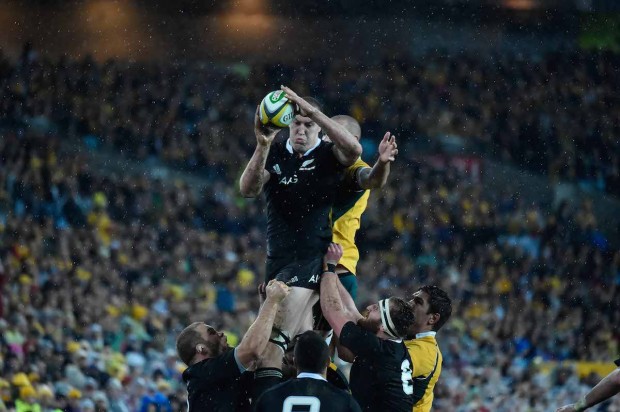 I can't see that either of our locks carry the ball well enough for international rugby. I worried about it and conceded because I thought they were honest toilers. When was the last time either Simmons or Sam Carter had a set of stats like Retallick? Seven carries for 49 metres. That would be the sum total of the career stats of these two players.
Maybe we can have one of them, but the absence of Kane Douglas can only be sheer arrogance on our part. Here is a player who is contracted for Australia, paid a salary by Australia and not picked solely because he won't be here next year. Should we strike those out who won't be here the year after as well? To make it worse they've now decided to release him. What level of bastardry made a decision not to release him two weeks ago, but will now?
I think White's performance isn't up to standard. He must be the most charged down scrum half in world rugby. Phipps is not perfect but if they want to swallow their pride then get Nick Farr-Jones in to talk to Phipps about the accuracy in his technique then we can fix it in one week. Even now Phipps is playing better than White.
My back line would be – Phipps, Foley, Kuridrani.
In the week leading up the Test the commentary from New Zealand was that Crotty would do well because he'd take the hard yards on the inside shoulder of the defender in front of him, and they were right. This is what Kuridrani does every week. He's also just as aggressive in the tackle as Toomua and 20 kilos heavier
I would have Ashley-Cooper at 13, Beale on the wing (where he can use his speed and pop up). Until we can get Speight and Tomane back, we stay with Horne (who can be used more on the inside run in attack) and Folau at full back (who interestingly has been shown short again for raw pace). We can't judge Izzy though because his centres aren't doing anything for him at all and he still manages to beat the first two defenders every time.
In the forwards, I would bring Luke Jones back into the fold. We've got to have someone who can give pace aggression and leg drive. I would play him at six and Fardy at eight. I'd also be thinking about Caydern Neville, who reminds me of Kane Douglas a few seasons ago.
We need to be able to go to a higher level. On Saturday night the former Australian coach Jack Howard sent out an email to a few that said:
"Test rugby is usually a step above provincial rugby. Last week's match wasn't and we stayed in the game, this week it was and we couldn't."
If who we have can't take us up to this level then we need to try others who can. We've done it before and it's yielded some of the best players we've seen.
Finally, if we want to think about how we went in this game then pick a combined team from both sides. The only Australian player I can see is Hooper forcing McCaw to six. I couldn't even see Folau moving Smith.
No wonder we got done so decisively.