By most standards the Waratahs had a dominant season in the minor premiership. If we look at the competition 'log' they were seven competition points ahead of second place, with the most wins, equal most bonus points, scored the most points, had the least scored against and they scored the most tries.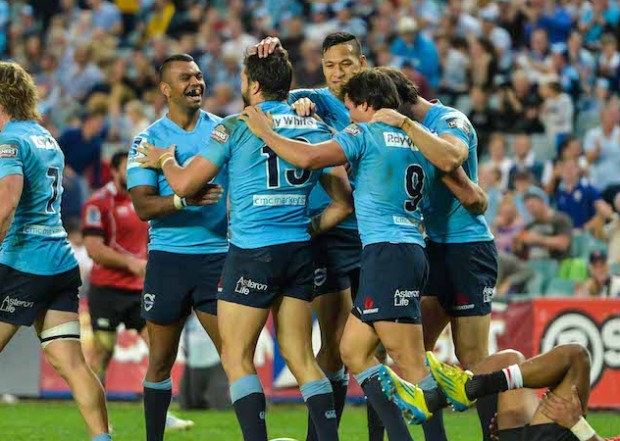 So if we compare the Waratahs performance with those in the Australian conference, what did they do that was better than the rest?
The first thing I'll say is that I read somewhere a long time a go – and have thought a truism since – that the measure of success is not in the winning or losing, but what you do with what you've got. This applies to the Waratahs because I would say that by a long shot the amount of money paid for the Waratahs roster by the ARU must be miles in excess of the other Australian provinces. This hasn't always been the case – it used to be this way for the Brumbies.
And so we look at the number of Wallabies the Tahs have and it lines up – they should have finished where they did. But it's also another truism that you can't win without good players, but you can lose with them. Herein lies a reason for giving full marks to the Tah's coaches.
What should the other teams then look at with the Waratahs? They can't sign the Tahs players – they'll need to develop there own. You'd have to say the Tahs have got the best out of their players this season – Foley, Phipps, Kepu, Dennis and Hoiles have never played better. Beale is on top of his game as is Polota-Nau. Skelton and Alofa-Alofa have come through as quality players. But this ability of the Waratahs coaching staff to get the best our of all their players is something the others haven't been able to do consistently.
Repeating myself from countless articles – on almost every occasion when the losing captain or coach is interviewed after the game they say they have to 'cut out their mistakes'. It's not as easy as just saying that you need to – it's how you do it. The answer is perfect technique in execution in a game situation.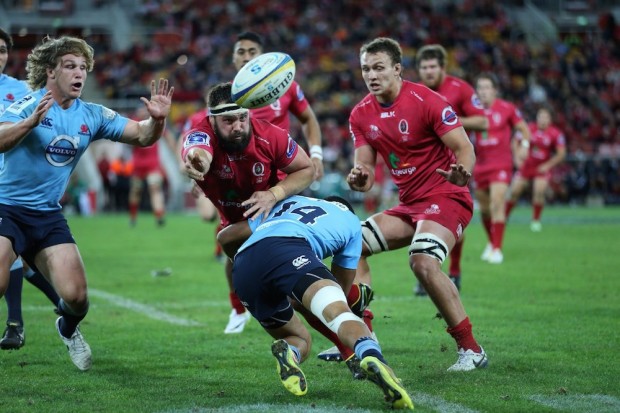 Look at the Reds last weekend making countless opportunities come to nothing through error. Their catch, pass and catch and pass was sad it was that bad. This is a very simple thing, but it has to be repeated "till your nose bleeds" as Nick Farr-Jones used to say, and repeated perfectly. That's the same with all components of the game – they have an accurate technique which has to be enforced by coaches perfectly every single time at practice sessions. This is a tough ask, but there is no other way. That's the lesson that has to be learned.
It not only applies to the obvious parts of technique, but also the non obvious – the balance and leg drive in contact, the line and width of support, the lines of running to support a line break, the angle joining a tackle contest, your body movement and your focus in the lineout lift, your urgency in realignment in both attack and defence….. We can go on, but rest assured that none of this is difficult. Being able to repeat it consistently under pressure and fatigue is not that easy.
Everyone has been saying that the Tahs are fitter than other teams which they put down to a 'gruelling pre-season'. This is incorrect – what's kept their fitness in position is they way they practice and play the game. The pre-season would have worn off months ago otherwise. Interestingly to me, playing the way the Tahs the play is so much fun that players fitness rises without them even feeling the pain. It's a good lesson.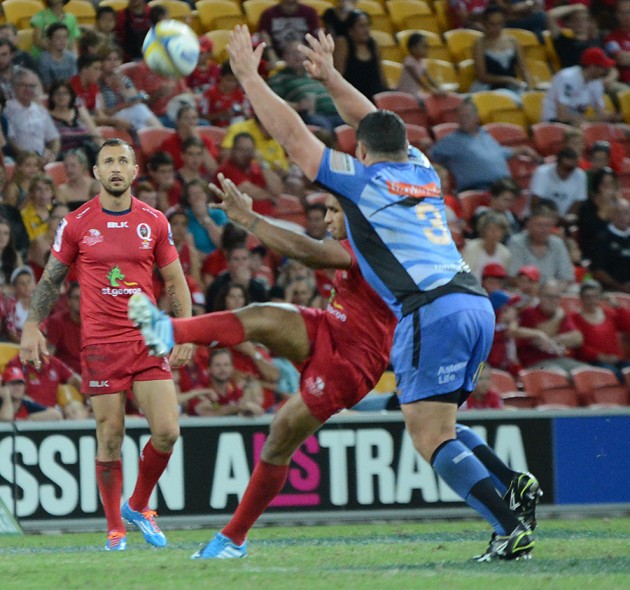 One example of what the Waratahs has been doing so well – what you want is your players in a counter attack opportunity  to urgently realign from defence to attack. If your scrum half kicks away 70% of your turnover ball – as Will Genia does – very quickly players will stop realigning with urgency and then when a massive opportunity appears there's no one there to take advantage of it. So not only does the way you practice need to be right, so does the way you play the game.
It seems to me that no other Australian team has played that way except for the Brumbies last match. It also seems to me that it's a law of the modern game that scrum halves must box kick – players emulate what they see coming through the grades. But there are so many times when that kick is not appropriate, and pretty much all of our scrum halves do it.
In the game against the Highlanders Nick Phipps didn't box kick once and everyone  – at the ground and watching on TV – loved it, perhaps without knowing why. It was the best Phipps has played and it showcased his natural abilities in running and passing.
Coaching is about giving your players the opportunity to show their innate ability, and in helping them to rub off the rough edges of their technique in all aspects of the game. Most important after having done that, is to let them play.
The Reds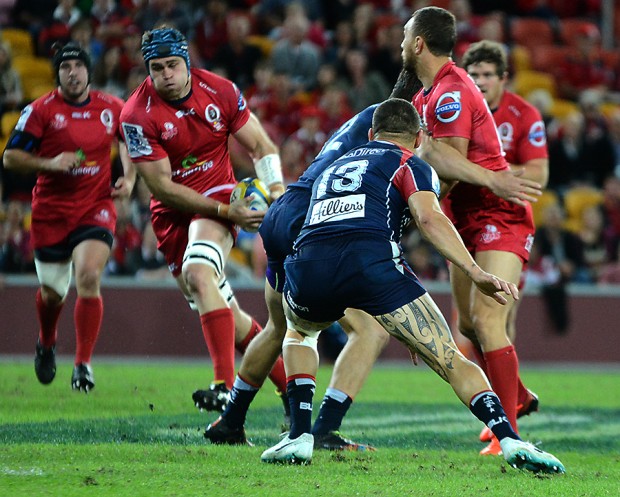 Interestingly in last weekend's game (where the Reds made so many errors) was that in amongst those very new players there looks to be real talent. It has to be polished, but we shouldn't be taking anything away from the talent we saw.
Certainly the Reds need some more ball carrying power. They have a very energetic and courageous pack of forwards, but they do need a bruising ball carrier. We saw Horwill probably in one match during the season looking back to his best ball carrying efforts of a few years ago. Apart from him I see no one else who's a punching ball carrier and you need at least a couple performing regularly.
The Brumbies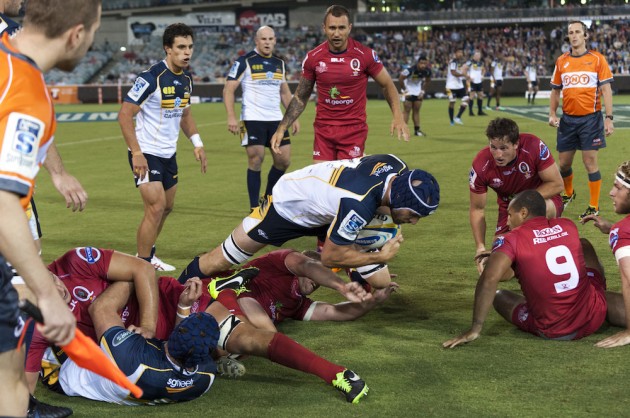 The Brumbies at their best are a good side. With Pocock back and Fardy in the back row they're OK, but otherwise it's a problem. Across the park though they have real talent. If they weren't at their best when they lost a couple of players then maybe they need to strengthen their squad.
The Force
For Michael Foley the Force have done well in achieving so much with what talent they've got. They need more depth and the young second rower Coleman to come through. But the coaching staff there has done a great job. They could do with more impact with their back row – they have hard workers but need more oomph. There's some more talent coming through in the backs as well, even without Cummins.
The Rebels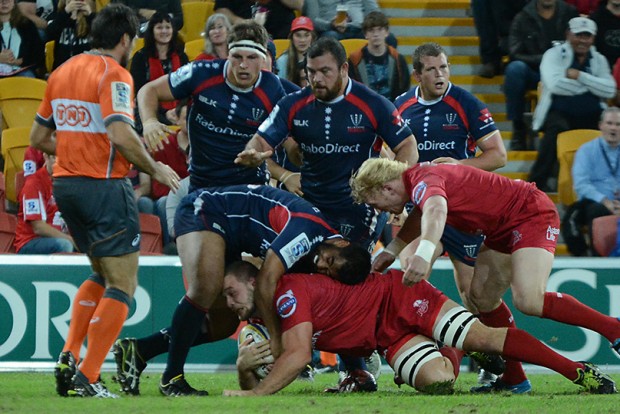 The biggest disappointment were probably the Rebels. They have some good players but their front row looks not quite up to standard. They've had three potentially good second rowers, but Pyle's form was off at the beginning of the season so they left him out. It would have been better to get Pyle back to form and play Luke Jones at six – he has unbelievable dynamism for his size. It won't surprise anyone to hear me say that they got nowhere near enough out of Higginbotham.
The Rebels suffered in lack of execution in the simple things. Their half backs performances were not great in their fundamental parts of the game – a lack of speed and accuracy in delivery. The Rebels will also miss Woodward terribly, even though his form tapered off when at wing.
If you want to coach a rugby team you have to be prepared to work hard and accurately every moment of every session and the talent will come through. It's not easy though.
There's a lot of work to be done before the competition's done. The Crusaders are ominous and the Sharks are going to be hard at home. Having said all that, the Waratahs have shown they can make good teams look ordinary – the hallmark of a good side.