Earmarked for big things from early in his career, Hugh 'Madness' McMeniman debuted for the Wallabies in 2005, his first season of Super 12 rugby.
Four seasons (including an injury-ravaged 2006) and 21 Test caps later he pulled the pin on his international career and took the money option to play in Japan.
It was probably understandable at the time that he decided to move to the Kubota Spears. Longevity at the top level looked elusive, with McMeniman already plagued by shoulder, neck and ankle injuries.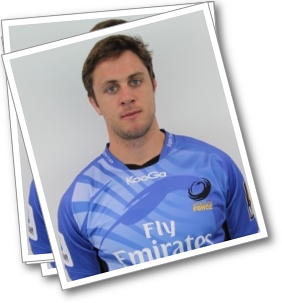 He wasn't Robinson Crusoe in deciding to take the option that extended his professional playing days.
I think we were all disappointed when he signed for Top League in 2009. He was a Wallaby who had yet to fulfil his undoubted potential, despite being in the mix for a number of years.
Just as he was showing some good form he'd get injured and never quite establish himself as a permanent presence.
He was essentially competing with Rocky Elsom for the blindside flanker spot through 2005 to 2009, although his ability to play lock made him a natural fit for the reserves bench.
This no doubt contributed to his 12 Test appearances out of 21 off the pine. He was a better fit as a No. 6 than lock, being very mobile for such a big man. He has being playing much of his Japanese stint in that position.
He's now listed as a lock with the Western Force, although the indications are he'll play where required. You wouldn't think the Force needed another loose forward, would you?
---
How we could have done with him in the Wallabies over the last few years with long term injuries to Elsom, McCalman, Palu et al and a lack of quality depth in the position.
If he can stand up to the rigours of Super Rugby I'd imagine he'll be a strong candidate for an international recall.
At his best Madness was a bruising, abrasive and skilful forward who had a touch of Tony Shaw about him. A safe lineout option too, and we could certainly do with more of his ilk.
I'm not sure whether it's a trend or not but the return of McMeniman, Radike Samo and Adam Wallace-Harrison from Japan suggests that it's not all one-way traffic.
Madness is only 29 and if his body is now up to it he could be around till the next RWC.
He'll be competing with Scott Higginbotham, Dave Dennis, Jake Schatz etc. for the blindside role and certainly offers utility value. He plays a tight/loose game, not a wide-ranging style like Higgers — unless he's developed that style in Japan.
He's actually been playing Division 1 rugby recently — not Top League, so there'll be a wide gulf in standards for him to make up.
---
McMeniman had plenty of highs and lows during his career. He was locking the scrum during that infamous Test match in 2005 at Twickers where we were demolished by Sheridan and co.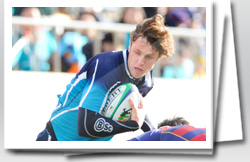 He was also on the bench for the 2007 RWC game in Marseilles against the Poms for the same result.
However, he was back at HQ in 2008 for revenge when said Sheridan and Vickery were scrummed off the park with the Wallabies prevailing 28-14.
He never won an encounter against the All Blacks (0 from 3) but succeeded in 2 from 3 against South Africa, both wins earned at home.
Madness is a country boy from Warwick (initially Scots PGC) who graduated from Nudgee College in 2001, a First XV contemporary of playing mate Richard Brown.
He went on to represent Australian Schoolboys, Wests Bulldogs and Queensland Under 19s until selected for the Reds in 2005. His Test debut in the same year was against Samoa. (Stephen Moore is the only player from that team still playing in Australia.)
McMeniman will be a welcome addition to Australian rugby's ranks. He left well before his time and I'm hoping he stays injury-free to replicate his early career form.
---
| Profile | |
| --- | --- |
| Height: | 200cm |
| Weight: | 114kg |
| Date Of Birth: | 01/11/1983 |
| Place of Birth: | Brisbane, Qld |
| Stats | |
| --- | --- |
| Super Rugby Caps: | 29 (Reds) |
| Super Rugby Points: | 5 (1t) |
| Super Rugby Debut: | 2005 v Hurricanes, Brisbane |
| Test Rugby Caps: | 21 |
| Test Rugby Debut: | 2005 v Samoa, Sydney |