So the 2017 NRC season will finish the way it started as Queensland Country make their way to Canberra for a clash with the Vikings.  Way back then the Vikings came out on top (match report here) in a tight one and they continued on to finish the season on top as well, claiming the Minor Premiership with a last round win over the Greater Sydney Rams. Meanwhile Queensland Country would use that loss as inspiration to go on an undefeated run right up until the last round where an after the siren loss to the Perth Spirit saw them relinquish top spot to the Vikings.
As it stands there is no denying these have been the best two teams in the competition and it shapes to be a deserving Grand Final as the gates will be flung open for free entry in what should surely encourage a strong home crowd advantage to the Vikings.
Key Match Ups
Inspiration from the Front
When Tom Cusack and Duncan Paia'aua were announced as captains of their respective sides earlier this year, there was a degree of surprise in the response. Having spent time with the Aussie 7s team, Cusack was back in Canberra and seemingly still yet to make a real strong case for Super Rugby time with the Brumbies. Meanwhile Paia'aua was young and a, seemingly, quiet on-field personality rather than the strong personality normality associated with leadership.
In hindsight you could not have asked for two better leaders of their sides. Both players have demonstrated career best form this NRC, each sitting atop their team's try scoring list. Cusack has lead from the front, never far from the action whether it be on attack or in defence. His abrasive and no-nonsense seemed to lift the performances of rookies (ala Folau Faingaa) and veterans (James Dargaville) alike.
Paia'aua has been somewhat the opposite. He has provided flashes of brilliance without a doubt, but it has been his calm and composed surety so needed in a team chock full of youth and talent. At times the vision Paia'aua has demonstrated has made it seem like he was a man playing with boys while his hand and footwork have left many an opposition player in their wake.
After the coaches, Tim Sampson and Brad Thorn, have had their say it will be largely up to Cusack and Paia'aua to ensure their team remains focussed and sticks to the game plan. Whomever delivers on that, with perhaps the odd piece of individual class, can go a long way to securing victory.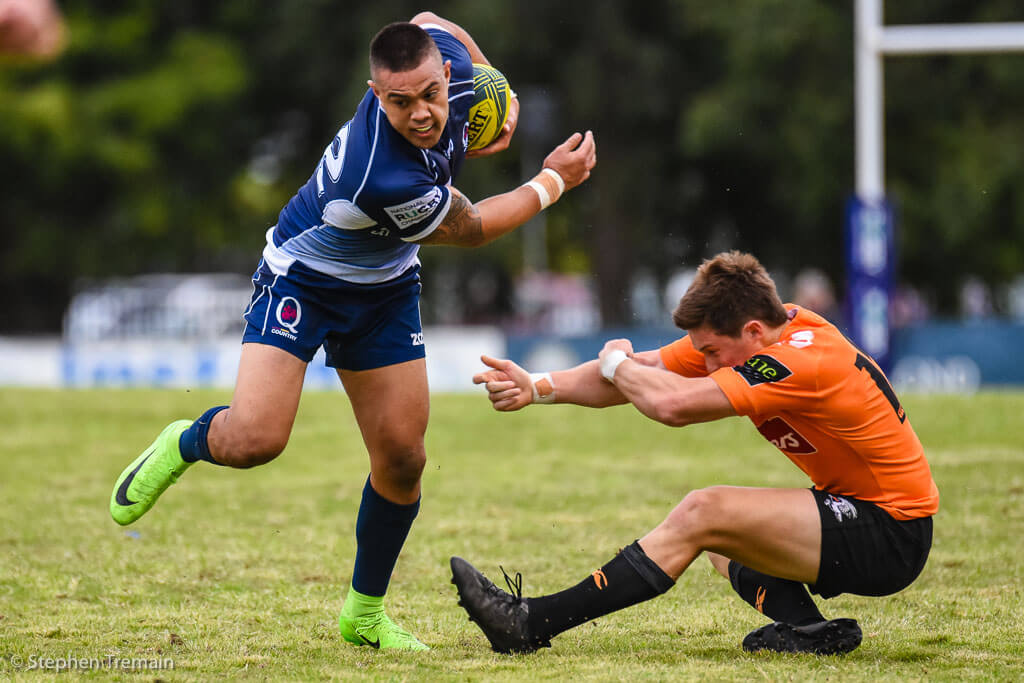 Backrow Bruisers
Along with the Perth Spirit's Isi Naisarani's, Rob Valetini and Caleb Timu enter this match as two of the most effective ball runners in the NRC this season.  Valetini, stunningly just 19 years old, made his first start of the season in Round 2 and has been outstanding ever since bashing opponents when he had the ball or when they did. A strong candidate for NRC Player of the Year (along with Paia'aua), Valetini must have pushed hard for a "Development" spot in the current Wallaby squad.
Timu is more focussed on securing a Reds contract, rather than a Wallaby spot, and has built his season steadily to be peaking in these last few rounds. Statistically both are very close to each other with Valetini having run for 264m from 96 carries (for an average of 2.75m per carry) while Timu has 261m from 78 (3.35m). Timu's off-load game is a particular strength while his work from the back of a pretty strong Country scrum has saw him reap some easy tries of late.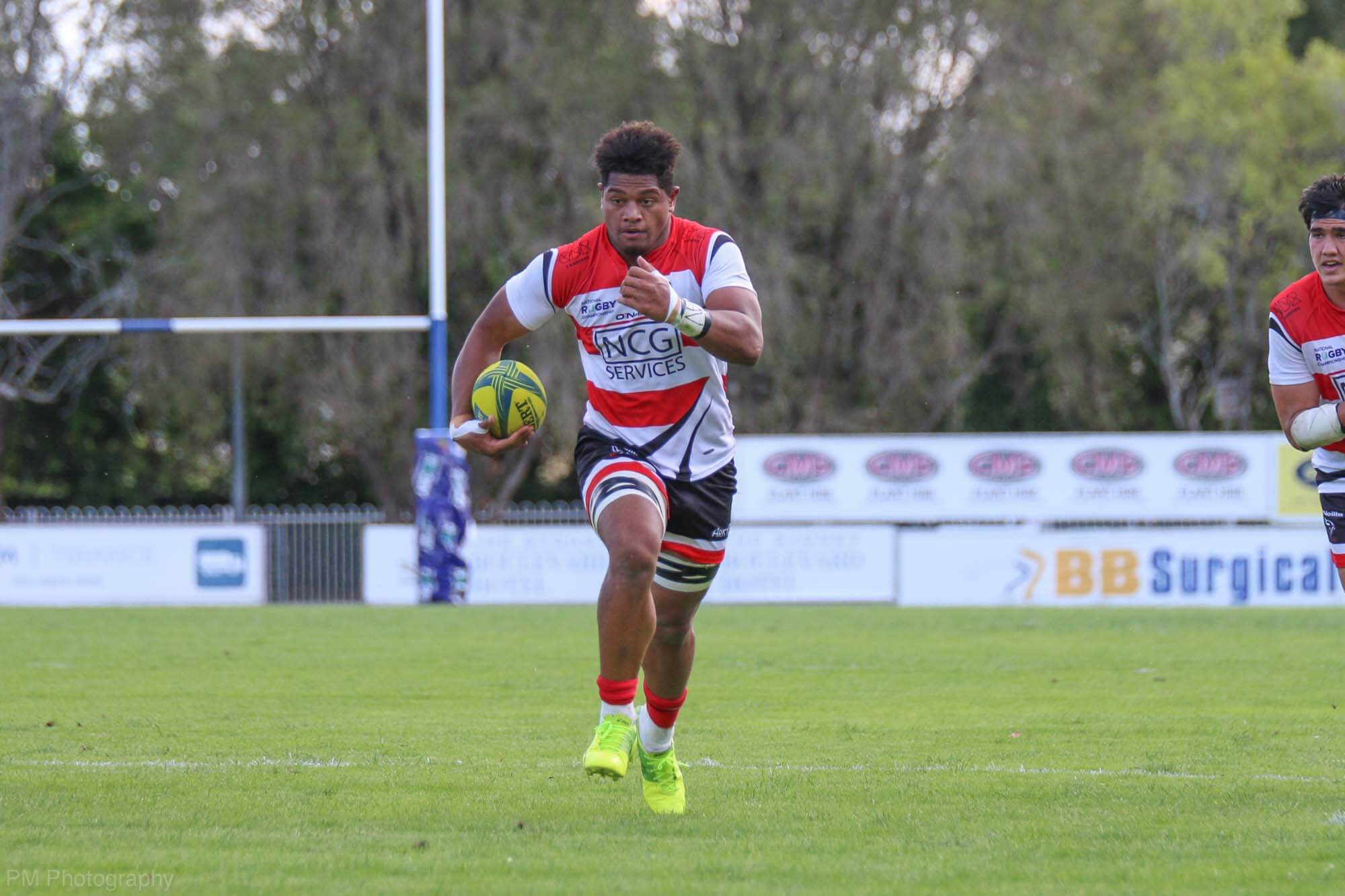 Stat Attack:
Queensland Country, statistically, were the best attacking team in the competition this year, topping the log in terms of 'metres per carry', 'clean breaks per carry' and 'defenders beaten per carry'. The Vikings, while having remarkably scored one more try than Country this year, sit at the other end of these respective tables. It perhaps shows Queensland's greater propensity to attack from anywhere in the field while Canberra perhaps relied more on continuity and possession to gain territory (Queensland kicked way more than Canberra this season).
Defensively, the Vikings lead the league in making the most tackles. All up they made 1216 tackles (topping the Drua with 1160 and Queensland with 1138). In the end, however, Canberra's success rate of 82.89% was matched by Queensland's (82.76%) meaning little is between the sides there.
Discipline, however, is more clear cut with the Vikings far and away superior than Queensland Country. The visitors will arrive in town having conceded more penalties than any other Australian side.  Perhaps more stark is the difference in yellow cards with QLD Country again atop the domestic ladder (Fiji Drua giving away the most through the season) with seven yellow cards. In comparison the Vikings gave away just a single yellow card.
Stats courtesy of rugby.com.au.
Teams:
Canberra Vikings:
1. Faalelei Sione 2. Folau Faingaa 3. Les Leuluailii-Makin 4. Dean Oakman-Hunt 5. Darcy Swain 6. Rob Valetini 7. Tom Cusack [c] 8. Lolo Fakaosiliea 9. Ryan Lonergan 10. Wharenui Hawera 11. Andrew Muirhead 12. James Dargaville 13. Len Ikitau 14. Ben Johnston 15. Tom Banks
16. Robbie Abel 17. Harry Lloyd 18. Max Bode 19. Michael Oakman-Hunt 20. Angus Allen 21. Pedro Rolando 22. Liam Moseley 23. Lausii Taliauli
Queensland Country:
1 Richie Asiata, 2 Alex Mafi, 3, Taniela Tupou, 4 Angus Blyth, 5 Harry Hockings, 6 Angus Scott-Young, 7 Tai Ford, 8 Caleb Timu, 9 James Tuttle, 10 Hamish Stewart, 11 Eto Nabuli, 12 Duncan Paia'aua [c], 13 Chris Feauai-Sautia, 14 Filipo Daugunu, 15 Patrick James
16 Alex Casey, 17 Gareth Ryan, 18 Gavin Luka, 19, Phil Potgieter 20 Ted Postal, 21 Tate McDermott, 22 Teti Tela, 23 Tony Hunt
Tips:
We talked about this on the special NRC Podcast this week. This game is bloody hard to tip. In the end home ground advantage leans things in favour of the Vikings. More significantly, though, is Canberra's greater 'killer instinct' across most of their games this year. It's vital come finals time. Vikings by 3.