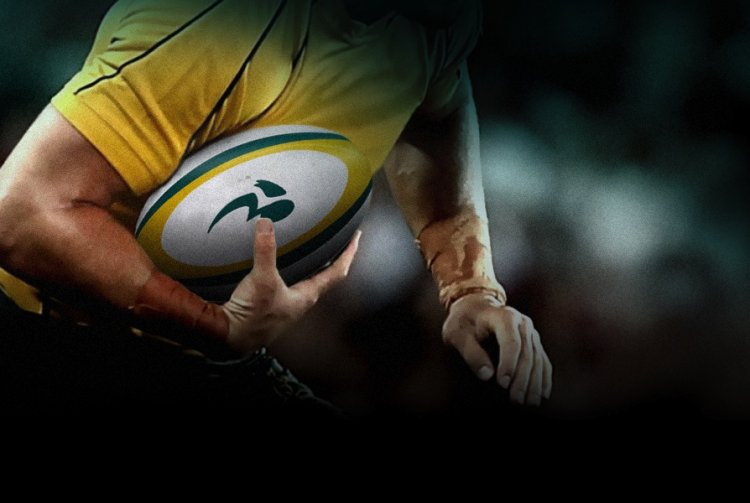 Whoever the next coach of the Wallabies is, he'll have two very different selection dilemmas; where to find a competitive front row, and where to play Matt Giteau.
Of the two, I know which problem is more likely to keep him awake at night. Nevertheless, a few rumbles in the press over the last couple of days could mean that the saga of where to play Kid Dynamite will rumble on.
According to FoxSports among others, Giteau is looking forward to playing at 10 for The Western Force;
"The plan in Super 14 is to play at five-eighth, and then obviously if things go well from there maybe look to play five-eighth for the Wallabies," Giteau said.
Which signals a problem that the Wallabies haven't had for as long as I can remember: too many 10's. All of a sudden we've gone from Bernie or no-one, to three or more candidates:
Berrick Barnes

– seems strange to say he's the 'incumbent Wallaby 10' but he did have an impressive debut at the RWC showing confidence on the ball, a booming boot and bounce back toughness

Kurtley Beale

– I've never really seen Beale play, but from everything I've read, including his ARC player of series award, he's a special talent. On top of that, his bulking up could make him a different proposition to go with his trademark chip 'n chase

Quaid Cooper

– has shown some real bursts of skill, although seems variable and prone to temperament issues. Got to take into account he's been stuck with the Reds though, which obviously didn't help Barnes any either
So is Giteau at five-eighth is a real goer long term? Undoubtedly he looked sharp when he took the role against Fiji in the absence of Larkham, but the prospect of a Barnes or Beale having a good 10+ year run at the role and up to 3 RWCs is an enticing one. For them to be at the right level come 2011, they need to get going now though.
The Giteau at 9 experiment just didn't work and with specialists like Holmes and Burgess coming through it doesn't need repeating. Which leaves Gits where he is – inside centre. Is this the best spot for him though? Or put it another way, is he the best guy for the jersey? Is he big enough to worry modern defences? Does having the best 13 in the world outside render him just a dummy runner anyway? Ultimately, if Giteau had really made 12 his own, I wouldn't be writing this blog post.
With Beale physically shaping up a little, one left-field idea might be to move Beale to 12 and have the smaller Giteau at 10. Although from what I've read, Beale has that elusive quality of being able to run a game, which would be squandered at inside.
So ultimately Gits stays at 12, a spot that Australia doesn't have a lot of cover for anyway. Perhaps Matt Giteau is unfortunately just one of those talented players who's timing was off and will just never fully fit what's there. Perhaps a motivating speech from potential coach Alan Jones solve all of this anyway…….