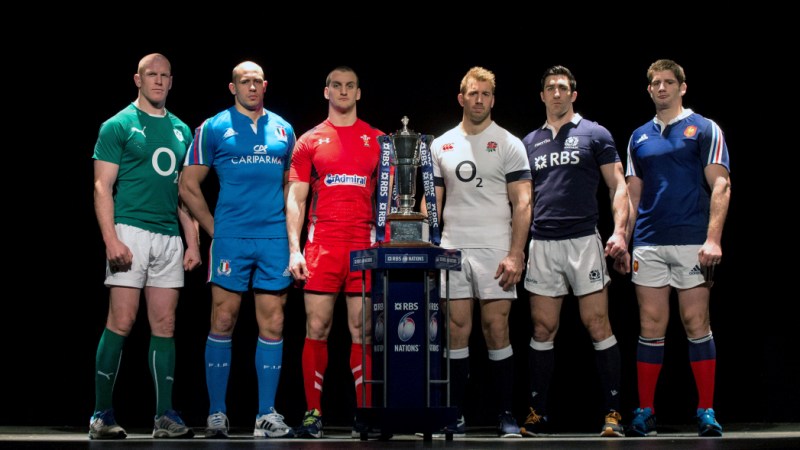 Wales v. France
The Forwards
Last round the Welsh pack was simply not able to keep up with the Irish and lost in a pretty embarrassing fashion. Wakes pack gave away far too many penalties during the match – totaling to 16 across the squad. This stopped them from getting any momentum from any ball that they did get.
Missed tackles were also an issue, with the pack missing 11 between the front 5 alone. Warburton and Lydiate both put in a shift, making 13 and 14 tackles respectively with no misses.
With the exception of Faletau the Welsh pack went nowhere with ball in hand in Dublin. Even then, Toby only ran for 40 meters on 14 carries. Wales did not score a single try this match.
Luke Charteris in for Coombs should hopefully assist the Welsh line out and help secure quicker ball in open play.
The performance of Domingo and Mas will be crucial to the French effort. If they can get on top of Adam Jones and an unfit Gethin Jenkins they will be able to unleash their strike runners on an inexperienced, out of position back line. Whether they will accomplish this is somewhat up in the air as the French scrum only ran at 60% efficiency on their own feed against Italy.
Wenceslas Lauret has come straight into the side following injury to Bernard Le Roux, who is out with concussion. He was a stand out for France against New Zealand last year and he has been playing well for Top 14 club Racing-Metro. If he can play with the intensity that he did against the All Blacks he will be a handful for the Welsh.
The Backs
Wales have brought in notoriously poor defender Liam William into the starting side on the wing and shifted George North to the 13 channel. Williams and Cuthbert have both put in many poor defensive performances at test level and the French back three are playing very good attacking rugby right now.
Jamie Roberts was a defensive liability last weekend as well, missing 3 of 4 tackles.
Rhys Webb has come into the side to play 9 with Mike Phillips dropped to the bench. Webb brings a stronger kicking game from the base and hopefully well get his back line moving better than Phillips has so far this Six Nations Championship.
For the first time in over a century France has made no changes in the selection of their back line. This will be good for the players as they have been playing well together so far this Six Nations. Huget and Dulin both chase kicks very hard and will be a problem for Liam Williams if Jules Plisson kicks down his channel.
There is some worry about how Jean-Marc Doussain will handle having just played 80 minutes of Top 14 rugby just 6 days ago at kick off.
Mathieu Bastareaud will have to improve and build upon his strong second half against Italy. If he does not prove his fitness and begin to find ways to get over the gain line soon he may find himself on the bench with whispers of a Fofana-Fickou partnership realized. Bastareaud played one of his best and also his very first international test against Wales in Cardiff.
The Prediction
I don't think Wales will be able to cope with what looks like might actually be a settled French team. France will need to improve on how they played against Italy to have a chance to win the Six Nations, but Wales will have to improve much more just to have a chance of beat anyone but Scotland.
France 7+ 
---

Italy v. Scotland
The Forwards
Despite losing to France by such a large margin last round, the Italian pack won 100% of the set piece plays last weekend. Guess it goes to show you that rugby is much more than set pieces.
Castro missing 4 of his 7 tackles did not help the Italian cause, with the side combining to miss 20 in total. They played well in the first half but their defense seemed to shut down a little after the second half began and the French put them to the sword.
Looshead prop Alberto De Marichi was the best ball carrier for the Italians last round, even making a clean break.
Sergio Parisse will need to find some of his old game as he conceded 4 turnovers on his own and didn't beat a single defender on 14 carries. Zanni coming back into the Italian squad at blindside flanker bodes well for the Italians. He is a high work-rate player which good skills on both sides of the ball.
Scotland lost 5 line outs to England in the last round of the RBS Six Nations. This is simply unacceptable in test rugby. Winning 58.3% of your line outs is not a way to win a game. Richie Gray coming into the side may help alleviate this issue. But it will depend on which Richie Gray shows up, he has been inconsistent at test level in the recent past.
Young flanker Chris Fusaro put in a big defensive shift on his first cap, making 16 tackles with no misses and winning a turn over. Dave Denton has been relegated to the bench with John Beattie give the no.8 jersey. Wheterher this pays of we will have to wait and see. Many are unhappy with the decision.
The Backs
The Italian backs remain the same with the exception of Angelo Esposito returning to the wing.
Young flyhalf Tommaso Allan will want to improve on his previous Six Nations performances. He seems to be underplaying his hand sometimes and his kicking has been shaky at times as well. Orquera on the bench could be nipping at the heels of Allan sooner than later if he does not improve.
Scotland will return the same back line from the England game. While this gives the boys some consistency they have been far from convincing, but also playing behind a largely beaten pack. Duncan Weir was heinously poor on defense last round, missing 5 of 7 tackles. The Luther Burrell try stands out as a shining example of awful defense.
Hopefully Matt Scott for Scotland and Michele Campagnaro for Italy can add some spark to the game and make it one worht watching for the fans. Scotland has looked quite toothless so far this tournament.
The Prediction
The Italians have been playing fairly well compared to their history in the Six Nations and small adjustments like more hustle on defense could make them a banana skin for the home nations later in the tournament. Scotland are very poor at the moment and look utterly lost, as does their coaching.
Italy 5+
---
Ireland v. England
The Forwards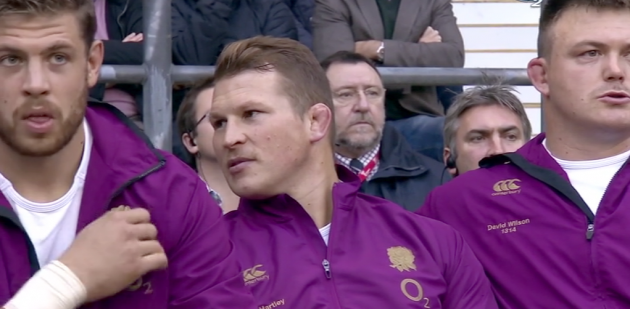 The Irish pack will want to improve on a mediocre scrummaging performance  last weekend, losing 2 of their 6 scrums. Cian Healy will be looking to make the most of his opportunity now that Dan Cole is out for England for the remainder of the tournament. Cole is not only the best (formerly) healthy prop in the English squad, he also does loads of work at the ruck for England and secures them loads of ball.
The Irish pack were remarkably disciplined last round, only giving away 9 penalties in 80 minutes. They will likely play a similar style to limit Owen Farrell's opportunities to take shots at goal, although he does not have nearly the range of Leigh Halfpenny so they may be more aggressive in between the 10 meter lines. Peter O'Mahoney would likely want to continue his hot streak, he was a force of nature on the ground securing an immense amount of ball for Ireland.
The Irish defense was also remarkably efficient, making 94% of their tackles. Wales did little to challenge their line in terms of creative rugby, but England likely will not try anything too flashy either. They like to play up the middle and use their strong forward runners to punch over the gain line repeatedly, usually running off the hip of Owen Farrell. All of the Irish forward pack contributed to the defensive effort, which is a very positive sign for a team that plays in an efficient system and is executing very well.
The English pack was simply too strong for the Scots last week, beating them soundly.
The English line out has become very efficient in 2014, going 22 for 24 against Scotland. They have many good jumpers in their line out and an athletic forward pack in general.
Without Dan Coles though there are very big question marks about the strength of the English scrum. Wilson is a notable step down in quality and even with cOles the English did not win a single scrum off a fairly weak Scottish scrum. Although, it was on a very boggy field. Coles was also a bit off form defensively before his injury, missing 4 of his 4 tackle attempts last time around. He is likely exhausted from playing nearly 2 years of nonstop rugby due to the Lions tour to Australia. He has played 80 minutes in a lot of big games in this same time span as well.
England's pack was also very good at keeping their penalty count low, only reaching 7 across 80 minutes.
England's pack as a whole did not make as many carries or gain as many meters as they did against France, the backs ran far more against Scotland. Billy Vunipola, though, carried for more meters than the rest of his forward pack combined and was creating chaos amongst the Scottish defense all night. He is a key player for England going forward and has a great back up in the form of Ben Morgan.
The Backs
The defensive unit of Sexton-D'Arcy-O'Driscoll proved it worth once against last weekend, with only a single missed tackle between the three of them. Luckily for O'Driscoll he only had to make 5 to begin with and got a vacation from his usually dizzying tackle counts.
The Irish back three of Kearney, Kearney and Trimble Attorneys at Law are looking better every game and are all very well-rounded back three players. All three have good speed, can step, can kick, can take a high ball and can find their way to the try line when given a chance. In my eyes they've been a bit of the undersung champions of the Irish squad so far this Six Nations.
Sexton and Murray are hands down the best halfback pairing in Europe right now. Their play both as a unit and as individuals has been superb. Murray has come a very long way in the past 2 years and improved his game immensely. He can now send up absolutely booming box kicks that his wingers can chase and contest regularly. Sexton has been silky smooth and clearly is playing with a lost of confidence. Ireland held it's collective breath when he was forced into playing a full game for Racing Metro due to an injury crisis there. Luckily, he escaped unscathed. Hopefully for Ireland he has had time to rest.
While D'Arcy and O'Driscoll have been excellent defensively they have been a bit quiet on attack so far this tournament. It seems that if a defense rushes up on them quickly that they can struggle to move the ball wider than the 13 channel. England runs a very aggressive blitz through to the midfield so it should be interesting to see how they cope.
England returns their now settled, but still very young back line.
Owen Farrell has been playing with a bit more vision as of recent and has been challenging the line a little more which creates more space for the forwards running off of him. He still has a ways to go to get up to the quality he would need to be to guide England to a rugby world cup victory in 2015. Young, but very talented George Ford is now on the bench and will be itching to show his stuff at the test level. When they played for England as schoolboys it was actually Ford starting at 10 and Farrell on the bench.
Danny Care will do his usual bit, he is very effective at using quick ball. But, if the English pack begin to have issues going forward he may be forced into a game management role which, based on performances past, does not suit him nearly as well.
Johnny May got to show off his pace a bit against Scotland and will be looking to do so against Ireland. He is quite dangerous in space and has true pace and a nose for the line but is still a bit wet under the ears. Jack Nowell was a bit quiet against Scotland in a team that had a lot of ball and did all the scoring.
Luther Burrell showed that he is a large man but can run the ball with startling athleticism. He fits the mold of the proto-athlete that Stuart Lancaster seems to enjoy deploying.
Mike Brown was once against outstanding in the 15 jersey and there is little reason to think he won't also he a good game against Ireland. He has been on quite  a hot streak of form recently.
The Prediction
The kicking game of Sexton and Murray is really working well for Ireland right now and the defensive patter which England runs leaves a large amount of space in the back to kick to. England may taste some of their own medicine if being pinned in their own 22 by kicks to the corners of the pitch. Ireland will look to contest the English line outs and continue to use their very effective maul, albeit this time against a pack which should be able to defend it better than Wales or Scotland.
If Ireland can play great defense again and take Billy Vunipola out of the game England will struggle immensely to get any points on the board against an incredibly disciplined Irish pack.
I think it will be close, but Ireland should come out on top with a reasonable amount of control through the match.
Ireland 5+