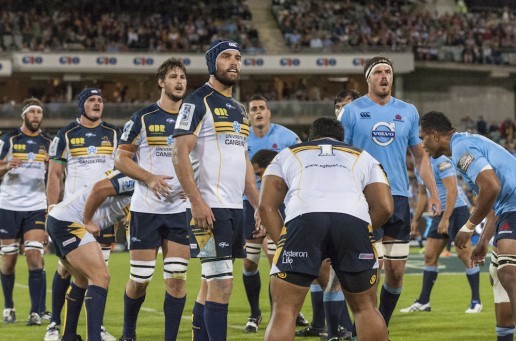 Wednesday's rugby news has an NRC rule-changes committee, Beale on the fringes, more re-signing Brumbies and an ACT mercy-rule enforced.

---
Dwyer looking at NRC rule-changes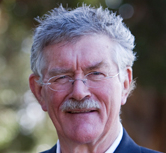 The ARU has established an expert panel including former World Cup winning coach Bob Dwyer to oversee "crowd sourced" law changes for the NRC. Dwyer, along with Ewen McKenzie, Rod Kafer and former Test referee Wayne Erickson will sift through the proposals submitted by fans on social media.
After narrowing down acceptable laws to a shortlist, aimed at rewarding attacking play, the public will then have the chance to vote on the most popular ideas to be incorporated into the NRC, beginning in August. Ideas already gaining momentum include increasing conversions to three points, dropping penalties and drop goals to two, preventing penalties outside the 22 and stopping the clock for scrums.  
ACT juniors introduce mercy rule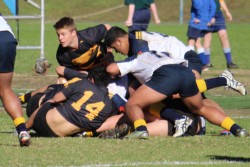 ACT Junior Rugby has introduced a 'mercy rule', forcing dominant teams to cumulatively take off players as they get more points ahead in the under-13 to under-18 divisions. The rule will start at a 30 point lead, with two players forced off for 40 points and 3 players off for a 50 point lead.
ACTJRU secretary Michael Pini said that the reforms were overwhelmingly supported as a means of retaining youth participation, adding, "It makes the weaker teams stronger by giving them some confidence and skill set, and makes the strong teams better by seeing them play under more pressure." 
Beale's Wallaby struggle
Kurtley Beale has expressed his concern that, in his move to inside centre and the form of certain incumbent Wallabies, he will fail to find a spot in green and gold. "For me it's been more about the Waratahs [this year] and not really focusing too far ahead," he said.
The 39-Test player emphasised that, despite Ewen McKenzie's penchant for utilising two playmakers in the inside backs, Quade Cooper and Matt Toomua will be difficult to unseat from their productive partnership. Beale of course was a regular at Wallabies fullback before an injury allowed Israel Folau to claim the position within McKenzie's team.  
Fardy and Mogg re-sign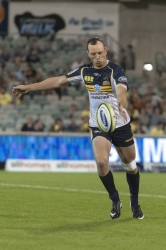 More good news for the Brumbies, as the team have re-signed two more of their star players today. Wallabies lock Fardy and fullback Jesse Mogg will commit to the club for the next two seasons. The pair rewarded the ACT franchise which saw them move from the extended player squad to Wallabies in the space of two years.
"Sometimes you pinch yourself with how far you've come in the past few years and without the Brumbies I wouldn't have done it," said Fardy. Scott Sio, Henry Speight and Jarrad Butler are also said to be close to finalising deals but it will be interesting to see how the Brumbies fit all of their much improved stars into the roster, as they will be demanding much higher salaries than they are currently on.