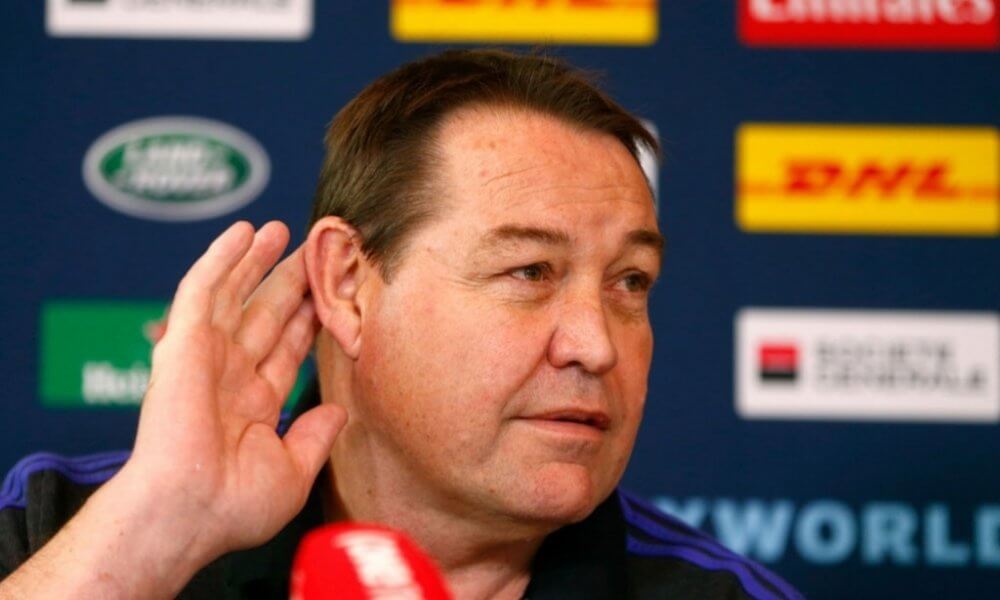 Wednesday's Rugby News sees Steve Hansen fire shots at Michael Cheika, expansion plans for the Rugby Championship, resting plans for the Super Rugby season revealed and Karmichael Hunt's role at the Waratahs becomes clearly.
---
Hansen's dis(ney) at "emotional" Cheika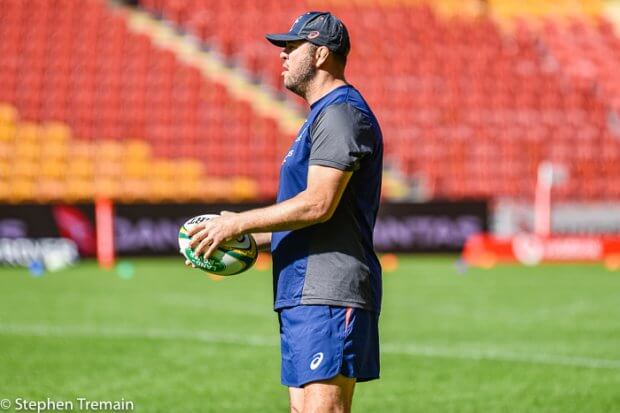 ♫ Who's the leader of the team that plays for you and me?
M-I-C-K-E-Y-C-H-E-I-K-A ♫
At least this is the view of New Zealand coach Steve Hansen, who referred to Cheika as "Mickey Mouse" and mocked his emotional fragility.
These comments were made during a fundraiser in Wellington on Monday during an interview in which a quote from Wallaby great Mark Ella was brought up, stating that Mickey Mouse could coach New Zealand to victory, due to the embarrassment of riches that he had to pick from.
In response, Hansen would state "they've got Mickey Mouse coaching the Aussies" and would go on to detail how easy it was to rile Cheika up in the leadup to their Bledisloe encounters.
"Michael Cheika, who by the way isn't a bad bloke, he just gets a bit emotional, and as you well know we thought we'd get him emotional and take his mind off the job," he said. "The plan was not to call him by his name but just say he's the Australian coach. Then he went on a tirade about not respecting him."
"I guess what we're trying to do there is take his mind off the job and while I say he's not a bad bloke, he's got to control his emotions. I think he's got a good side, he does a good job of the coaching, but sometimes he just lets himself down there."
Hansen would go on to say that they have tried similar tactics to aggravate Warren Gatland during the British and Ireland Lions tour with little success stating "we probably had him where we needed him and then the bloody Herald made a picture of him as a clown, which I didn't think was right, so I had to back off."
However, it seemed that Hansen adopts a different approach to current English boss Eddie Jones, choosing to praise the former Wallaby coach in the lead up to their encounters and revealed that he was in constant communication with Jones throughout the season.
The contrast in treatment and respect between the two Australian coaches is drastic and telling of the views of a lot of fans in how he has handled himself during his tenure as coach, especially over the past year.

Rugby Championship set for expansion
As plans for the creation of a World League continue to come to fruition, SANZAAR has floated ideas about expansion to the Rugby Championship that would see the competition expand from four to six teams.
This move would look to mirror the Six Nations and would see two new entries into the Championship, likely Fiji and Japan and would see matches between these nations, plus the usual Spring Tour and Mid Year Tests making up the qualification phases for the World League finals in November.
At the launch of the Super Rugby competition, SANZAAR boss Andy Marinos revealed that all four current competitors in the Rugby Championship were open to the idea of expansion and it was going to be a move that would be examined in future meetings.
"There is an open-mindedness from SANZAAR and each of the national unions around The Rugby Championship and that is one of the things we are working on at the moment," Marinos said. "The format has been pretty set over the last six to eight years – since Argentina came in – so we are certainly looking at that."
"When we are looking at new markets we have looked at doing it through Super Rugby… is there a possibility that we could do that for international rugby?"
The shift to a Six Nations style of competition would appear to be detrimental to the Bledisloe Cup, as the current format allows for two, more recently three clashes between the Trans-Tasman nations.
It's been revealed that both nations are in agreement that at least one home Bledisloe match for each country is mandatory in the World League schedule, due to the excessive cash windfall it provides both countries.
This would be essential for both nations to give the concept their tick of approval, with reports suggesting that the likely schedule will have two Bledisloe matches, with only one of the two Tests between the arch-rivals counting for World League points.
Flexibility the key for rest plans

As the Super Rugby season officially launched for 2019 on Tuesday, one of the key talking points was the resting of current and fringe Wallaby players throughout the season.
With the 2019 World Cup on the horizon, an agreement was struck late last year between the four Super Rugby clubs and Michael Cheika that would ensure the systematic resting of players in various games throughout the year.
The Australian Super Rugby coaches have already had discussions and submitted rough plans with Cheika about who may be rested for what games, but these plans would not be set in stone, rather reflecting the situational circumstances that were affecting the clubs at the time.
"We have had ongoing conversations over the last couple of days, we've had a number of email dialogues with Michael and it's just working out when we pencil games in for players to have off…And understanding that circumstances can change and injuries and that sort of thing." Brumbies coach Dan McKellar said.
Rebels coach Dave Wessels has had similar conversions with Cheika, revealing that the rest plans would look to learn from the controversial conditioning plans by New Zealand, which implemented a mandatory seven-week rest period at the start of the season which left the Kiwis underdone and lacking confidence heading into the 2007 World Cup.
"One of the things I spoke to Cheik about and he has done a good job of engaging all the stakeholders and talking about it. One of the things when the All Blacks lost in Marseille in 2007," Wessels said.
"They felt that players then subconsciously put the brakes on and didn't compete for every moment, and as a result of that didn't go into the World Cup humming. Cheik has recognised that."
These plans were met with some resistance by players like Samu Kerevi who didn't want to miss too much of the season as he missed the majority of last year due to injury but ultimately were accepted as a necessity to ensure that the players were at prime fitness for the World Cup.
"Personally, I don't want to miss too many games, I feel like that's where you get a lot of experiences especially those type of games against any overseas opposition or touring. But I understand from a performance point of view, trying to rest us for the World Cup but hopefully that all works out and I don't miss too many important games but this year every game's important."
Hunting for the inside role (on the bench)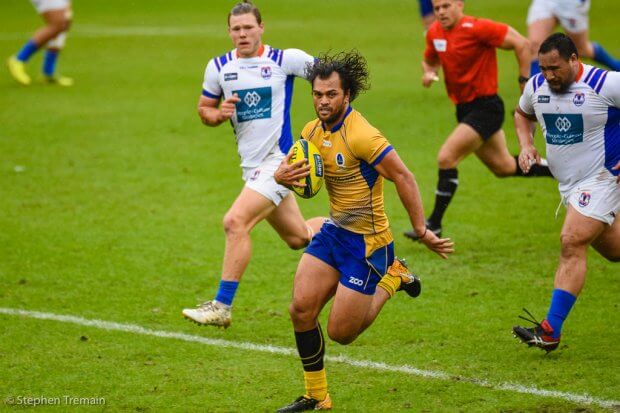 As he begins his redemption road back from the wilderness of Queensland club rugby, reformed outside back Karmichael Hunt is set to be unleashed off the bench for the Waratahs, or as Cheika would refer to it, as a "finisher".
This comes off the back of Waratahs coach Daryl Gibson stating that he was convinced that Hunt's best position is at inside-centre after a solid performance at the position during the Waratahs first trial match on the weekend in their loss against the Highlanders.
"We see him as a 12," Gibson said at the Super Rugby launch. "He plays 12 a little bit differently to 'KB' in terms of that playmaking role. He can carry the ball forward well and has some excellent qualities, which is [what] we earmarked him to bring to this team. We think he can add value."
This is an interesting revelation from Gibson, as it firmly puts the three test Wallaby behind incumbent Kurtley Beale, potentially limiting Hunt to only 25-30 minutes of action off the bench. However, this didn't seem to faze Gibson, noting the importance of quality squad depth during a World Cup year.
"With this season being a World Cup year, rotation and management of the squad are going to be a really important factor," he said. One of the things we learned last season is that we played our best players too often."
"Kurtley played 18 straight games for us and something like 31 for the entire season. We know we need to manage that dynamic and make sure that if we can win through to those playoff stages we are in good condition and a good space to try and go further."
Gibson is hoping to take the side one step further than last year in which the NSW side fell in the semi-final after being overrun by the Lions.
"We are wanting to be better than what we were last year … that's the first thing," he said. "To do that we will need to be a lot, a lot better and that's why we have earmarked a few areas we can be better in. One of those is defence and we know last season we were called lightweight, told that our forwards aren't the biggest, so we have our challenges there."