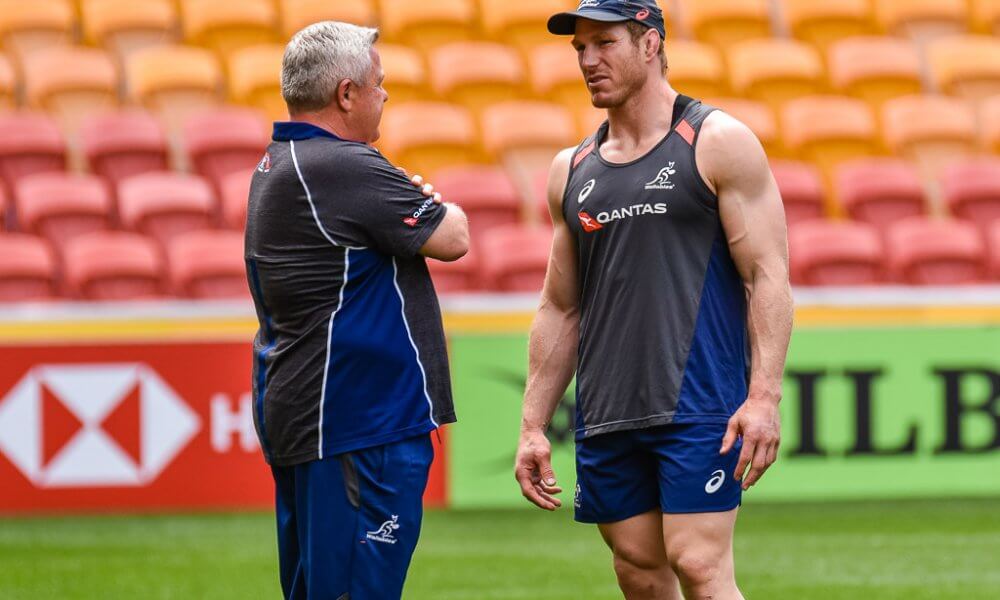 Wednesday's Rugby News examines Eddie Jones' perception of the Pocock injury, Genia reflects on test 100, a big call on the horizon for the hottest coach in World Rugby and stars begin to flock to Global Rapid Rugby.
---
Eddie refuses to take Pocock bait
As Wallaby fans light candlelight vigils and research voodoo healing spells to try and get David Pocock fit for the clash against England, coach Eddie Jones has refused to bite on the possibility of Pocock missing the clash.
Pocock came from the field during the 26-7 win against Italy after complaining of neck soreness, an injury that had plagued Pocock during The Rugby Championship, causing him to miss the clash with South Africa in September.
Despite the Wallaby camp labelling the injury as merely a "stinger", Pocock did not train with the side on Monday and halfback Will Genia did not put fans at ease when he said "He's pretty busted walking around, so I guess that'll be a call by the doctor and the medical staff".
Despite these concerns, England coach Eddie Jones was sceptical about the severity of the injury, refusing to bite on any possibility of the loose forward missing the grudge match against the old enemy.
"I hear this every time we play Australia, 'Pocock's not going to be fit'," Jones said. "When I heard it, I thought, 'here we go again'. You know those merry-go-rounds at the Royal Easter Show? It's a bit like that. We're not even thinking about it."
Jones sees the mysterious reporting of Pocock's injury as another co-ordinated ploy of mind games by current and past greats, who is already waiting from input from some of his old Randwick rugby mates.
"I'm sure Bob's (Dwyer) got something to say about that, let's just wait and see what Bob says," said Jones. "You know the timing, it's usually Wednesday. When's Poido (Simon Poidevin) due? Tuesday? (right on the money) Campo will be Thursday. It's all lined up, here's the order, I'm just waiting for it. It's all coordinated, it's all fun. If you're a bookmaker you'd bet on when they're going to say it."
Hopefully, Eddie is right with his assesment on Pocock's injury as the Wallabies look like a different side without him and he would be a crucial loss for this huge encounter.
Willing his way to 100

One of the main storylines going into the clash against England will be the 100th appearance for stalwart halfback Will Genia for the Wallabies.
Genia will become the 10th Australian and the 2nd halfback to reach the 100 cap mark, with the clash on Saturday (Sunday morning Australian time) symbolically coming against the coach who he began his professional rugby career with, Eddie Jones.
"I remember this fat little bloke in the academy," Jones told reporters "They said, "Nah, he doesn't work hard enough". I remember having a meeting him and his dad, we had a bit of a chat about what he needed to do and where he needed to go and I never saw a boy work as hard as him."
"I can always remember on a Thursday when we didn't train he'd always come up and get a bag of balls and practise his box kicking. It's a real tribute to him how hard he's worked and what a great player he's been for Australia."
Genia has started in 88 of the 99 matches he has played for Australia, and across his 10-year career he has seen plenty of ups and downs, but his passions and belief in the squad has never been stronger.
"I love this team," he said. "It's like a family, it's the most I've ever felt part of a team. Whether we win or lose we bust our backsides to work hard on the training field and we make sure we enjoy ourselves off the field and get to enjoy each other's company.
"That doesn't always necessarily translate to results but it certainly helps. I love this team, I'm a believer and I'll be a believer until I am not here."
Genia will be joined by his family for the historic clash, including his three-year-old daughter who he credits for finding the joy back in rugby.
"She's one of the reasons that I have refound my enjoyment in the game and why, from my perspective I have played some decent rugby, I just want her to be proud of me and look back on and be able to say, "My dad was good at what he did." That is very much a driving force for me."
Scmitten with options
After conquering one of the hardest tasks in World Rugby in defeating the All Blacks, Ireland coach Joe Schmidt has another huge decision on his horizon, deciding where his future lies.
Schmidt has become the most in-demand coach after winning the 2018 Six Nations, securing the Grand Slam in the process, which goes nicely along with his 2nd straight win over the consensus number 1 ranked team, New Zealand (despite what Steve Hansen and the NZ media continue to bleat out).
The New Zealander is signed up with Ireland Rugby Union until the 2019 Rugby World Cup and is set to announce his future at the end of the month, a decision that is going to be heavily influeced by his family.
"I'm not that good at many things but I compartmentalise really well," he said. "So I'm happy to just park that. To be honest, I'd like to think about it but it's very much a family decision and I haven't really seen my family since I went to Chicago."
"We had a pretty good chat about it over the summer and then we'll just confirm things, one way or the other."
Schmidt was full of pride for his troops after the impressive performance on the weekend and he was confident that the side would be able to handle the expectations that they will inevitably face heading into their defence of the Six Nations crown and the Rugby World Cup.
"We want to be as good as we can be, so we try to create our own expectation, We'll benchmark Saturday and say: 'Can we reach that again? Can we make sure that we deliver at that level.' Now, you might deliver that again and an All Black team might beat you."
Schmidt has confirmed himself as one of the best coaches currently going around in World Rugby, if not the best, with his overhaul of Irish Rugby culminating in their back to back wins against New Zealand.
With his contract up at the end of the World Cup, there will be plenty of jobs open for him to choose from, particular one national job close to home whose coaches' contract will coincidentally finish up at the same time…..ARU…in the words of Jerry Maguire "Show him the MONEY."
Rapid recruit of star players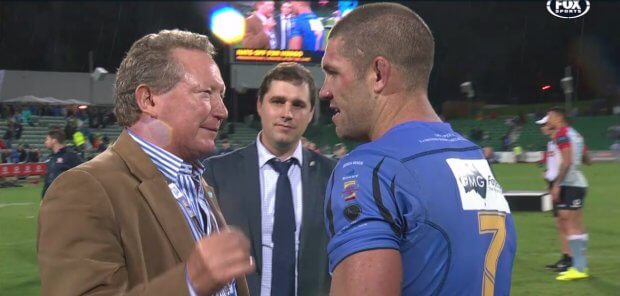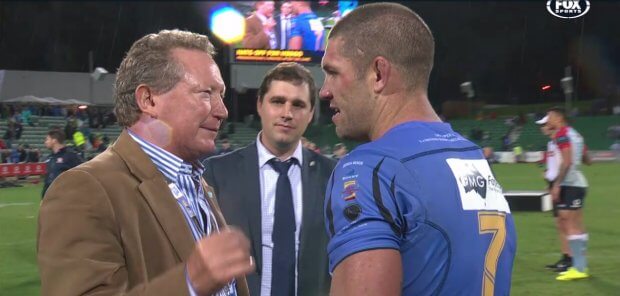 As the pieces start to come together for Andrew Forrest's Global Rapid Rugby, it seems that the competition has begun to recruit some big-name players for 2019.
Forrest will launch the competition between late February to early March and is planning on recruiting up to 20 of the world's top 100 players.
Two of these players who have already been linked to the competition has been former All Black and Wallaby killer Dan Carter along with former Wallaby Matt Giteau, who have both been plying their trade in Japan for the past couple of years.
The competition will be looking to secure further marquee players for its initial expanded season, and with the sizeable investment that Forrest is putting into the venture along with the lack of a salary cap, this will ensure that it can compete with the big spenders of the Japanese and European competitions.
The competition's teams are all but settled, with the Western Force set to be joined by teams from Japan, Malaysia, Hong Kong, Singapore, Fiji, and Samoa, along with an eighth-team that has not been confirmed but is expected to come from Hawaii.
Forrest has noted that his phone has been lighting up with interest, turning into the rugby version of Tinder, Rinder (trademarked by yours truly for potential future projects), full of international stars wanting to play in the competition.
"There's so much I'd love to tell you. There's action everywhere," Forrest said. "We are receiving a number of calls. We don't have to make them — they're ringing us. They are some of the best names, you could reel them off the top of your head. I'm not going to mention any of them, but please watch this space."
The appeal of both staying at home and earning the big bucks could become a huge factor in stopping the typically brain drain that generally occurs after the World Cup for both Australia and New Zealand.