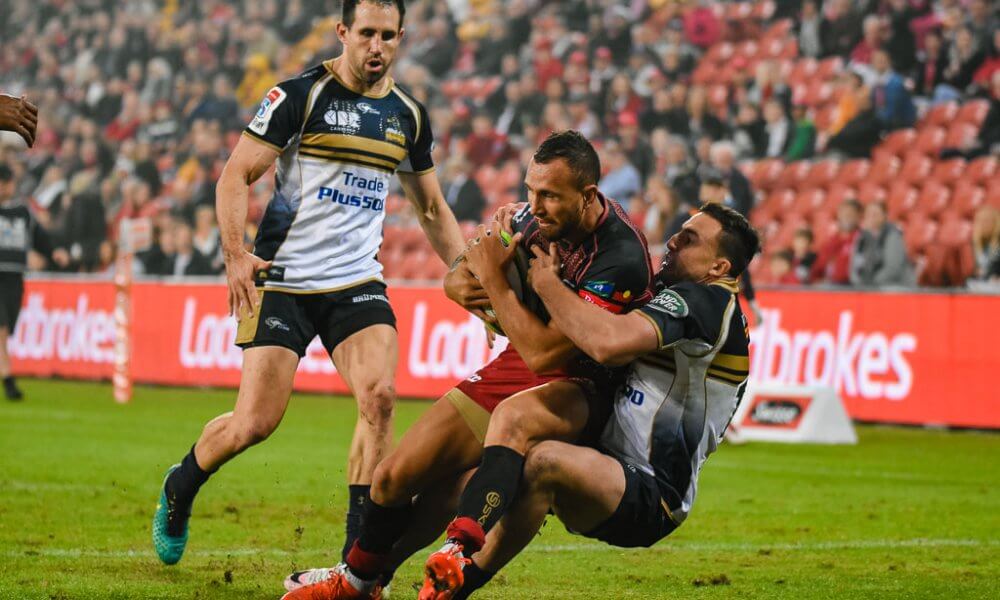 Wednesday's Rugby News has a 7s super star back, Cheika chatting to Quade, Sean McMahon officially doing one to Japan, and the latest news on the Wallabies squad.
---
Beck Is Back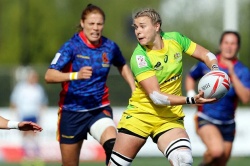 Sevens superstar Nicole Beck is back in action after birthing her second daughter.
3 months after introducing Harper to the world,  Beck has returned to and she has had a chat to the SMH about it all.
"I was hoping to return by the three-month mark but it just depended on the labour and recovery after and how the body felt," Beck said. "I love playing and I love playing sport and there's only a limited time frame in your life where you can do it.
"I've only got a few more years where I can physically be able to hold up to the demands but at the same time I don't want to put off having a family. I'm trying to make them both work."
Not only is it a new challenge for Beck, it's a new challenge for the ARU. The physio has worked with her to ensure she can continue training, both pre and post-birth, and there's been a breastfeeding room built for her at the training ground.
"It's very unchartered territory," Beck said. "We're learning together and doing it together and trying to make it work. If other people want to have kids and keep training, it's now a reality."
Beck is now setting her sights on making the squad for the Commonwealth Games in 2018.
"That was my main goal when I was pregnant," Beck said. "Returning to training around the three months is like a tick in the first box. If it all goes relatively smoothly, hopefully I'll be in a position to get my fitness and strength back and get enough game time under my belt and hopefully be in the running for selection at the Commonwealth Games."
Beck hopes her desire to not let pregnancy affect her rugby dream is a lesson for her teammates and other female athletes.
"I love the kids coming to training and seeing there's strong, fit women doing what they love and seeing there's no boundaries to what you can do," Beck said.
When Michael Met Quade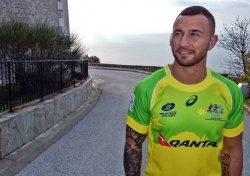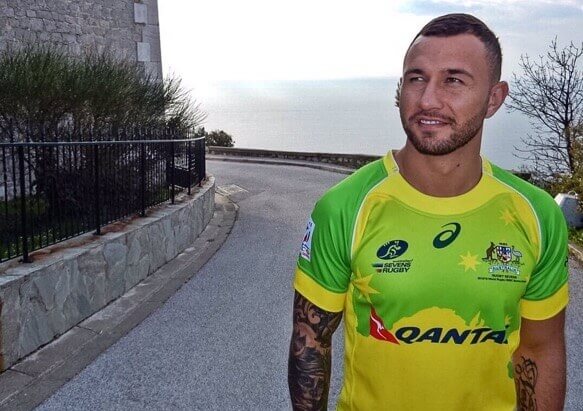 Michael Cheika is set to jet off to Brisvegas to talk to Quade Cooper next month, in order to have a 1-on-1 chat with the man.
That's the only real goss that Fox Sports has on the matter, no adding too much other than "it is expected that Cooper will have to regain form playing for Brisbane City if he wants to play with the Wallabies."
"We knew when we picked the squad [Hunt] had been injured in the game, Karmichael is filling a different role there, he's filling a 12 or back-three player," Cheika said.
"Kurtley Beale has got that covered with the 10s, we're working on a few other ideas, I'm happy enough with the players we have here now, I don't think we need to bring anyone.
"Of course when Quade starts playing again, we'll be straight on to having a look.
"I'll go up between now and then to talk over the things we spoke about around the play, but I'm pretty comfortable with the players we have here now, they're in a good zone and training hard."
Cooper is currently holidaying in Bali.
Sean McMoshi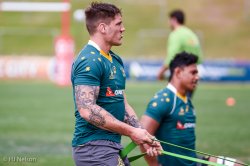 Sean McMahon's overseas move has finally been confirmed, with the 23-year-old dynamo set to jet off to Japan, probably to Suntory.
"We're done with the Rebels after this season, all I can say is I won't be playing in Australia next year, I will be gone for two years," McMahon said, according to the Daily Telegraph.
"It was a very big call I've made. There were a few factors that came into it, a few personal ones and a few other issues that I don't really want to go into.
"But it obviously was a big decision for my career, and for my personal life as well. I'm pretty happy with the decision and so is my wife."
McMahon's decision means he could miss out on playing for the Wallabies in the 2019 World Cup. As it stands, his two years away would end in autumn 2019.
"If I want to come back it will have to be a decision I'll have to make at that time," said the 15-cap Wallaby.
"That's what me and my wife are looking forward to doing, going over there and experiencing something new, she loves to travel as well so it's something new for her as well.
"There's still a chance (I would come back to be eligible for the World Cup), maybe down the track I might change my mind.
"But it was great to have the opportunity to play in a World Cup, not a lot of people get to do that. Having to pass that up definitely was a hard factor in the decision I made."
Where Be Brumbies?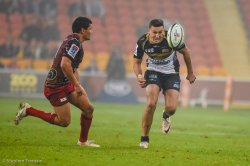 By popular demand, the names of Brumbies in the Wallabies training camp has been found. Well, partly.
The Brumbies contigent will join later this week, on Thursday. We don't know em yet but Michael Cheika has said probably not to one, and Wayne Smith (aka me) has said he has his theories.
Cheika said he'd just let Christian Leali'ifano be for the time being, according to rugby.com.au.
"I don't think he'd want to, to be honest," Cheika said. "I think he'd want to stay at home and maybe play a bit of club footy as well and get a bit of rhythm into playing regular football again."
Cheika also added that: "I'm in awe of the guy and how he's been able to do it. Obviously he's had a lot of help from his friends…He pretty much shows [a comeback] was always going to happen, a guy like him he was always going to do it."
Over at The Australian, Smith has put on his thinking hat and come up with a few speculative names – with a twist!
"With Quade Cooper no longer in the squad, Australia is thin when it comes to playmakers and Lealiifano's progress will be monitored closely in the coming weeks and months. With centre Kyle Godwin injured, it is expected the Brumbies' representation in the Wallabies could be, ironically, the smallest of any Super Rugby franchise, save for the Rebels.
"They appear to have only seven certainties — props Scott Sio and Allan Alaalatoa, locks Sam Carter and Rory Arnold, halfback Joe Powell, centre Tevita Kuridrani and winger Henry Speight although the question is whether attack coach Steve Larkham — whose career as Brumbies coach ended with the Hurricanes match — will succeed this time in getting some recognition for fullback Tom Banks."
Yep, that's right. Banksy!
"Larkham admitted recently he argued strongly for him to be included in the June Test squad. At that point, Banks would have been an outright bolter but since then he has tightened up his play considerably.
"Cheika has made a point of rewarding the form players of 2017 and certainly Banks deserves to be viewed in that space."