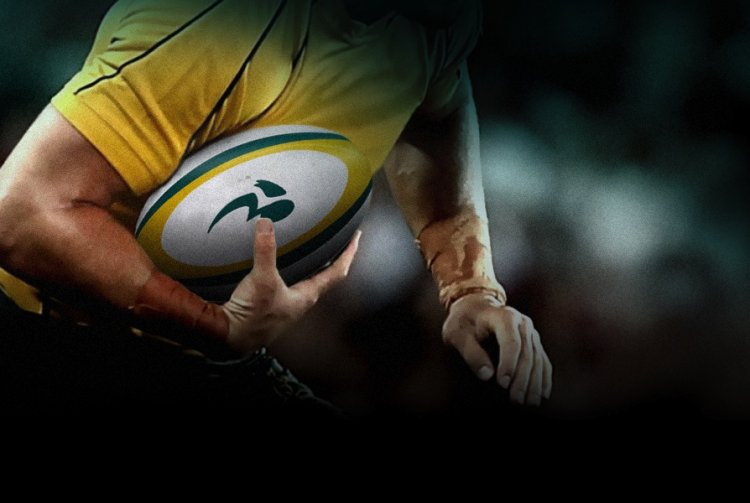 There was an interesting article over at The Australian on the weekend reviewing the number of caps that the Wallabies will be taking to the world cup
"THE Wallabies will kick off their World Cup campaign by fielding what is thought to be the most experienced international team in rugby history."
This factoid in itself is interesting and initially surprising, but should we be dusting down Bill's space in the trophy cabinet on the back of it?

First up, just how many caps are we talking about?

"the Wallabies will boast an aggregate 795 caps if David Lyons is selected at number eight or 765 if Wycliff Palu is chosen instead at the back of the scrum. Either figure represents significantly more caps than any World Cup team has ever assembled before and is markedly more than England or Cup favourites New Zealand can muster."
So does that mean the Wallabies are now a 'Dad's Army', past their prime and held together by sticky-tape?
"Although the England squad averages out at 29 years, two years older than the average age of the Wallabies starting players, it still can draw on the collective experience of only 664 individual Tests, while the most battle-hardened XV the All Blacks can field would total 715 caps."
The answer to that seems to be no.
Before this current side, the most experienced Wallaby side was the cup winning '99 team under Eales, with 633 caps between them. The amount of international rugby that's now played probably needs to be factored in here, but it's still interesting to compare ourselves with the current ABs or pommy side that won it in 2003 (638 caps). So overall, this level of experience is definitely a big positive.
What's interesting, is to dig a little deeper as to where the caps come from. Gregan (134) and Larkham (101) account for 235 caps, the whole forward pack combined has 289. Within that 289, only 57 come from the front row; Dunning (29), Moore (14), Shepherdson (14). This gives an insight into why the backline looks aimless without Greegs or Bernie, and why our Scrum is rickety at best.
All in all though, you've gotta be happy with the amount of experience going to France. It was this sort of experience that pulled the tests out fire this season, and stepped up to the plate vs the AB's. Let's hope it does the trick when it counts.