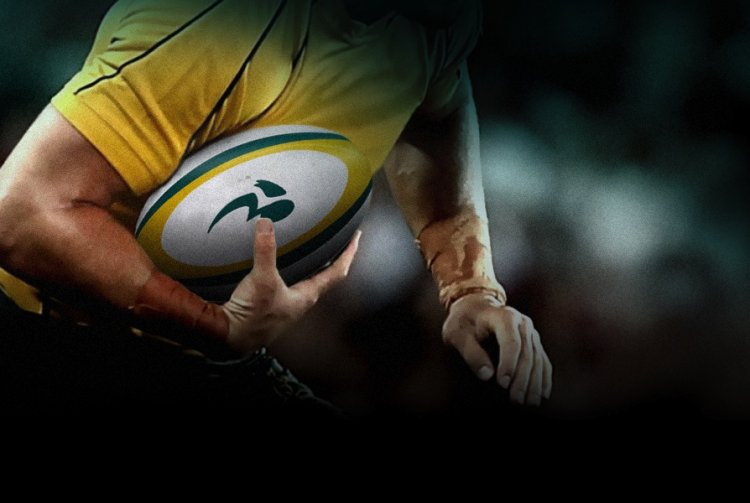 Let the autopsy begin. Here is my view of how the Wallabies performed against the Samoans using the patented G&GR scale (see below):
| Player | Rating | Comment |
| --- | --- | --- |
| Gerrard | 4 | Just didn't give the needed spark in attack. Had the ball in space on a number of occasions yet never really threatened the line. Looks a couple of yards too slow, and the massive gulf between him and Beale was proven in the final 20 minutes. Didn't make any drastic errors but you would think a fair few people will have to go down before he is thrown into the first XV. |
| Davies | 3 | Had a debut he would rather forget. He looked like an under 7s player taking on the under 10s – he was monstered with every touch. Had the ball in space a few times but just couldn't make anything happen. Defence was poor, missed a number of important tackles. |
| Ashley- Cooper | 5 | His lack of penetration in midfield is worrying. That said, he was faced with a Samoan brick wall most times he got the ball, but still questions need to be asked. He's our first-choice 13 so I expect a bit better. Still he didn't make any glaring errors or miss any tackles so he scrapes a 5. |
| McCabe | 5 | Same as AAC: he battled to make ground in midfield. His defence was a strong point though, and he was the only Aussie to pull off a bone-crunching tackle. This was a big day for McCabe to score points over his IC rivals but he failed to do so. Could Ant Faingaa do better? We may find out soon. |
| Ioane | 7 | The only (starting) Wallaby to repeatedly threaten the Samoan defensive line, and for that he takes out the G&GR Wallaby player of the match. Not much of an honour this week though, he didn't have much to beat. Did make a key defensive error in the third Samoan try but made up for it with a mountain of work. Ran a great line for his try, and timed his run to perfection. |
| Giteau | 5 | Tried hard but just couldn't get anything happening. Faced with the huge Samoan defence you can't really blame him, but he was guilty of once again going sideways before going forwards. Too often he just shovelled the ball out without drawing a man or attacking the line. Kicked and tackled well but certainly showed how much we need Quade. |
| Phipps | 3 | Like Davies he looked out of his depth. Service was good, but made a couple of key errors that gave the Samoans crucial points and momentum. He also struggled to direct our attack in the Samoan 22. Some encouraging signs but not his finest hour. |
| McCalman | 4 | Struggled to make an impact. A few good runs but nothing to write home about. His number 8 competitors will not be shaking in their boots, and you have to wonder if he is really good enough for top level Test rugby. |
| Hodgson | 4 | Same story as McCalman, he didn't have the needed impact. No presence in attack, and a patchy performance in defence. In a game where we desperately needed some mongrel at the breakdown neither he nor McCalman stepped up to deliver it. |
| Elsom | 5 | Got better as the game went on, and for his first game back he played OK. He needed to play a little tighter today though, and his defence needed to be more physical. Showed enough to suggest he can get back to the Rocky of old in time for the games that really matter. |
| Sharpe | 6 | Was one of our better forwards. Made the advantage line with almost every touch, and just played his usual solid Nathan Sharpe game. Lineout was strong, defence around the rucks was good. All signs pointing to a strong international campaign. |
| Timani | 5 | T-Money was probably the pick of the debutants, which really isn't saying that much. Had a couple of barnstorming runs up the guts, and while he made a couple of errors he showed some much-needed enthusiasm in the tight. Continued his late-season form with the Waratahs but never really stood out. |
| Alexander | 4 | The scrum was solid but he struggled to make an impact around the ground. He played far too loose and we suffered at the breakdown as a result. Is yet to convince me that he can hack it in a World Cup Final against a physical opponent. It is all well and good to score tries with the Brumbies but he needs to find more in the gold jersey. |
| Moore | 5 | He was OK but below his usual high standards. Struggled to make the advantage line with ball in hand, got through a lot of work but was out-enthused by the Samoans at the breakdown. We lost the physical battle and he needs to take a little blame for that. |
| Kepu | 4 | Like Alexander his contribution was not sufficient outside the scrum. We saw none of the bullocking efforts that we saw in the Tahs' late season resurgence, although he has just come back from injury. Like a few others he failed to step up and secure his jersey for the coming weeks and months. |
And the bench:
| Player | Rating | Comment |
| --- | --- | --- |
| Vickerman | 6 | Looked pretty good, I thought. Made a good lineout steal late in the second half, and did a few good things in the tight. Certainly justified Deans's faith in him. |
| Higginbotham | 7 | Had a great cameo off the bench. A brilliant chip and chase and a brilliant pass set up a try to Giteau, and then had a few great runs to give some spark late in the game. |
| Robinson | 5 | Was thrown into the game when it was all but gone, and had a few good involvements. Gave away a silly penalty but he was far from the worst. |
| Genia | 6 | Gave the side a bit of much-needed direction when he came on. Couldn't do much more than he did. |
| Beale | 7 | Came within a whisker of taking out MoTM, and was only denied because of the fact that he was facing a tired opposition for his minutes on the park. But they were great minutes. He instantly got the backline going forward and gave us a faint hope of winning the game. |
10 – A legendary performance to go down in the history books
9 – Outstanding performance: Man of the match shoo-in
8 – Excellent all round game
7 – Good game with a few sparkles
6 – Solid performance
5 – Average – ho hum
4 – Below par
3 – Had a bad game
2 – Tell your story walking pal
1 – A complete joke
What do you think?