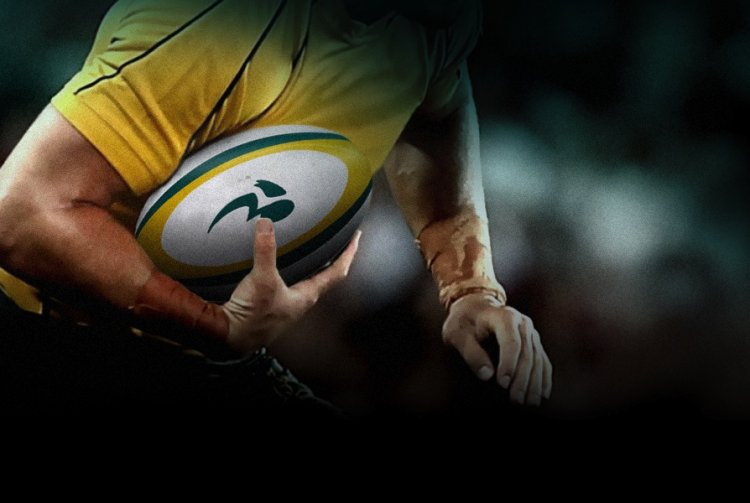 Click here for 2007 Rugby World Cup match preview
Well, apart from the usual Fijian rugby generalisations (dangerous loose and wide, hopeless with structure) I've got to admit I have no idea what to expect from the individuals within the team when they play the Wallabies on Saturday in Perth. However, there are a few interesting selections in the Australia side that are worth commenting on.
Gregan and Larkham

– an interesting starting choice. You might have expected Bernie to be in 5 layers of cotton wool by now and resting that niggly hammy. This selection is more about steering well clear of the banana skin that even struggling against Fiji would represent. It's also fairer on the trial pairing of…

Staniforth and Ashley-Cooper

. With Giteau the only real backup at 10, there's a real gap behind him at 12. All eyes on Staniforth.
And suddenly there's pressure on the

6 million dollar man – Tuquiri

: with a crop of promising wingers and Lote becoming an underperforming media side show. Unbelievably he still hasn't signed an ARU contract while they wait for some corporate sponsor guy to get back from holiday. Hmmm….

Horwill

– god knows we need some more mongrel in the pack, can he be it?

Chisholm at 6 –

I'd hoped this experiment had gone with Eddie Jones; trying to manufacture a supertall blind side. Chis hasn't had a bad run at second row, but he ain't no 6. Hoiles, or maybe McMennimen are Elsom's true rivals

Cordingly

as reserve 9 – has he still got enough to push Gregan? Would be good to see him get a decent run
So despite the 'dead rubber' nature of this test there are a few interesting points to look out for. Expectations should be for at least a 40 point difference.
The Wallaby side in full: Julian Huxley, Drew Mitchell, Adam Ashley-Cooper, Scott Staniforth, Lote Tuqiri, Stephen Larkham, George Gregan, David Lyons, Phil Waugh (captain), Mark Chisholm, Dan Vickerman, James Horwill, Al Baxter, Adam Freier, Matt Dunning. Reserves: Stephen Moore, Benn Robinson, Stephen Hoiles, George Smith, Sam Cordingley, Sam Norton-Knight, Stirling Mortlock.