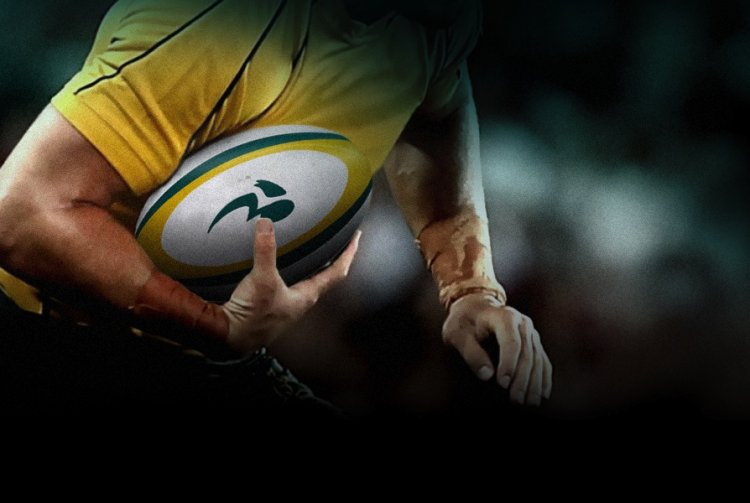 Here are my thoughts on the Australia player ratings from the fourth Bledisloe test in Honkers. Tally with what you saw?
Rating scale at bottom.
15 Adam Ashley-Cooper A lot of talent but still not a fullback. Kicking game still one dimensional and took the wrong option on the first AB try 4
14 Peter Hynes – Not seeing the penetration or threat an international winger should have 4
13 Ryan Cross – Always had the defense guessing, has a great ability to find the gap between tacklers and exploit it, as well as being aware of the players around him. Still some questions in defense but looked fresher than Mortlock in the second half and I would have kept him on. 6
12 Stirling Mortlock (C), I thought this could well be another disaster but actually Morty had a very good first half (apart from blowing a two man overlap from Gits' run and the move from the penalty scrum), which included a couple of great range kicks. Second half though he was out of it. Is it age, fitness, bad shoulder, or all three? Morty staying captain is costing Deans flexibility, not to mention our habit of surrendering leads under him 6
11 Drew Mitchell Looked most confident of the three at the back and could see when to run. Showed that the tries in the RWC were no fluke – getting over the line and grounding the first was no easy feat. Made his case for a permanent slot, but would like to see more of his creativity. 7
10 Matt Giteau, Keeps delivering wonder pills from no-where and his touch kicking gets better and better (minus the error early in the second half that led to the first AB try). However, there's still only one speed – attack – and more control needed in a tactical kicking game to be a true five-eighth 6
9 Luke Burgess, We've remembered what all the fuss was about. The clearing and defense at the ruck was immense – it's like he's playing in a whole different era and position to Cordingly. Add to that the scrmbling kick defense and last ditch tackles like the one he pulled off in the corner on Toeava, and he was potentially the best player on the pitch 8
G&GRs Wallaby man of the match
8 Richard Brown, considering it was his first starting berth, he made impact with his running from depth and aggression at the breakdown. Gave away some silly penalties though 6
7 George Smith, the ref effectively nullified his natural scavenging game, but nevertheless Smith kept springing up whether in defense or throwing golden pills like the one that put Mitchell in the corner 7
6 Dean Mumm, Put his hand up with a great work rate. His chasing of McCaw to force one of our few turnover penalties was a great example 6
5 Nathan Sharpe, Unfortunately the only thing that was new was the weirdo beard. Still sees his role in the backline (see where he's hanging around for Mitchells second try) and it spoke volumes when Deans once more yanked him off early, even with the lack of height in the pack. As the veteran jumper, what's going on with the line-out? 3
4 Mark Chisholm, some evidence here that a seaguller can reform. Chisholm got his head down for some of the tough stuff and pressured them through the ruck. It was him on Robinson's arse when they went for the rumble throught the ABs 22 that led to the first try. 5
3 Al Baxter, despite the ref's pre-conceptions, you can argue that he almost had the measure of Woodcock. And that's a lot different to the conversation we're used to. 5
2 Stephen Moore, made yards around the park and is looking more and more confident when packing down. Needs to watch the penalties and overthrowing at the line-out though 5
1 Benn Robinson, it's official; a Wallaby prop quite clearly had it over his opposite number – in this case Tealata. A scrummaging display verging on the dominant from the Wagyu King with a few runs, tackles and passes thrown in 7.
Bench:
Barnes – looked a little rusty and not up to the pace. Threw that pill at the back of Mitchells head when there was an overlap at the end 4
Waugh – Not really enough time to judge but got a good bustle on
Pocock – Not enough time
Dunning – first (and only?) scrum he had resulted in his head in the turf. Please. No
Cordingly – didn't get on. Good
Rating system:
10 – A legendary performance to go down in the history books
9 – Man of the match worthy performance
8 – Outstanding
7 – Good game, great in parts
6 – Solid performance
5 – Average – ho hum
4 – Below par
3 – Had a bad game
2 – Tell your story walking pal
1 – A complete joke.