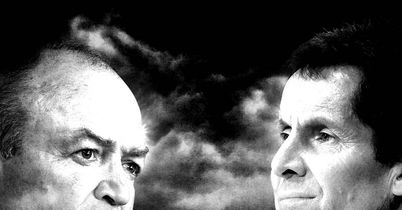 Exclusively for Green and Gold Rugby by James Heffield, Betfair sponsored rugby bet journalist.

Australia will have to bring its A-game tomorrow night if it hopes to halt its five year Bledisloe Cup drought in Sydney.
The All Blacks may have been severely depleted by offshore defections and the loss of inspirational skipper Richie McCaw, but no team out of the shaky isles can be taken for granted.
In fact, when wounded they can be more dangerous. The All Blacks haven't lost consecutive tests for four years and will be doubly determined to win the Bledisloe opener. Their Tri-Nation's campaign took a denting with a loss to the Springboks in Dunedin a fortnight ago and they desperately need to post some points. A loss to the Wallabies would mean they needed to win at least two of the remaining three Bledisloe Cup tests to reclaim the trophy.
McCaw's brief flirtation with fitness was quickly quashed early in the week and will not disrupt their focus one bit. Victory is essential and it will be their most experienced heads that will be called upon.
Wallabies' pivot Matt Giteau may be on the rapid rise but Dan Carter is still peerless as far as international first fives go and shutting him down must be Australia's number one plan.
That could be made easier by the lack of form shown by All Blacks halfback Andy Ellis, who was lucky to retain his place ahead of livewire Southlander Jimmy Cowan.
Australia must target the base of the ruck. Richard Kahui's call up at centre would have been met with glee by Australian fans if Stirling Mortlock had been fit but his tussle with Ryan Cross will instead be a battle of two rookies, and hard to pick.
In the lineouts the return of Dan Vickerman is crucial as the Wallabies try to unsettle Ali Williams and Brad Thorn.
Across the rest of the park it should be evenly contested with the Wallabies possibly having the edge in the loose forwards but not in the tight. The Wallabies have improved in leaps and bounds in the scrummage area but realistically this is where they will battle.
Whenever a big performance is needed in the front row, the All Blacks have delivered and Saturday night should be no exception.
Forget the Deans v Henry clash – actions on the park speak louder than words in the dressing shed. Robbie Dean's may be a fantastic coach but he can't run out with his charges on Saturday night and kick the goals, win lineouts off the opposition's throw and win the race to the loose ball. That is up to the men in green and gold..