A win is a win, yet the result felt a little disappointing after blowing a comfortable lead in the wet for these Wallabies player ratings.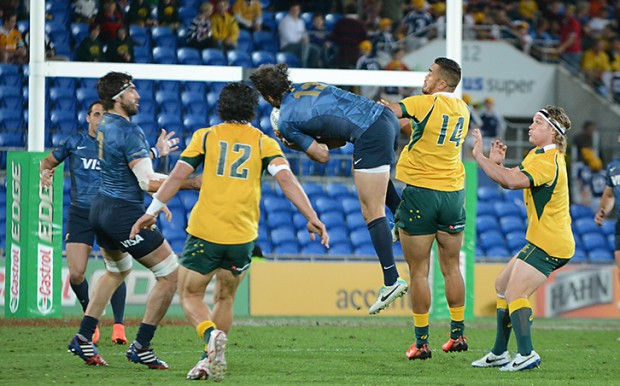 After the second watching, I am still wondering how the Wallabies gave up such a comfortable 29 – 13 lead in the wet.  Meanwhile, it seems that Link can't get the usage of his bench right. Last game, Link arguably waited too late but had great impact from his bench.  This game Link went to the bench early, with Slipper being replaced at the 49th minute, yet he got the opposite impact from his bench this week with the Pumas dominating late in the game and almost grabbing a draw.
At least there still are a few consolations to draw from the result, besides the win.  The Wallabies left a few points on the park, the Wallabies are winning in the wet, the scrum has shown a marked improvement, and you have me giving here giving you my best shot at the rankings.  On the downside, I did watch the game twice.
I am breaking my ratings cherry with this effort, so please be kind. There's a few scores that I was uhming and ahing over (sorry Brumbies players in particular, it just wasn't your game after Toomua and Kuridrani were great the previous week – and yes Scott Fardy you are still one of my favourite players).
Anyway, here are my ratings:
---
---
---
---
---
---
---
---
---
The patented G&GR ratings guide:
10 – A legendary performance to go down in the history books
9 – Outstanding performance: Man of the match shoo-in
8 – Excellent all-round game
7 – Good game with a few sparkles
6 – Solid performance
5 – Average – ho hum
4 – Below par
3 – Had a bad game
2 – Tell your story walking pal
1 – A complete joke
What do you think?