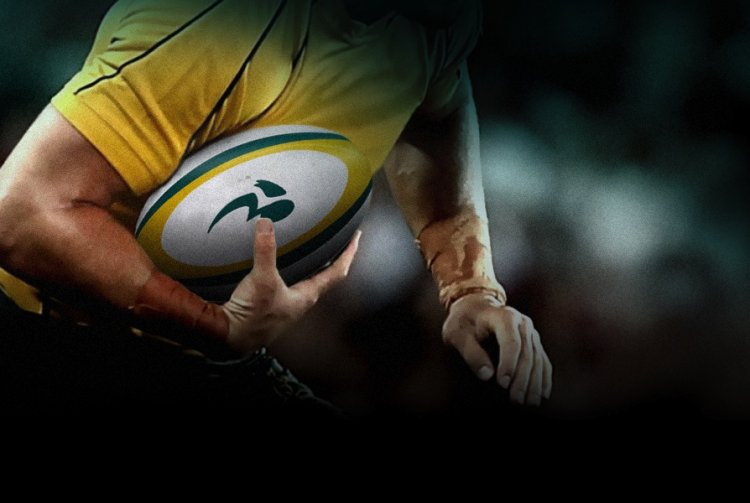 Because of what happened in a certain quarter final, our last memory of the Wallabies is a pretty bleak one. But that overpowers what were a few shoots of optimism starting to bloom for Australia. With the arrival of Aussie Robbie and the announcement today of the Australian squads, you can feel this optimism surging again, but far more deservedly so.
First of all there's Aussie Robbie (I see even Greg Growden's using the epithet now). Despite the initial qualms that we fleetingly had about a non-Aussie taking the job, the pro-Robbie bandwagon is getting up a good head of steam. There's no doubt he's the best coach in the Southern Hemisphere having just won his 5th Super title and carries no bias toward any state.
And now, having had a day to reflect on this Wallaby squad, things are looking even rosier. Versus just last year, the Wallabies already seem to have many more options in places they didn't before:
Second row – Horwill & Mumm add depth on top of Vicks, Sharpe & Chis, even with the threat of losing Aussie Dan
10 – Giteau, Barnes (and even Beale when back) can play top draw sides. Twelve months ago it was Bernie or no-one.
9 – OK it's really just Burgess who's impressed, but that's better then mucking Giteau around or praying that Cordingly wont be injured, which he will.
Backrow – We don't exactly need another 7 but Pocock's there for the future. Palu's finally stepped up and Brown and Hoiles are cover for both him and Rocky, who's matured into world class
13 – Cross, Stanners, AAC, Horne in the future. The list goes on for when Mortlock can't do it anymore.
But, so as not to be unrealistic, there are still a few spots of worry:
Props – I'd love to be able to fool myself and believe the same guys who've failed before are suddenly different. But can't.
Full-back – Latho leaves big boots. Shepherd hasn't convinced on the big stage and Gerrard offered a solid option back there even though he seems to have dropped out of contention. AAC is still an experiment
Inside centre – I seem to be in the minority being unconvinced about Barnes at 12. I think he's a misplaced 10 (ironically by Cooper for Qld). Stanners is a 13 and Carter another basher. I'll be watching Tyrone Smith with interest and O'Connor in a year or so.
With a bit of sorting out this season all of the worries above can be allayed, except the props. What miracle can Deans perform there?
One way or another this promises to be a fascinating year.