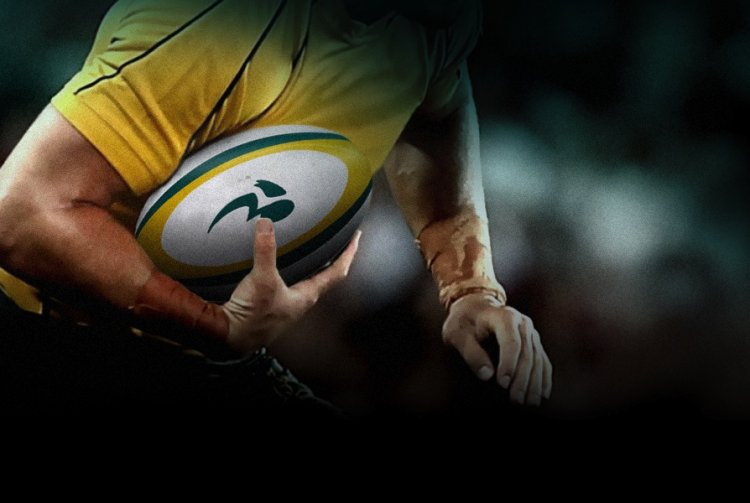 Wallabies show their class
On Saturday Australia gave a good look at what they're capable of, comfortably beating Wales 32-20, even with some key players off the field and at one stage being reduced to 13 men. However, perhaps the best news for the Wallabies was the coming of age of an emerging talent, and a return to force from injury for an established one.
There was a collective "oh crap" when news of Bernie Larkham's injury came through on Friday; How would the team perform at Wales' home ground with the key playmaker and cap centurion missing? How could a guy earning his second cap come close to filling those shoes? Within the first 15 minutes we had our answer – Berrick Barnes had a cracker.
First, there was the try he created and perfectly executed; isolating the prop in the defensive line, then straightening and fixing the fullback before putting Giteau under the posts. He showed great physical toughness by riding Thomas' cheap shot, but then even greater maturity by coolly landing a drop goal at just the right time. It made you think that this guy had been playing international rugby for years. It also just might not be the end of the world should Larkham's mangled joints not go the distance.
As good as Berrick's performance was though, St Latho's topped it. His enormous boot regularly punished Wales and his signature solo try sealed the game. Looking across the back-line now, Latham's return makes it a formidable set-up, with power and skill throughout. What this game did uncover though, was that one man we can't afford to replace is Captain Insano. Mortlock's rampaging runs straighten the whole attack, suck in four defenders, and rumble on way over the gain line. Without him though, things become more static and start to shuffle sidways.
This is becoming a key separator between sides in this world cup – those that can fix the defence and use space (Boks, AB's, Straya, France) and those that couldn't run straight unopposed (England, Wales, Scotland…). I sat behind the goal posts and watched as Wales botch a 7 on 3 overlap to run themselves into touch. If you're Welsh, worringly clueless.
The Wallaby back row worked beautifully as a unit; Elsom smashed anything on the inside channel, Smith scavenged over Rocky's tackles and Palu ran powerfully with ball, creating several attacking opportunities. The line-out almost functioned perfectly, and the big fellas hit the rucks and mauls with impressive force – you only get a feel for how hard live at the game. It's a broken record, but the big concern is still the scrum which remains a random penalty generator.
Speaking of a random penalty generator, the referee Steve "look at me" Walsh had an absolute shocker. Someone tell me how Thomas' no-arm, late, high, shoulder charge of Berrick Barnes deserved no sanction, but that Mitchell's tackle goes for 10 and Sharpe, without prior warning, goes to the bin for not rolling away. There was more than a smack of catch-up reffing about these calls.
But, at the end of the day you know you're doing something right when the Aussie-ophobe Stephen Jones writes Australia a class apart. Also heartening was the amount of support at the stadium, where perhaps up to 40% of the 71,000 strong crowd was wearing gold. Those supporters saw a game where the Wallabies made too many mistakes to win a crunch game against a top side, but showed heartening glimpses of champion class.
You can see match stats here