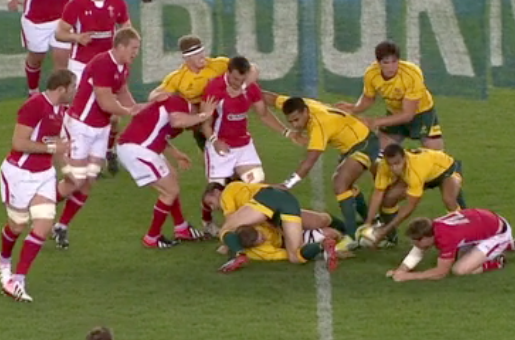 I've wanged on about it in a number of different places, including the second Test match review and the latest PODSLAM, so I thought I'd bung together some quick video analysis to show what I've been on about.
The difference in the way the Welsh defended the ruck between the first and second Tests was pretty crucial. In the first Test they obviously either thought our wide threats were worth sacrificing men at the breakdown for, or had underestimated Sanchez and our pack in close. Either way, they certainly changed it for the second Test.
Of concern for Australia will be that despite Wales concentrating more men in tight, the Wallabies weren't able to take advantage out wide. Was this partly due to our lacking gas and an outside break out wide? It'll be fascinating to see what happens in this respect on Saturday — will the return of Kurtley Beale to the back three be a factor?
[youtube id="jOnn_84g9RE" width="600″ height="350″]