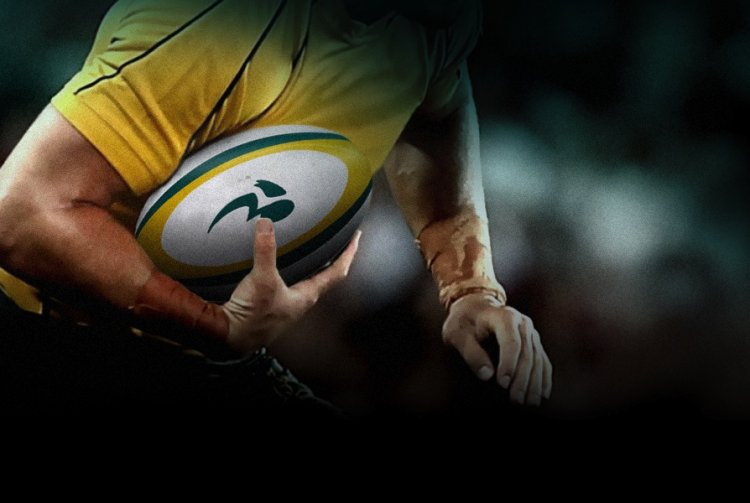 The Super 14 foreplay out of the way, it's time for the start of a new Wallaby year. One of the things that's going to fascinate me this year is the style of play that AntipoDeans will pick up with the Wallabies, now that the excuse of "new boy" is well and truly gone.
Some would say, "that's easy – think of the Crusaders in Green and Gold". For me though, while there are some parts of the evil Cantabrians play that anyone would want, I don't think it's as simple as that.
(The great) Rod McQueen reckons that champion sides need "a point of difference", a style of play that they embody. For the 'Saders it's the counter-break. Whether from kick return or turnover they are (or were until last year) the undeniable masters of turning defence into attack and scoring from anywhere on the field. Take the video below for example.
All well and good with guys like Leon Macdonald, Rico Gear, Caleb Ralph and Aaron Mauger kicking around. But with this crop of Wallabies? Don't get me wrong, I think they're as talented as any backline out there, but I've seen little evidence of these counter-break skill-sets this year, or just about any other.
When it comes to back play, we excel in a far more structured set up, from set piece or quick go forward ball – when the field is less cluttered and we can isolate defenders through fast movement and precision passing. Here are a few examples of what I'm talking about from the Brumbies this year. Skip forward to 2:50 for Mortlock's try, 5:40 for AAC's or 6:35 for Gerrard (you'll need to wait for it to stream first).
And here are a couple more from the Force, from the hand of our little general – Matt Giteau.

These are the natural skills and talents that I'd like to see built upon and honed as our strike force. When it gets loose we also lose our bedrock defensive structure and the natural counter-attackers are all over us.
Obviously though you need the ball, going forward and at the right end of the paddock for the above to work. Dangerously, I'm going to assume that the set-piece will continue to progress as it did under Foles (more on this another time). With this there are two other tactics that I'd like to see us work on.
First,  cross-field kicks into the corners. Unlike the O'Gara's of the North and Dan Carters of the south, we've been sadly lacking in this department and I'm hoping Gits and Barnes bring what they've been doing in the S14. It chews of big chunks of territory and cuts out the counter-attack. I also like what I've seen of JO'C at fullback. He doesn't just hoof blindly like AAC, but nerdles it into space and chases.
Second, is an area that I reckon we can also make our own; rumbling ball in hand amongst the pigs. Look who you've got as runners in traffic among this lot:
Moore or TPN
Benn Robinson
Ben Alexander
Cliffy Palu
James Horwill (when on form) and even the Seagull
Brown / Rocky (I would have liked to have seen a Mowen or Higgenbatty as well.)
Pocock / Smith
and then Burgo around the fringe
I'm not talking about forwards standing in the backs or out on the wings and putting in grubber kicks, but close pick and drives with pop passing, just like Jim Williams used to be so good at. Throw in the odd Tahs stylie rolling maul, and you'll have spaces out wide that Giteau could drive a truck through. Speaking of the Tahs maul, check this out, from this season when pulling down a maul was legal.
Well, that's what I'd like to see, because it plays to our strengths and is a winning formula. It goes without saying that Aussie Robbie has more experience at making a winning formula work year in and year out than almost any other rugby coach on the planet. The questions is – will that formula work with the Wallabies?