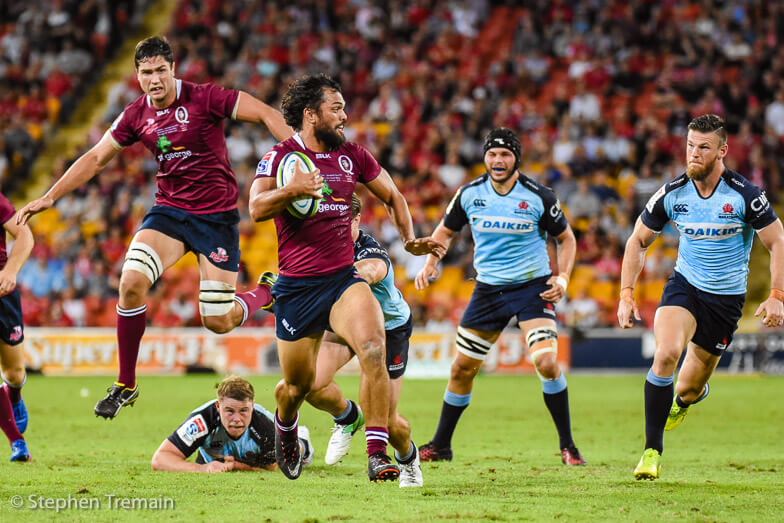 Tuesday's Rugby News sees Karmichael in the clear (possibly), Fiji calling for a Super Rugby side (again), more news on the Rebels and Force front, and a big loss for the Reds.
---
Kar-mon-icheal
Karmichael Hunt has basically taken on the role of the new James O'Connor in Australian rugby.
The only difference between them is James' multiple awful hairstyles, and their choices of finding themselves in hot water.  One liked being thrown out of airports and breaking team curfew, while the other keeps getting arrested due to possession of cocaine.
Well, hopefully Karmichael can now leave it all behind, now that is cocaine charge that dominated the off-season headlines has dropped. But, according to Fox Sports, whenever Hunt will next step out onto the field again is uncertain.
The case was dropped due to a lack of evidence. While Hunt would normally be 'over the moon' about it, Rugby Australia and the Reds will be determining his playing future.
Hunt isn't expected to be part of the Reds squad for their opening match against the Rebels, and he hasn't trained with the squad since his arrest on December 30.
There are strong grounds for his contract to be torn up for bringing the game into disrepute, and because it is his second indiscretion in three years.
If his contract is torn up, he could find himself looking for an overseas club to play the game. If he had been convicted of cocaine possession, even that option would not have been open to him.
Already, French Top 14 clubs Bordeaux and Toulouse and English sides Sale Sharks and Worcester Warriors have been noted to have taken an interest in Hunt.
While the Reds have another two years on his contract, Brad Thorn has reportedly already made plans for the club without Hunt.
Nadolo hopeful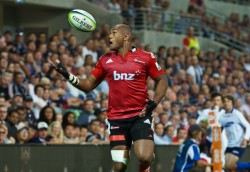 Super Rugby has only just returned to fifteen teams, and already there are calls to change the format again. After chatting about Jarryd Hayne last week, Nemani Nadolo has added his two cents worth by backing calls for a Pacific Islands Super Rugby side.
With the competition layout unsure after the 2019 season, Nadolo believes that, should a change come that could see sides like the Force return to the fray, a Pacific Islands team should be in the mix too.
"In Samoa, in Tonga and in Fiji they idolise Super Rugby," Naholo told foxsports.com.au.
"They watch more Super Rugby than their heroes who play in Europe.
"If you took a game to Samoa, to Tonga, Fiji and put the ticket prices down, you're going to get numbers through and it'll bring everyone together.
"It's what the island nations need at the moment.
"We need a team that's going to put us back on the map and Super Rugby would be the ideal competition."
The case for a Pacifika Super Rugby side has been backed up by several successful matches that have been played in the island nations, a trend that is continuing with the Highlanders and Chiefs scheduled to play in Suva this season.
With the success of the Fijan Drua in the NRC too, that has only added to the calls for a team to be introduced.
"If you're going to put an islander team or Fijian team, I'd combine a Samoan, Tongan, Fijian mixture because we're probably limited to what we can do and all our players all play overseas," Nadolo said.
"A Pacific Islander team would be ideal because having one country is probably not fair to us — we're all in the same league in terms of infrastructure, rugby wise and resources — so if we can combine with one force and attack Super Rugby it would be pretty exciting to see and you're going to get more numbers and more interest from the Pacific Islander community."
Jack's Back!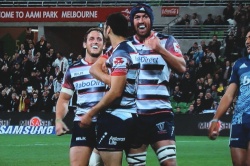 The news keeps coming in from the Rebels camp.
After spending much of 2017 on the outer, Jack Debreczeni will be named as the Rebels first choice flyhalf. There had been plenty of competition from Jack Maddocks, but Dave Wessels confirmed that he believed Debreczeni to be an ideal first choice.
"I think he did a good job against the Waratahs and he came on and made a difference against the Brumbies," he said to rugby.com.au. 
"I think he's got certain abilities that will unleash other parts of our team, which is good.
"I also feel really confident in young Jack Maddocks – he's trained a lot for us at 10 and he's only a young guy but he'll definitely get some game time at 10 in the next couple of weeks."
Wessels did address the concerns around Debreczeni, and he believes that he can really get the best rugby out of the young flyhalf.
"I know having coached against him for many years, we'd spend a lot of time planning about how we were going to defend against some of the things he could do, particularly his kicking game," he said.
"He's got a lot of special talents.
"I think it's probably just a time over the last year or two he just wasn't enjoying his rugby and he's admitted as much and he went away from Japan, probably cleared his head a little bit and has come back and is really enjoying his training, he's got a smile on his face and I think that's made the difference to his performances."
Perese out, more Force players in
Izaia Perese,  one of the biggest rising stars in the Reds squad, has been ruled out for up to six weeks due to partially tearing the ACL in his right knee.
The injury was sustained during the Fiji Warriors trial last week, with scans on the injury proving it to be more serious than first thought.
It is a big loss for Perese, who had an encouraging season last year and continued to shine throughout the NRC, which also saw him break into the Wallabies squad. The injury will see him miss the Reds tour of South Africa and Argentina.
According to Rugby.com.au, the best case scenario for his return is a round eight clash with the Brumbies, which is , interestingly, the same game George Smith is eyeing his return to the squad.
Flying Fijian Filipo Daugunu is widely touted to be Perese's replacement, after he also impressed alongside Perese for Queensland Country in the NRC. Lachlan Maranta is also reportedly in the mix to fufill the role on the wing.
Meanwhile, the signings keep coming in thick and fast for the Force, with The West Australian confirming that Cameron Orr, Harrison Orr and Rodney Iona will sign with the WA clubs for their National Rugby Championship and Indo-Pacific Rugby Championship squads.
The signings are another bow in the Force's cap, particularly with the other three major signings they have already picked up in Peter Grant, Marcel Brache and Kieran Longbottom.
There are also whispers of two more signings, with Springboks' Jaque Fourie and Ryan Kankowski also in talks with the Force.
Rugby WA and the IPRC team are set to have further talks with Rugby Australia again today, and the Wallabies eligibility selection is set to be the main topic on the agenda. This issue is proving to be the current main bone of contention between whether the competition gets a tick of approval from the governing body or not.