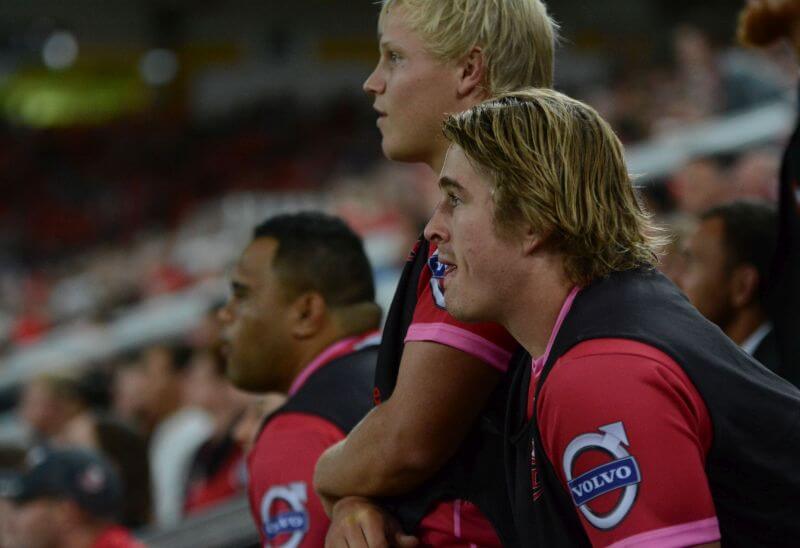 Tuesday's Rugby News has a fit n' fighting Brett Papworth, some sick Andrew Ready-related puns, a temporary look for the Vikings and Kuridrani wanted.
---
Papworth A-Ok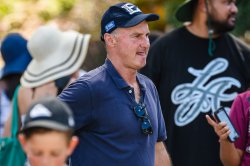 Brett Papworth is expected to be feeling 100% soon, after the Eastwood president suffered a heart-attack late on Saturday.
The SMH reports that Papworth suffered the attack after the Shute Shield, and fell ill on Sunday. He's had surgery, but looks like he'll do alright.
Ready For Lazy News Puns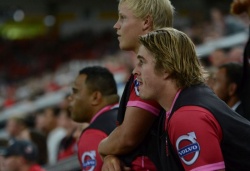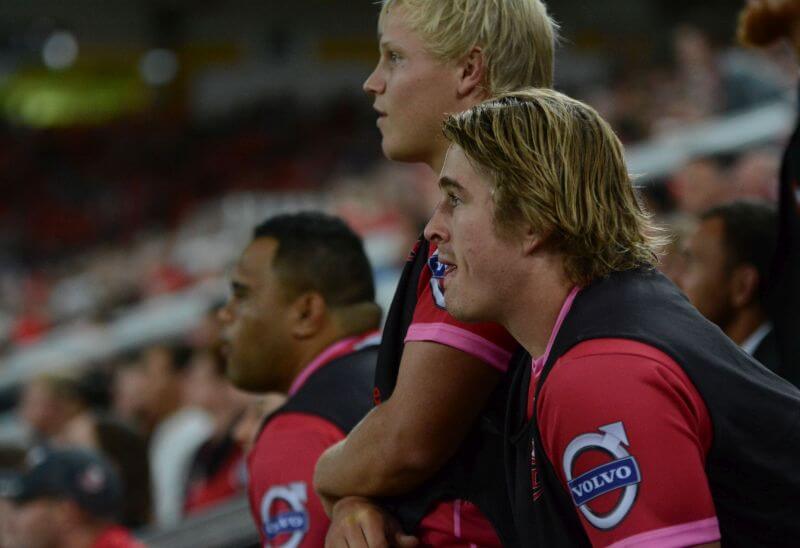 Andrew Ready, the lazy sub-editor's favourite rugby player, is, err, ready to for the upcoming Super season. Which is all well and good because the hooker's been named as captain on Brisbane City.
"I want to lead from the front and set a good example for the club guys coming through," Ready said through a statement (via rugby.com.au), continuing the time-honoured tradition media blandness of Australian rugby.
"I'm a big believer that good leaders create leaders, so I'll be encouraging everyone to speak up and I want to ensure that Brisbane City is a really open environment."
Ready's captaincy gig is a big thumbs up from City coach Mick Heenan:
"Andrew is well respected within the group and his attention to detail so far in training has been great. We think he's got a point to prove in the NRC after the year he's had and I'm expecting him to respond to the responsibility."
Meanwhile, Reds teammate Duncan Paia'aua has been named capitan of Queensland Country. Country is to be coached by the original man of steel, Brad Thorn.
"Duncan has showed strong leadership qualities and has the respect of the staff and playing group," Thorn said.
"(Assistant coach) Paul Carozza and I feel he has matured well over the last couple of seasons and he grew throughout the 2017 Super Rugby season. He's a proud Rockhampton man and representing Country means a lot to him.
"Duncan has been part of the Queensland Country squad since the first year of the NRC and although the side hasn't had a great deal of success, he is passionate about driving improvement and results."
Vikings On The Trail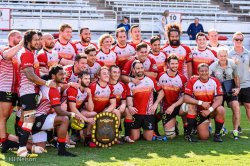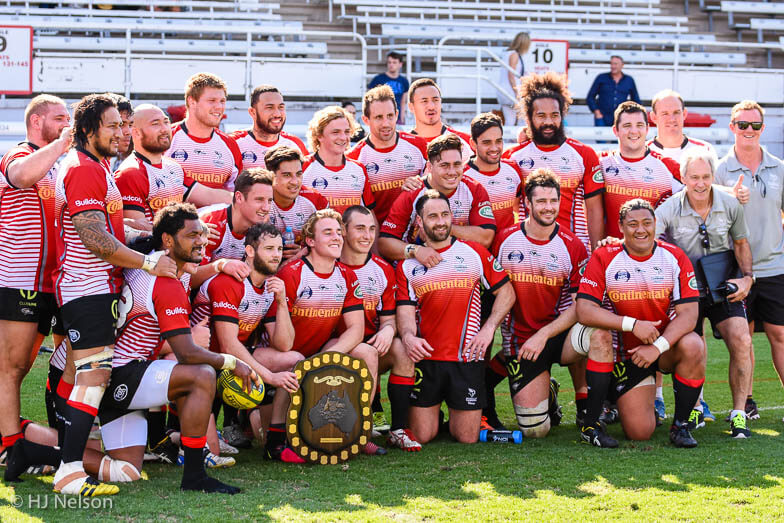 There's a bit of a cauldron bubbling down in sleepy old Canberra, mainly because it's f**king cold there all the time and also because there's a bit of rumbling down in the rugby community there.
And not because of the age-old anti-Waratahs chip on the shoulder.
No. Earlier this year, it was announced that Tuggeranong Vikings bought the rights completely to the Vikings NRC side. There had been hopes for the NRC side to revert to old ACT Kookaburras but this buy out has been quashed.
As a sign of reconciliation, the Vikings (red and black) will play in the colours of the Kookaburras (white, blue and gold) for their opening NRC match against Queensland Country.
Joe Powell, having not played since the Brumbies' quarter-finals, is set to play for the Vikings a bit this NRC. Also there will be Sam Carter, looking forward to showing Cheika what he's missing.
Wharenui Hawera will also be there, and this is what he had to say:
"I'm extremely excited … Playing Super Rugby there is a lot of pressure but I'm excited for the NRC and probably try to practice a few things I wasn't able to do for the Brumbies," Hawera told the Brisbane Times.
"Just looking to offload a bit more, run more and have a lot of support play. Rather than just dishing the ball out, looking for the second touch.
"From what I've heard, that's what this competition is about – scoring points and having fun.
"Hopefully we can have a real crack. We've got a strong team on paper, but we've got to be able to put it out there. As a No. 10 and a leader, hopefully I can bring some flair and we can put it together."
Brumbies Want Kuridrani
Tevita Kuridrani's contract is coming up, and surprisingly the Brumbies want him for next year. And they're hoping, according to the Canberra Times, that his Wallabies performances will help him stay.
"Tevita is critically important for us. I think we saw in the second half of the Bledisloe Cup last weekend we saw how important he was not just for the Brumbies, but the Wallabies as well," said ACT coach Dan McKellar.
"You see the big ball carries and how dominant he is in attack. But for me, something that goes unnoticed by a lot of people is his workrate in defence.
"He is honestly one of the best defensive centres in the game and we saw that last week. He's an experienced player, he doesn't say a lot but when he does talk, people listen.
"We're hopeful of having him locked in as soon as possible because we know he's a big part of our future."
The Brumbies have almost finalised their roster for next year, with only 2 spots remaining (Kuridrani included). They're sweating on the Force's battle with the ARU to see how they fill those last 2 spots.
We're taking our time, I don't think there's any rush [in recruiting the last two players]," McKellar said.
"There's still no clarity around the Western Force and that situation there. We've got the [National Rugby Championship] coming up and the [New Zealand provincial competition].
"We just want to be really thorough and diligent in making sure we get the right people for the couple of positions that are still available."