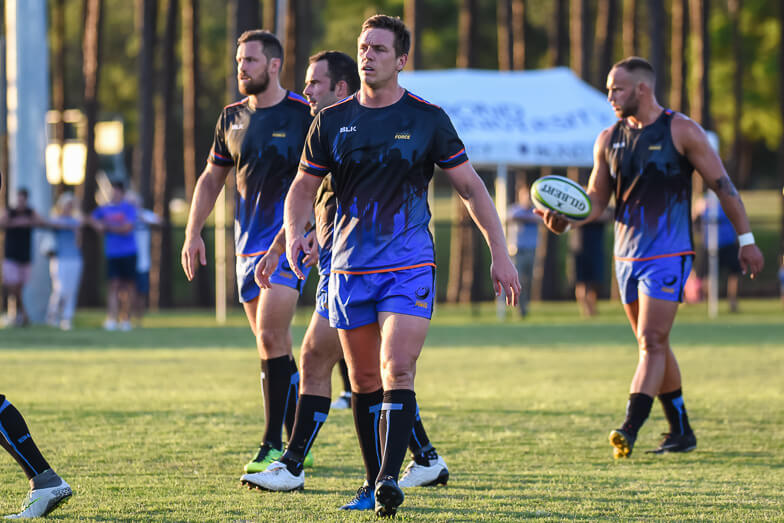 Tuesday's Rugby News has Dane Haylett-Petty rested, Tolu Latu looking up, delayed reporting about the global season, and no French merger.
---
DHP Rested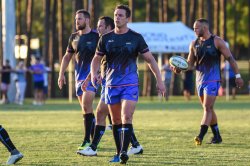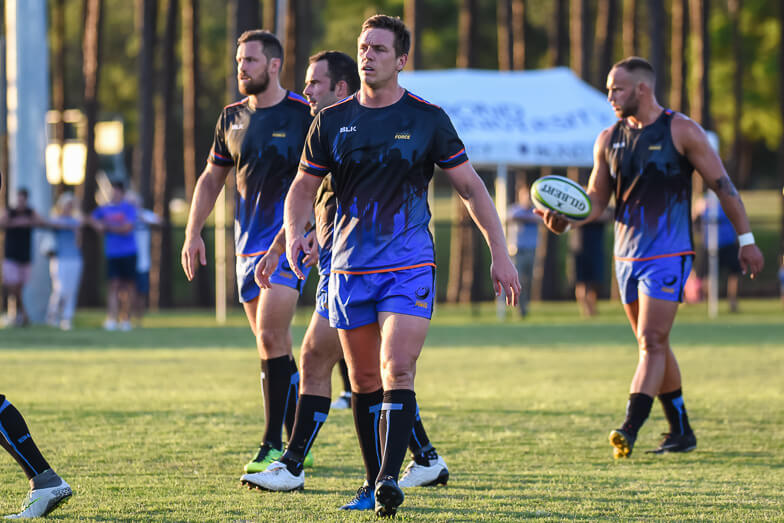 The Cottlesloe speedsta, Dane Haylett-Petty, will not be joining the Western Force on their two-game tour of New Zealand, against the Crusaders and the Blues.
While it sounds fishy, Force coach Dave Wessels insists that it's all part of the plan.
"It was part of his plan from the start," Wessels told rugby.com.au. "I sat down with Dane probably a couple of days pre-Christmas and mapped out his season decided back then.
"Dane's played a lot of rugby more rugby than he was used to and he has for some years had a bit of a flareup of his groin," Wessels said, giggling like a teenage boy.
"It's not an injury as such, it's just load managing more than anything and this tour presented the chance to do that."
Wessels reckons resting DHP isn't a bad idea, saying that if the All Blacks do it then it can't be too bad can it?
"It's just a smart thing to do – to expect a guy to play every minute of every game is just unrealistic," he said.
"The average number of players used in Super Rugby teams is 38 – that's two-and-a-half teams. It's better to try and manage that and be proactive than have to be reactive when someone gets injured."
Meanwhile, Matt "Adamantium" Hodgson is set to return and gurn for the Force, while Ben McCalman could also make it to NZ if he proves his fitness.
Latu Likes Playing
Tolu Latu, along with one or two others, is the only speck of gold in an otherwise shit Waratahs team. And the hooker is loving getting some game time and playing well.
He's been getting a lot more game time since Tatafu Polota-Nau moved across to the Force this year.
"At times I miss that guidance and miss getting tips from [TPN] but it's good to step out from his shadow and get more game time and try to make that No.2 jersey mine," Latu told the Daily Tele.
"To be honest I haven't looked that far into the season, I'm just trying to play my role and do my part here and make sure we get the outcomes we want from the weekends," he said.
"I haven't really been paying attention to Wallabies selections, trying to keep my No.2 spot here.
"I came back [from Wallabies camp] with more hunger to make that No.2 jersey mine, a bit more motivated, a bit more hungry to get more game-time and improve myself.
"For now the Waratahs No.2 jersey, and then we'll see how things go, I'll try to play consistent and get my set-piece right. I've just got to fix my throw, get it a bit higher to Dean Mumm, easy fixes, we've just got to do it on the weekend."
Global Season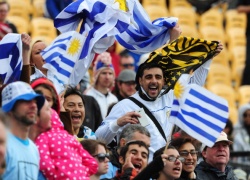 If this rugby news is good at anything, it's telling you about news that's 3 days old.
On Friday, World Rugby announced that they'd finally sorta figured out the global season. Pie-in-the-sky hopes at the outset of global season discussions included such sensible ideas as Northern Hemisphere nations playing in the summer to help line everything up.
Anyway, the big thing World Rugby has introduced is a slightly altered winter internationals. No longer will the June Internationals be in June. From 2020 on, they'll be in July!
This means they will no longer interfere with Super Rugby – which will be uninterrupted from start to end. July series, after a World Cup, will be trimmed from three weeks to two, and host nations will also now have to include at least one match with a tier-two nation in a window every four years.
To accommodate this shift, Northern Hemisphere seasons will start a week later than usual, and the Six Nations (which lasts for seven weels when you include to the two byes) will go for one week less.
Also, the designated three week window of the November internationals will be moved to the first three weeks of November, as opposed to the last three weeks.
Ne Pas Merger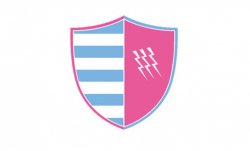 The Racing 92 – Stade Francais merger has been called off after the owners realised that supporters and players might not like the idea of their club falling in with their rivals.
This is what Racing president Jacky Lorenzetti, the instigator of the merger, had to say (via rugby.com.au):
"I withdraw the plan to merge with Stade Francais. In agreement with [Stade president] Thomas Savare the merger will not take place," said Lorenzetti in a statement.
"I heard and understood the strong reservations expressed in response to this [brainfart].
"In any case, the social, political, cultural, human, and sporting conditions were not in place. Perhaps we had the right plan too soon, only the future will tell."
Stade's planned game last weekend against Castres had to be postponed, after the Stade players decided to strike over the shock announcement, while fans weren't very happy either. The French Rugby Federation also apparently learned of the merger via media, which is unsurprising but also surprising because there's a rugby union out there that's as badly run as the ARU.