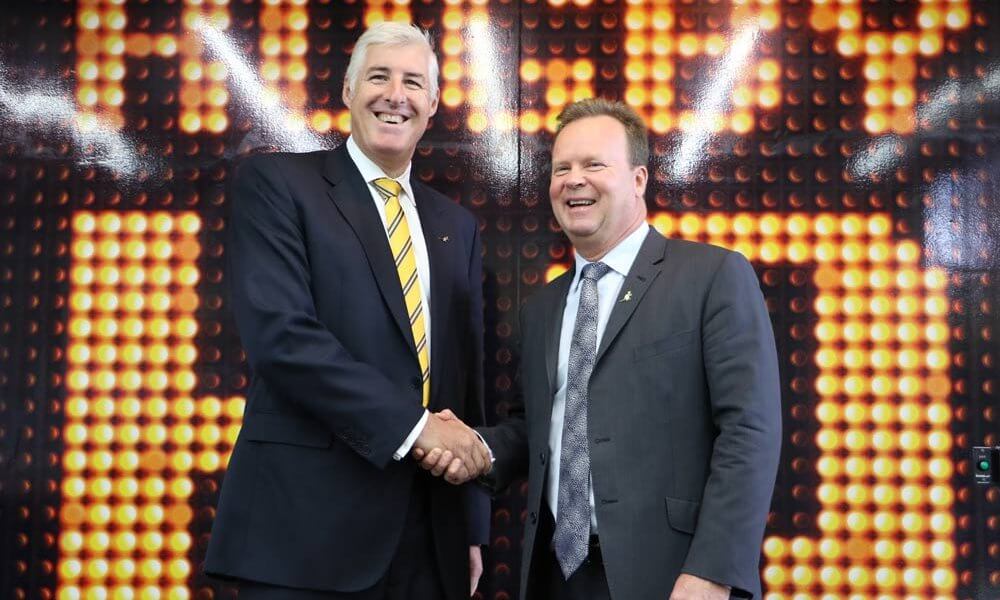 Tuesday's Rugby News has no answer from the ARU over Super's future, RUPA worried over any changes, Simon Poidevin's opinion, and good news for Canberrans.
---
ARU Clueless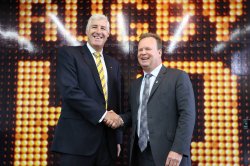 The ARU had a big meeting yesterday to figure out if they should cut an Australian Super team or not. Haven't got an answer.
To be fair, for any cutting to happen, there has to be a unaminous vote at SANZAAR. That fact does sort of hamstring the ARU.
"No one likes uncertainty, you're absolutely right," ARU chairman Cameron Clyne said, according to the Venerable Geerob.
"It's not necessarily a helpful scenario but unfortunately when you are in a joint-venture situation, you have to respect the nature of the joint venture and you can't really conduct scenario planning and option analysis in the open.
"We've agreed on what we think our preferences are and what's best for Australian rugby and we'll just wait until we've had a chance to talk to our SANZAAR partners about those options."
The next SANZAAR meeting is scheduled for 9 March, and any vote then on Super Rugby's format and structure would concern the 2018 season at the earliest.
Still, would have been nice for the ARU to come out and say "we'll do our best to keep five Aussie teams".
RUPA Wags Finger
The Rugby Union Player's Association has aggresively jabbed its finger in the ARU's chest, warning them over any funny business at that SANZAAR meet.
"The history and the legacy of SANZAAR, along with the international flavour of rugby, is one of [rugby's] great points of difference domestically, but we need to ensure that we aren't blinded by that uniqueness and over-expose the international component of our game at the cost of local rivalries and tribalism," said RUPA boss Ross Xenos, 
"We need to make sure the Waratahs and the Brumbies and the Reds and the Waratahs [sic] play each other more than once in a season." 
("The Waratahs play the Waratahs? Do you mean, a Waratahs – Wallabies match? Ahaha" – bitter Queenslanders everywhere)
A few days ago, Xenos also said this:
"The ARU has a vision to 'inspire all Australians' but there is nothing inspirational for any of the game's stakeholders in voluntarily going backwards," he said, referring to plans to cut a Super team.
"It's in the players' interests to have the opportunity to play in meaningful matches and to genuinely contribute to the financial health of the game," he continued. "They strongly believe that five professional franchises gives the game the greatest opportunity to generate the revenues to allow professional rugby to be a break even venture to allow for appropriate investments in grassroots."
Poida Reckons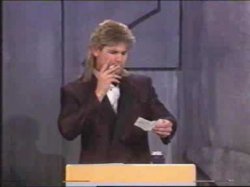 Simon Poidevin reckons that the ARU should cut an Australian team, saying that a five-team Australian conference isn't financially sustainable.
"The current structure of Super Rugby is sending Australian Rugby broke and something needs to be done about it urgently," Poidevin told the SMH. "SANZAAR have to run a very strong financial model and so it's not just Australia that has to make the hard decisions, it's South Africa and New Zealand as well."
"The ARU has got financial data I understand that indicates very strongly that action has to be taken. The ARU has to decide which team it has to chop.
"Clearly there's a need for consolidation and they [SANZAAR] have built a competition which has been successful geographically but it's got to be successful financially, especially in Australia," said the man who gained fame moonlighting as the host for Sale of the Century in the early 90s.
Evidently, all that experience hosting Sale of the Century paid off, with Poidevin invoking a historical metaphor.
"Napoleon tried to conquer the Russians with 450,000 soldiers who left France and only 10,000 returned … you just can't stretch yourself too wide."
He also makes this interesting point: "Daryl [Gibson] makes a very good point that playing more New Zealand sides is better for spectators but also good for our players. New Zealand teams make Australian sides play rugby."
Canberra Test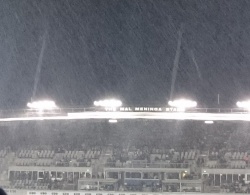 Canberra will host the Wallabies – Argentina Rugby Championship match on 16 September, the ARU have announced. It will only be the Wallabies 5th game in the capital, and the first there since 2010.
Brumbies coach Stephen Larkham was there to celebrate the occasion, together with the best scrum half in Australia, Argentina's Tomas Cubelli.
"Canberra people love their rugby and whenever the Wallabies have played here in the past it's been a big occasion," said Larkham.
"I played in the game when Argentina came here in 2000 and it was a close game, but the Pumas are a very different beast these days…this is going to be a massive game for the Wallabies and hopefully, in future, Canberra gets plenty more opportunities to see the national team play here."
Then it was Tomas Cubelli's turn to speak. "First of all, I'm honoured to be called the best scrum half in Australia," is a line he should have begun with, but didn't.
"This Test would be like a home game for me personally now that I play my rugby here in Canberra and I'd love to have the opportunity to play for my country at this stadium," said Cubelli, who did his knee in while playing for the Brumbies in pre-season.
"I'm putting all of my energy into my rehab and hoping that I can get back on the field before the international season comes around. It would be a very special occasion to be involved in this Test."