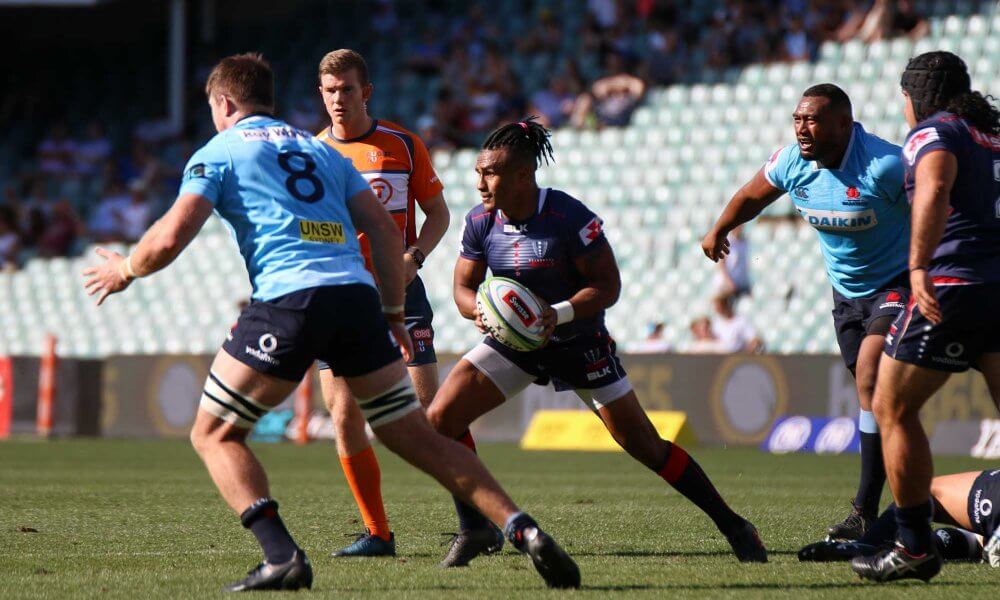 Thursdays Rugby News sees England worried about relegation, Genia and Cooper ready for Suncorp, Scott-Young escapes suspension and Mafi not allowed to travel.
---
ENGLAND DEAL BLOW TO NATIONS CHAMPIONSHIP
World Rugbys Nations Championship could be dead din the water with Englands RFU declaring that the relegation idea would be catastrophic to the game.
RFU acting CEO Nigel Melville is looking at the worst case scenario, where they could be relegated for two years and IF England were to be relegated then they may have to sell off the rights to Twickenham to cover the cost of lost revenue. 
This all seems very end of the world but relegation has been a serious concern for the Northern Hemisphere teams.
"For us it could be catastrophic being relegated, commercially," Melville said.
"To be relegated, the catastrophe isn't just the team being relegated, it's our ability to fund the game as a governing body in England.
"Can we fund the community game in England to the level we do now if we don't have the revenues we have?
"And on the point of promotion and relegation, there's no promotion and relegation in a Lions year and there's no tournament in a World Cup year.
"So when you're relegated, you're relegated for two years, not one.
"It's not quite up and down, one season on the naughty step and go back up, it's actually two years and that could be a disaster for people."
The proposed Nations Championship would be a cross hemisphere competition that would see the top teams from the Rugby Championship and Six Nations play off at the end of the year.
The promotion and relegation idea was brought about to give their two nations a chance to move up in the competition.
The Southern Hemisphere unions appear to be more interested in the competition that their northern counterparts, given that high amount of revenue proposed ($9.3 billion) over 12 years. 
Not quite Disney money but Rugby Australia could definitely use the cash.
The Northern Hemisphere teams, mainly Ireland and Scotland and now England are not as cash strapped as the southern teams, especially now as they have a large offer from private equity firm CVC Partners.
World Rugby will meet again with the Six Nations to continue to work through their concerns.
A decision on the new competition must be made in the next two weeks, and for the Nations Championship to survive the cut it needs a unanimous vote.
GENIA BACKS COOPER AHEAD OF HOMECOMING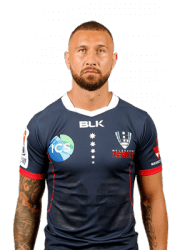 It will be a big weekend for both Will Genia and Quade Cooper who are set to return to Suncorp for the first time to face the team they won a Super Rugby Title for eight years ago.
Genia was present last year when the Rebels beat the Reds in round one at AAMI Park but missed his chance at a homecoming later in the year.
Well rested after missing the Rebels match against the Sharks and the in form half back is "jumping out of his skin" to play on the weekend. He insist that the match wont be personal for him, instead he is determined to help the Rebels bounce back from their losses in South Africa.
"I played them here in round one last year and it was a really good contest, I missed out on the game at Suncorp last year but I'm really looking forward to it," he said.
"It's obviously a place that's had really good memories for me on a personal level and being part of a winning Queensland Reds team but that chapter's closed and it's all about working hard this week to make sure that we get a result for this club and this organisation and the group."
Genia believes that both he and Cooper will receive a favourable welcome to their home state.
"At the end of the day he didn't leave on bad terms with the Queensland public and the Reds fans," he said of his halves partner
"His focus hasn't been on what it's going to be like and personal battles and who he's coming up against.
"It's just a case of him doing his job within our team to make sure we get a result so that we bounce back positively from our tour in South Africa."
Saturday night might be a date that rugby fans might have been waiting for but according to Will Genia it is business as usual for Quade.
"If it is something different, I haven't noticed it," he said of Cooper's preparation.
"He's brought the same intensity, the same work ethic, the same qualities that he brings to each and every session every week."
Genia believes that the match up this week will be an interesting one given how both teams have a similar style of rugby.
"We probably play a similar brand of footy to be honest," Genia said.
"They obviously have slight differences in the way they approach the game based on their personnel.
"But knowing (Reds attack coach) Jimmy Mackay having worked with him when I was at the Reds all those years ago, he likes to play an attacking brad of footy where they move the ball quickly and they play at pace.
"It was quite good to watch in patches when they played the Brumbies last week."
SCOTT-YOUNG CLEARED TO PLAY
Queensland flanker Angus Scott-Young will be eligible to play the Rebels on Friday night after he escaped suspension for punching James Slipper in the back of the head despite being found guilty.
Post the Reds win against the Brumbies, the Review Officer found that the incident had warranted a Red card and referred the incident to the SANZAAR Judicial Committee.
Based off the video evidence and testimonials from Scott-Young and his legal representation, Judicial committee chairman Robert Stelzner SC and panel members Chris Smith and Mike Mika via video conference believed that the incident did not warrant a Red Card but have issued a warning.
"Having conducted a detailed review of the available evidence, in particular a video showing a close up of the incident, and hearing from the player himself and considering submissions from his legal representative, Mark Martin QC, the Judicial Committee upheld the citing of an act of foul play under Law 9.12," Stelzner said in his remarks.
"The Judicial Committee however found that the act of foul play did not meet the Red Card threshold due to amongst other factors the fact that the initial point of contact appeared to have been between the player's forearm and his opponent's back / shoulder area, the resultant contact thereafter between the back of the player's closed fist and his opponent's head was minimal / glancing and the player's explanation for the incident, including his attempt to protect his previously injured hand by closing his fist during the clean out, revealed absence of malicious intent.
"It was determined that during the course of a legitimate, albeit clumsy, attempt to clean out his opponent, the back of the player's closed fist made contact with the back of his opponent's head with minimal consequence.
"It was decided that while the citing was warranted in that there had been contact between the player's hand and the back of his opponent's head which amounted to a striking of his opponent's head, this was not intentional nor so reckless as to have warranted a red card on the field.  As a result a warning would be issued to the player."
This will come as good news for the Reds who will be without the option of Caleb Timu who was suspended for punching during a Queensland Premier Rugby match over the weekend.
 NO MAFI FOR SUNWOLVES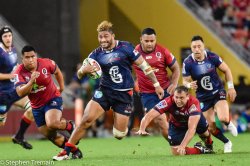 Just two weeks into his Rugby return for the Sunwolves and former Melbourne Rebels No.8 Amanaki Mafi has been left off the team list to face the NSW Waratahs in New Castle on Friday Night.
Kyodo News rugby journalist Rich Freeman reported that Mafi wasn't able to travel due to a visa issue, via his social media.
Have been told by a team source that a visa issue meant Amanaki Mafi did not travel with team to Australia.https://t.co/tv1nm2QVYx

— Rich Freeman (@FreemanrugbyJPN) March 27, 2019
Mafi, who was the former Australian Super Rugby Player of the Year back in 2017, left the Rebels on bad terms after he was accused and charged with assault on former Rebels team mate Lopeti Timani.
Mafi plead not guilty and is currently awaiting legal proceeding in Dunedin. Originally stood down by the Sunwolves, his Top League team and Japanese Rugby, Mafi has been welcomed back into the fold after "assessing his self-reflection and willingness to change his conduct" and releasing a letter of apology through the team.
It appears that his legal issues could be the reason he is unable to travel to Australia, considering he had to get permission form the court to leave New Zealand and conduct his legal proceedings through video conference.
With 22 Japanese international caps to his name, he is considered one of the countries best players but has a track record that could cause headaches for rugby administrators.