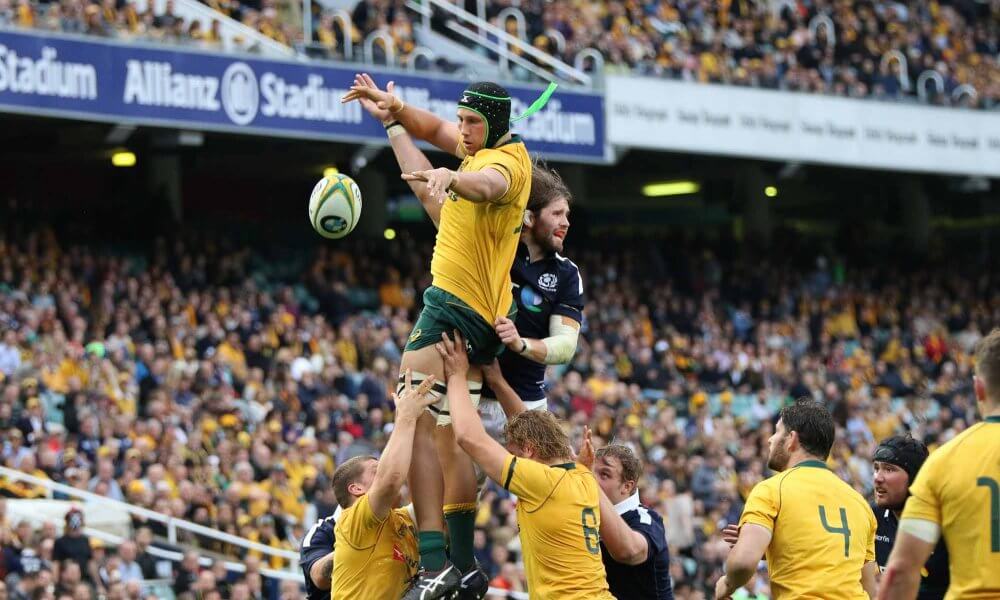 Thursday's Rugby News has a pack reshuffle, more Stephen Moore,  unhappy RUPA, Michael Ruru signs on, and Warren Gatland speaks.
---
Pack Reshuffle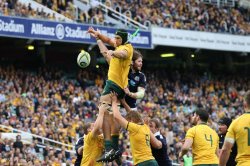 Jim Tucker of the Courier Mail reckons Michael Cheika is set to shake up his forwards for the Italy game.
Tucker writes that Lopeti Timani is (probably) coming in for Scott Higginbotham, Adam Coleman's "blunt force example [against Scotland]…will earn him a henchman role" (whatever that is) and Stephen Moore is likely to start by dint of his being the captain and because, and this is weird, "the Wallabies can't arrive at August 19 against the All Blacks in Sydney with their captain…having been a mere reserve throughout the three June Tests."
Tucker also says that Rory Arnold is likely to replace Sam Carter, and Lukhan Tui is also going to be used as a "bench weapon".
Meanwhile, Stephen Moore reckons he can play until the 2019 RWC.  He'll be 36 then.
"Most of the people I've spoken to think I can make it. That's really the people I'm interested in," Moore said to AAP (via Fox Sports). "That's my teammates and my coaches and people like that.
"No matter what area you're in there are going to be people who have doubts and that's fine. That's probably something I've had my whole career."
Talk of Moore getting dumped ain't new to Moore – been there done that.
"I guess that's always the case. It's the national team, so if there's not debate around your position and selection when you're 34 then that's probably a bit unusual," he squeaked.
"I'm not looking at it like that. You operate reasonably short-term when you're at this stage, you just look to the opportunity you get every weekend and how you can contribute.
"That's all I'm really doing. I'm pretty aware of everything that's going on."
RUPA not happy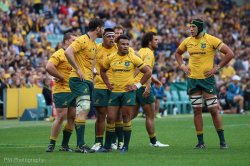 RUPA ain't happy after the EGM they jointly called with the VRU didn't go nowhere.
"VRU and RUPA jointly put three resolutions forward to the meeting strongly believing that the best interests of rugby in Australia are promoted by the retention of all five Super Rugby teams through to the end of the current broadcast cycle," RUPA chairman Ross Xenos said in a statement (via rugby.com.au).
"We continue to contend that vacating professional rugby from any state is a strategy that should not be pursued."
There's not much that RUPA can do about the EGM – where it was rumoured that Pulver distracted everyone by bringing in fidget spinners for everyone – but RUPA's AGM is set to take place with 25 players in attendance.
"Yesterday's meeting did not guarantee any certainty of cost savings and there were no commitments from the ARU as to where any extra funds, if realised would be allocated," Xenos continued.
"There remains no clear legal path or time frame for when a final decision will be made."
Xenos, however, is happy with the third resolution, to create a Super Rugby commission.
"The support from Voting Members for the third of our resolutions proposing the establishment of a Super Rugby Commission is an important step for Australian teams to have a stronger platform to collaborate and promote the future of the competition that they participate in."
Ruru Renewnews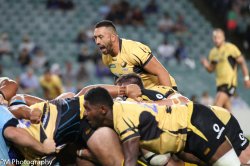 Michael Ruru, the scaffolder-cum-scrumhalf, has signed on for another two years at the Western Force. He joins Richies Arnold and Hardwick in committing to the Force beyond this season.
"It's been pretty amazing, I really didn't expect to get as much game time as I have this season," said Ruru to rugby.com.au (via a statement).
"I knew it was going to be tough, but I feel I have brought something that fits to the way we play the game."
Namechecking absolutely everyone except GAGR, who has believed in Ruru from the start! Ruru said:
"I'm thankful that the Force, Dave and all the coaching staff have trusted me and put faith in me since pre-season started, and I'm just trying to repay them, the state of WA and the Road Safety Western Force for giving me the opportunity
"As most rugby fans do, I just like running rugby. I like to play hard, to play well and if I get to go on a few runs then that's a bonus, but I know we've got some great attacking threats on the outside of me who can do that too."
Gatland Speaks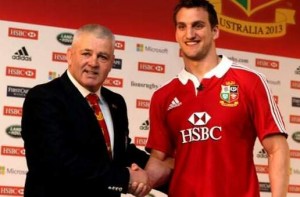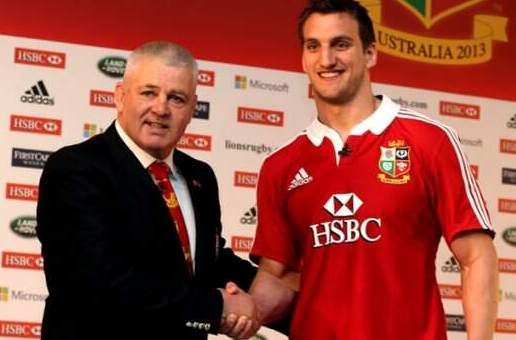 Warren Gatland has said his Lions team will let the rugby do the talking. Yep, we're scraping the barrel with one of these stories.
"Lions tours are special and the hospitality that we've had from the New Zealand public has been absolutely brilliant. We've loved being here," Gatland said, according to rugby.com.au
"Let's just hope we can have a great series and everyone can enjoy the rugby and let's let the rugby do the talking."
Gatland, of course, is nudge nudge, wink winking about Steve Hansen, who loves a good press conference barb.
"We haven't come out and bitched and moaned about everything," he said.
"The referees came back to me and said (Waisake) Naholo's try for the Highlanders shouldn't have been awarded because it was blocking.
"We haven't complained about that stuff… the referees have identified some of that and hopefully it gets stamped out of the game."
Gatland has also opened up about how he thinks his team is going.
"From a defensive point of view we're getting stronger and stronger against the best attacking teams in world rugby," Gatland said.
"We score multiple tries week-in, week-out and we're strangling them a little bit in the way that we're defending too.
"On Saturday, we're up against the best team in the world in their own backyard, a place they haven't been beaten at since 1994, so we have to take things up a level."