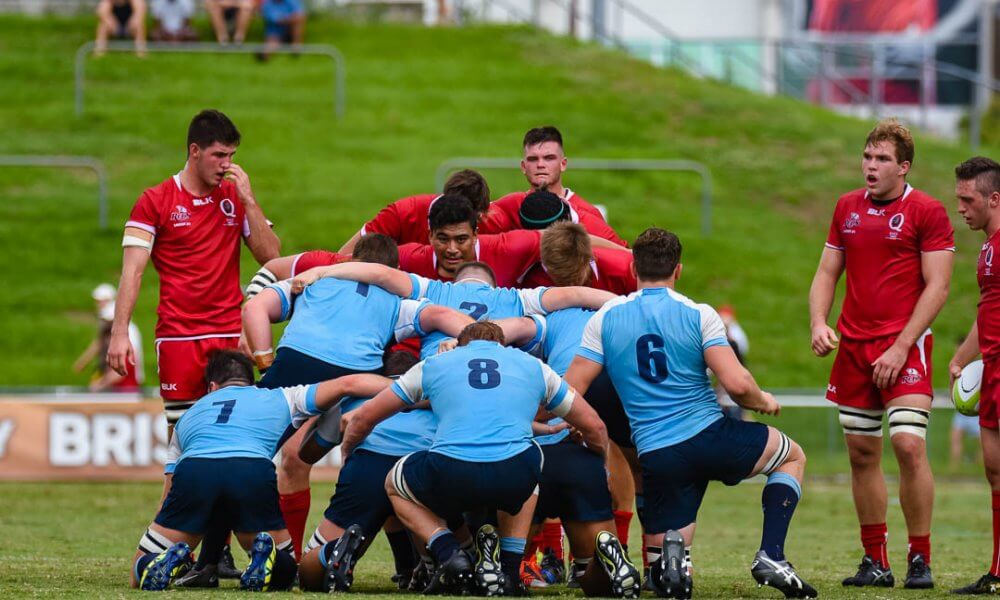 Thursday's Rugby News has no rugby State of Origin, Ben McCalman and DHP injury worries, the Tahs' worst crowd in 21 years, and there's more ARU depression…
---
SOO Not Going On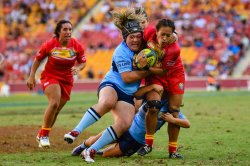 The proposed rugby State of Origin isn't going on, reports the Daily Telegraph.
"Following a meeting of all Australian franchises and the ARU earlier in the year, the QRU met senior executives from Brisbane Marketing and Tourism and Events Queensland," a QRU spokesman told AAP.
"They were receptive to the idea of more rugby content following the success of the Brisbane Global Rugby Tens. The State of Union concept was one of a number of possible products discussed.
"While we have run out of time to bring the concept to fruition this year, we've all agreed to work together on rugby content that will appeal to the Queensland, Australian and international markets."
The report  states that the State of Origin/Union idea has also been scrapped in part due to the impending changes to Super, which will feature 3 less teams and more domestic derbies.
Also, the report also has this cracker: "the Queensland Rugby Union has been commended by state event bodies for thinking outside the box."
McCalman, DHP Out*
Ben McCalman and Dane Haylett-Petty may miss the June tests, with the duo struck down with injury concerns, says the Daily Telegraph.
McCalman's issue is his right shoulder, which he broke twice last year playing for the Wallabies. The backrower has recently come back from another injury – a dislocated thumb – but his shoulder unsurprisingly flared up in his comeback game two weeks ago against  the Kings, WHO THE FORCE BEAT.
McCalman hasn't played since that Kings game, and won't play until he goes to see two surgeons – one in Melbourne – and finds out whether it's a structural thing or a nerve thing.
DHP, meanwhile, could miss up to 10 weeks with a torn hamstring. While Force docs don't think his injury is that bad, they still haven't completely assessed the extent of his injury.
Luke Morahan is also in doubt. He's got a fracture near his eye socket, and is off to see a doc sometime soon to see if he'll need a plate installed.
While we're here let's go through the rest of 'em:
Adam Coleman (calf) – will return in 2 weeks, hopefully
Angus Cottrell (knee) – will return at end of season
Jermaine Ainsley (dislocated elbow) – out for year
Meanwhile Chance Peni's groin injury isn't as bad as first thought (season-ending). The swelling has subsided (tee hee) and he also might be in line for a return at the end of the Super season.
Sh*tty Tahs Crowd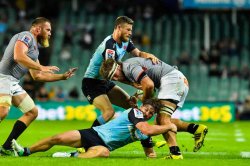 The Waratahs got 10,555 peeps to their game against the Kings on Friday, which is the smallest crowd they've had in 21 years, reports the Sydney Morning Herald. On top of that, they're averaging around 75% of what they were averaging last year, with 14k-odd now compared to 19k-odd then.
"Do I feel we can build crowds? Yes I do," NSWRU chief Andrew Hore said. "Is it going to take a little bit longer to get back to some form of what you call solid crowds? Yeah, I think we're going to have to try and build people's faith in us again.
"For the remainder of this year … if we had a really good performance against the Reds, I still think it'll be slow against the Blues, but we can build some momentum," said Hore, conveniently forgetting the fact that the NSW Waratahs play all their game in the Eastern Suburbs.
"There's no doubt it wasn't a great crowd, but I just find in your competitive Sydney market, if people don't know the teams, and on top of that you put down a poor performance, it's probably why we need some governance change," Hore continued, conveniently forgetting the fact that the SFS is a f***ing pain in the arse to get to for most of the city.
"If we use the weekend as an example … Australian people seem to know the bigger names in South Africa rugby, but to know the Kings, who they then know are potentially going to get cut, haven't won a game, playing against a team whose form hasn't been good, you've got all of those variables," Hore added, conveniently forgetting the fact that there's been absolute ZERO f***ing marketing.
"People are galvanising and I think that's really good for them," Hore said, whose colleagues probably all have no f***king idea what the f*** they're doing. I WENT TO A PUBLIC SCHOOL (no really I did – west of Lane Cove Road too!) YOU D*CKHEADS, WE HAVE A JAPANESE INTERNATIONAL AS AN ALUMNI (no really we do) AND THE WARATAHS NEVER EVEN POPPED OVER YOU USELESS TURDS. NO WONDER NO ONE GIVES A SH*T
"Eight-and-a-half-thousand – when you look at the numbers Queensland, Brumbies and probably NSW used to pull in the heyday – it still isn't big," finished Hore, who's probably a good bloke hamstrung by f***sticks.
More ARU Sh*t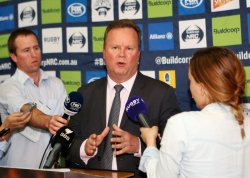 Ah, I'm not in the mood. Here you go – from the Daily Telegraph again.
"Over three weeks after Rugby WA successfully took legal action blocking the ARU from cutting either the Force and the Rebels in "48-72 hours", Rugby WA last week said while it was resolute the Force could not be removedthey'd sought to meet with the ARU "to help it find a way to achieve a resolution of the current uncertainty," begins the article.
"The date listed was Thursday April 27 but both the Force and the ARU said last night there would be no meeting after parties failed to come to an agreement on the details.
"There is the possibility of a phone hook-up but the failure of the parties to agree on a meeting appears to point towards a resolution being some way off, particularly with threats of legal action remaining a live issue."
Jesus box-kicking Christ. The Brumbies are also saying they're not keen on a merger.
"From our point of view there would be no appetite for it," Canberra Royals president Darren Goodwin said. ACT clubs are voting member unions of the ACT (and Southern NSW) RU.
"From John I Dent to NRC and the Brumbies, it's a valid and really effective pathway. The overall standard of the Canberra club competition has improved out of sight and it's got a lot to do with that pathway. Without having thought about it for too long, I just don't know what Melbourne could offer, other than money."