The Unique Nature of Australian Schools Rugby – Part II
In the first installment of his paper on The Unique Nature of Australian Schools Rugby, the President of the Australian Schools Rugby Union, Br Bob Wallace cfc, A.M., outlined the unique setting of Schools Rugby in Australia and compared it to the situation in other countries. He went on on to give a situation report of school rugby domestically, and compared it to the profile of School Rugby in New Zealand.
.



.
In Part II he profiles the School rugby systems of other Tier 1 countries and outlines what effect Schools Rugby has had on the sport in Australia. He finishes his paper giving his thoughts about what should be done now.
Schools Rugby—The International Context
(Continued)
Daily Mail RBS Schools' Day Under 18 Vase Final between Felsted School and Yarm School at Twickenham
England
Schools in England affiliate on an individual basis with the Senior Rugby Union who they see as both a supportive and controlling body. There are approximately 2,500 schools in England who are affiliated to the RU. This includes a large number of government schools, as well as those we would call private schools. However there are many shades of grey within this given the differing ways that schools are supervised and funded, including a relatively few schools that are fully independent, taking no Government funding of any type.
Wales
Wales has virtually no private schools. Rugby was played in their government run schools, as if they were private schools, until a teachers strike in the early 1980s when teachers refused to carry out extra-curricular activities. This meant that rugby moved virtually to a fully club basis—again in a context where rugby is the dominant sport and enjoys the interest of the talented athletes.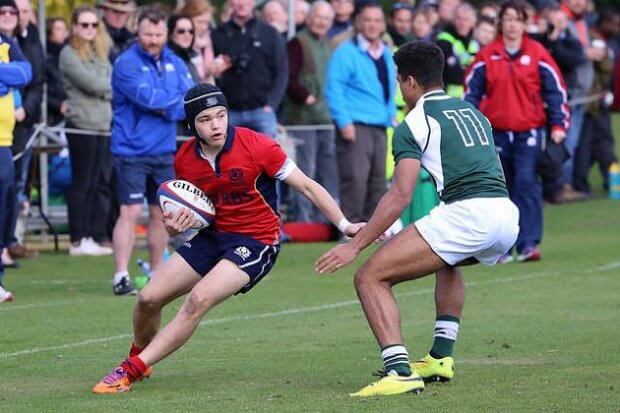 Scotland
Scotland has only a relatively small number of schools playing rugby and was the first country to combine their schools and under age rugby into a single structure. Their under-age rugby was quite strong relative to their schools rugby and this made good sense with their quite small playing numbers.
Ireland
They have been similar to Australia in a number of ways, given the points made above. However they have not had the strength in schools relative to under age club rugby that is the case in Australia. Their schools though have been strong enough to remain as a separate national schools rugby union, selecting their own national schools team.
They also have a national Under 18 team, separate from the schools — showing that the under-age strength has been comparable to the schools strength.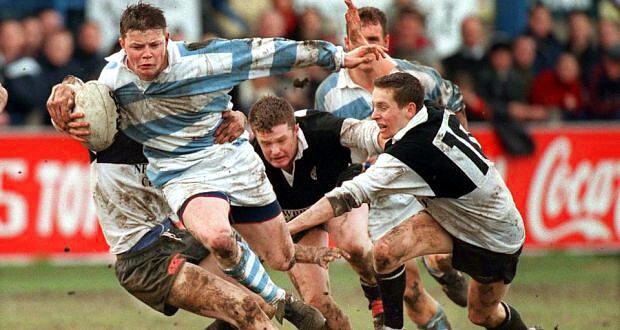 France
Everything is quite different here. Sport is not played in schools as we have experienced — ours is the English tradition.
Sport at all age levels is entirely club based in France. There is significant funding from the Government as well.
France has four (at last count) Rugby School Academies where promising players are brought from all over France to go to school and be coached in Rugby throughout their secondary schooling. They do not play a regular inter-school competition, as we understand it.
---
What Schools Rugby has brought to Australian Rugby
It is well accepted that many of the players at senior levels — Super and Australian Rugby — have been developed and kept in Rugby through their schools participation.
One of the less adverted to facts about schools sport is that schools hold their players in a sport more or less until they leave school usually around the age of 17 or 18 years old. Whereas club / under age sport has a very high attrition rate from about 14 years on.
This is seen in all sports, with soccer bring the most spectacular example. Nevertheless Rugby has a quite high drop off rate in these older age groups that does not occur anywhere with the same severity in schools.
Schools rugby has a massive volunteer base which needs to be prioritised and maintained. It cannot be assumed that this will continue. What teachers and other schools coaches have brought to rugby is incalculable, but is too often taken for granted.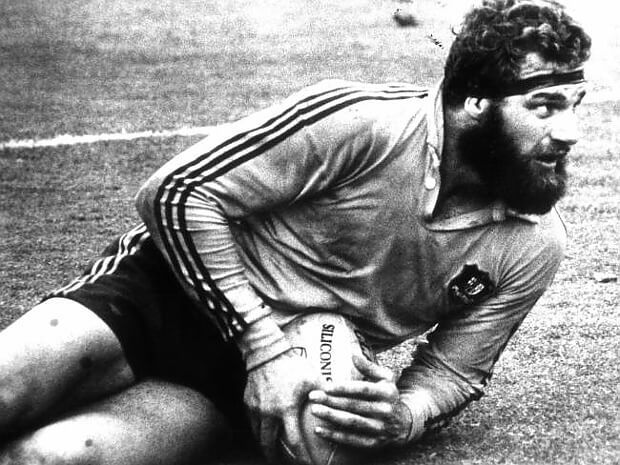 The first "Australian" Schools Rugby Team was selected in 1969 on an ad hoc basis. The Australian Schools Rugby Union was not formed until a year or two later when several "greats" of rugby and schools rugby got together. These included the then President of the ARU — Charles Blunt, the Headmaster of Shore and former rugby international — Jyka Travers, the far sighted President of High Schools Rugby in NSW — Merv Allen, with others such as Jim Lucey.
From that time there have been approximately 170 Wallabies flow from the Australian Schools Teams. There has been a much greater number playing Super Rugby and other representative levels.
One of the notable statistics is that of this number who went on to become Wallabies 143 of them came from the private school system and the Australian Schools Team and 27 from Government schools
Clearly there has been a significant number who also went to private schools who were late developers and became Wallabies.
Some recent notable examples would be –Tony Miller, John Eales, Nick Farr-Jones and Phil Kearns. They did not make it far whilst at school, but they did remain playing rugby at school—even without the motivation of representative selection.
It would be reasonable to assume that these would be in roughly the same proportion as those that were members of Australian Schools Teams.
Nick Farr-Jones and Phil Kearns (right) did not make the Newington 1st XV but stayed in the game.  Farr-Jones won a Rugby World Cup medal and Kearns bagged two. 
Summary
Amongst the major conclusions from this fairly wide look at schools rugby in Australia are the following—
• schools rugby has kept players in the game that would otherwise have been lost to it
• the relatively high numbers in private schools who have gone on to representative levels has given Australian Rugby a flow of talent that it might well not otherwise had if rugby was under age based and not school based
• this has provided a type of 'protective factor' for Australian Rugby that has shielded it from some of the adverse effects of the Australian sporting scene — the very high competition from other codes, the climatic factors, drawing young people away from competitive sport — both these factors as compared with other Tier 1 countries.
What to do?
This needs discussion in the light of the fact that there is a greater intrusion into schools where rugby has been dominant, than ever before.
Our 'traditional' players are increasingly being siphoned off to other sports and leisure activities. Not only are players lost to the representative level, but also to the general playing ranks of rugby.
Most of the way forward is clear enough, but some paths may not be and is worth spelling out.
It is vital that everything possible be done to support, grow and cement the participation of private schools in rugby.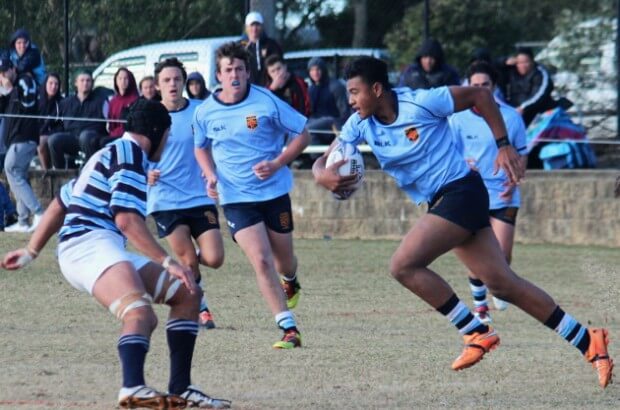 Obviously the same applies to the High Schools. In many cases they do not feel supported and think that they are taken for granted and there is a basis in truth to this.
What needs to be recognised and always kept in mind is that support, in the Australian context does not mean governance or control.
They need to be recognised and promoted in ways that have not yet been done.
Programmes that give incentives for teachers to create and promote Rugby in state high schools, and non-traditional private schools, need development.
Their teachers and other coaches need recognition, support and development that is appropriate to the circumstances of schools. For instance — school based coaching courses, referees courses which need to be different from current level 1 and 2 courses e.g. taking into account the trained skills of teachers in caring for and teaching young people.
Schools will also be supported with visits by Club, Super and Australian players.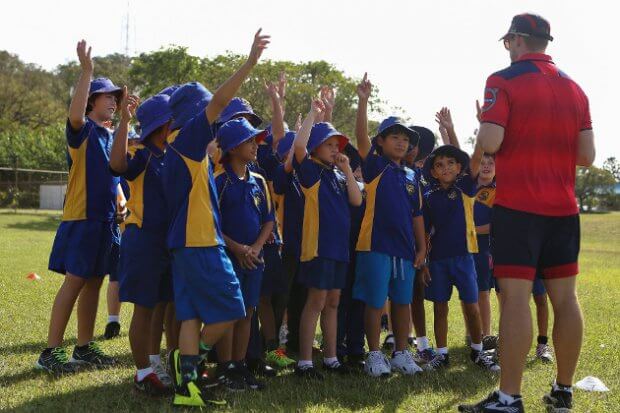 The obviously limited resources that are and will be available for development need careful targeting. Non-financial resources also need to be taken into consideration — these can be significant and substantial.
A small example of 'recognition' would be the provision of a season pass to Super Rugby and NRC games to all coaches in schools. It would be a relatively cost free action that would have quite a few favourable outcomes. Even if a coach does not always use the pass, it would be seen as a recognition by the governing body of his efforts. The number of these coaches already going to such games is limited, so any loss of revenue would be very limited.
Their Principals, Sportsmasters and Rugby Masters need particular consideration as the decision makers in schools.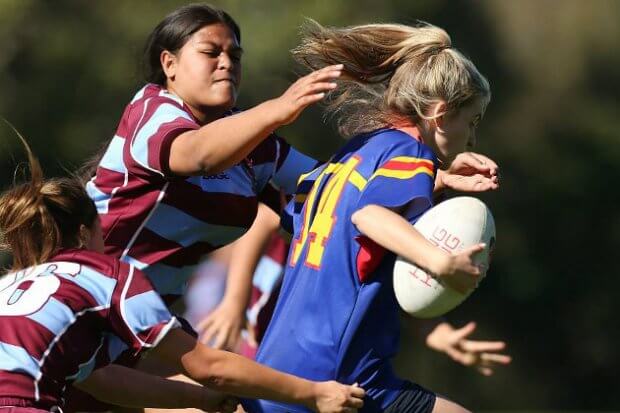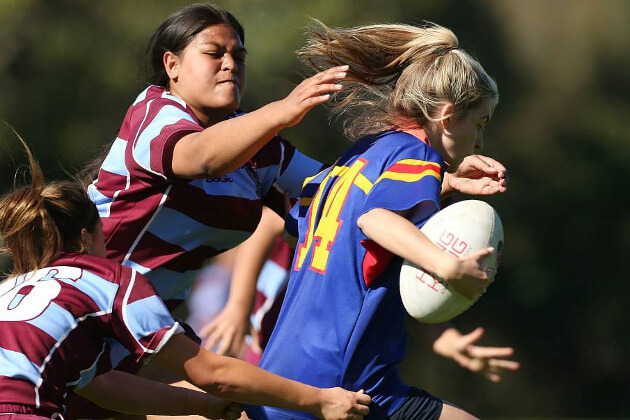 There has been no discussion here of girls rugby, but that needs to be taken into consideration. It has been a 'club' approach largely to date, but schools have the potential to add significantly to this.
The Australian Schools Rugby Union , being a body of teachers, with credibility over many years amongst the schools, has, and can provide, access to schools that 'outside' bodies cannot get. Schools are resistant to any groups, commercial firms, etc. that are not from within the schools system. Additionally, as in other areas of life, the school/educational culture is a very particular one which is often difficult for non-teachers to penetrate or understand. The ASRU is well placed to help deal with this.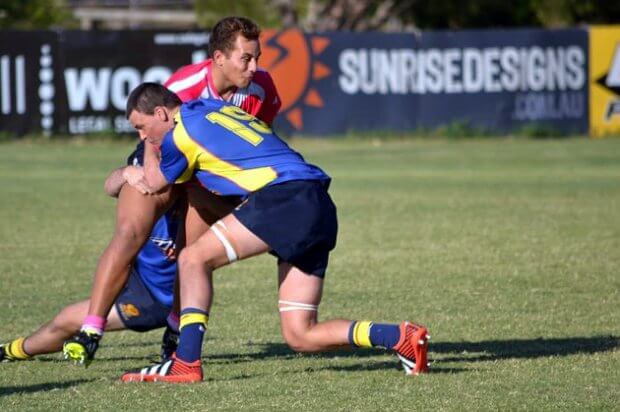 A cooperative approach for the Junior Gold competitions, which have achieved so much already, needs to be developed.
The ARU and Schools need to talk about its purpose, management, how it can complement schools and not be in competition with them for a player's time.
A cooperative plan for Schools Sevens (in conjunction with age rugby) needs to be discussed. Everyone is agreed on the potential for Sevens to be a great promotional tool. This needs development both for identifying a stream of talented sevens players for higher honours and also for facilitating the spread of rugby in schools. The current approach of doing this without significant involvement of the schools has serious limitations.
The Australian Schools Rugby Union, and is members, have been a strong source of strength to senior rugby in its development of talent. Its past successes are evident. The ASRU is not complacent, and is aware of the problems. Application of additional initiatives will help maintain its flow of players into post school rugby.
Br Bob Wallace cfc, A.M.
President
Australian Schools Rugby Union
To read the first installment of "The Unique Nature of Australian School Rugby" see Part I.