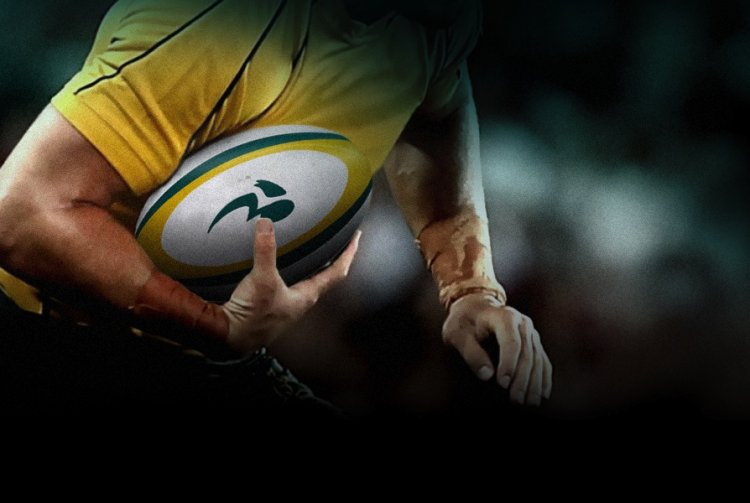 With only one round to play this competition is finally heating up, and each of the seven teams in contention still have plenty to play for this coming weekend. Unlike previous years there is no clear favourite, with each of the top sides dropping games to lesser ranked opponents in recent weeks. So with that in mind let's see how each side is travelling coming into Round 18:
Reds
Current Position: 1st, 12 wins, 3 losses, 62 points
Injury list: Currently missing front-line players in Beau Robinson, Ben Lucas, Luke Morahan, Ant Faingaa, Mike Harris, Rod Davies and Digby Ioane. Harris, Davies and Ioane will certainly be back for the finals, but a cloud still hangs over Robinson and Morahan. Faingaa and Lucas will not return.
How are they travelling? In a word- shaky. Whilst they were top notch against the Crusaders and Blues, they have punctuated these highlights with poor losses to the Hurricanes and Brumbies. They would have been very relieved to get out of jail against the Force, but the fact remains they need a good performance against the Chiefs to build some momentum for the finals.
This weekend: They play the Chiefs in Hamilton. A win or draw guarantees them top spot, but a loss will open the door for the Stormers to steal first with a win against the Cheetahs.
Stormers
Current Position: 2nd, 11 wins, 4 losses, 58 points
Injury List: The Stormers are almost at full strength with the return of prop CJ Van der Linde and fly-half Peter Grant this week. However they are without a back-up pivot, with Gary Van Aswegen, Lionel Cronje and now Kurt Coleman all gone for the season. Breakaway Pieter Louw is the only other front-line casualty.
How are they travelling? Pretty well. They had a tough loss to the Bulls at home last weekend, but that did little to take the shine off what was a very successful tour. They had only one loss (to the Chiefs) and went on to beat the Blues, Brumbies and Rebels. They have the stingiest defence in the comp, and have the ability to win with less than 40% possession as they did in Canberra.
This weekend: They play the resurgent Cheetahs in Bloem. Having clinched the SA conference they can finish no lower than third, but if they win they will get a week off and a home semi at the very least. If they lose then it is likely they will finish in 3rd and have to back up next week.
Crusaders
Current Position: 3rd, 10 wins, 4 losses, 1 draw, 57 points.
Injury List: The Saders are currently missing Israel Dagg, Kahn Fotuali'i, Sean Maitland, Richie McCaw and Adam Whitelock, of which only McCaw is expected back soon. SBW limped off against the Blues but is expected to be right for the weekend.
How are they travelling? OK, but they have certainly lost some of the spark that saw them sweep all before them in the middle part of the comp. Injuries have had a bit to do with that, as has the fatigue of a long season without a home ground. They had a gutsy win against the Blues, but like the Reds they need to make a statement this weekend that they are a serious contender.
This weekend: They play the Hurricanes in Wellington. Although this was supposed to be a Crusaders home game, they are now playing away and need a BP win to secure the NZ conference and a home final. Anything less and they open themselves up to the Blues to take third spot. The highest they can finish is second, which relies on the Cheetahs beating the Stormers. The lowest they can conceivably finish is fifth, although they could finish sixth if the Waratahs give the Brumbies an almighty shellacking.
Blues
Current Position: 4th, 9 wins, 5 losses, 1 draw, 56 points
Injury list: The Blues are without the services of Daniel Braid, Kurtis Haiu, Brad Mika, Liaki Moli, Filo Paulo, Isaia Toeava and Tony Woodcock. Of those players the loss of Toeava for the season will hurt most. Braid and Woodcock are battling long-term injuries and at best will be back late in the finals.
How are they travelling? Poorly. They have now lost four straight games (to the Reds, Stormers, Chiefs and Crusaders) and are clearly struggling for confidence. Their usual brash running game has disappeared, and key players have lost form- eg. Payne, Kaino and Mathewson. Unless something dramatic happens it is hard to see them going deep in the finals.
This weekend: They play the Highlanders at home. They are guaranteed a spot in the top six, but can finish anywhere from sixth to second if results go their way. If they win they can finish no worse than fourth, which will secure a home final next weekend. This is the most likely scenario.
Bulls
Current Position: 5th, 10 wins, 5 losses, 53 points
Injury list: They are missing Springbok legends Fourie du Preez, Bakkies Botha and Gurthro Steenkamp. Botha and du Preez should be back soon, but we will not be seeing Gurthro's hideously rough head in a Bulls jersey again this season. They are the only major casualties, and as a result the Bulls are looking pretty good on the injury front.
How are they travelling? Bloody well. They have now won six straight, and are coming home with the wettest of sails. All of a sudden they are beginning to look like the side that has won three of the last four titles, and frankly it scares me a lot. Morne is slotting them from everywhere, Pierre is running hard and Victor is winning lineouts left right and centre. They will be tested having to play away from home in the finals, though, if they make it.
This weekend: They play the Sharks at Loftus in a must win match. If they lose then they rely on the Brumbies beating the Waratahs to secure 6th spot. If they win then they can finish as high as fourth, but if the Blues win then the best they can hope for is 5th spot and a likely trip to NZ for the quarter final.
Sharks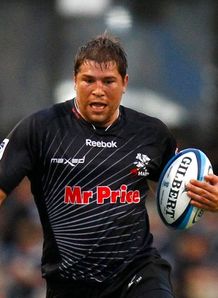 Current position: 6th, 9 wins, 5 losses, 1 draw, 53 points
Injury list: Their only major losses have been Springbok prop Jannie du Plessis, and winger Odwa Ndungane. Both are expected to be back either this week or the week after.
How are they travelling? Up and down. They had good wins against the Waratahs and Cheetahs, but those have been tempered by a loss to the Bulls and a draw with the Lions last week in which they were the second best side on the day. With the quality personnel they have at their disposal it wouldn't be surprising to see them in the later weeks of the finals. They will have to do it away from home though, which will be difficult.
This weekend: They face the red-hot Bulls in Durban. They are in a similar situation to the Bulls, except that with one less win they will certainly miss out if they lose and the Waratahs pick up a losing BP. But like the Bulls a win will secure a finals berth, most probably in 5th spot.
Waratahs
Current position: 7th, 9 wins, 6 losses, 52 points
Injury list: How long have you got? Wallabies Horne, Cross, Palu, Kepu and Mitchell are gone for the season. Mowen, TPN and Barnes are all doubtful for this week. Not to mention the loss of second-stringers like Fitzpatrick, Ryan and McCutcheon. Quite simply it's a complete clusterfuck.
How are they travelling? Well considering their injury list they are holding up surprisingly well. They were unlucky to come away without a win from two hard games in the Republic, and then came out and played great rugby to put away the Highlanders. Can they continue this for a few more weeks? That remains to be seen. A physical game against the Brumbies is the last thing they need, but there is nothing much they can do to stop it.
This weekend: They play the Brumbies at home. Well, at ANZ Stadium anyway. Quite simply they need a win to get them into the finals, probably in 6th. If they sneak a winning BP then they could end up in 5th but only if the Sharks beat the Bulls and not vice-versa. Either way they will probably be playing a semi in NZ. The only other way in is if they pick up a losing BP and then the Sharks get knocked off by the Bulls, which is very possible.
Likely Standings
So going on recent form my guess is the ledger will end up looking like this:
Reds
Stormers
Crusaders
Blues
Bulls
Waratahs
Sharks
Which means the Reds and Stormers will have a break, while the Crusaders will take on the Tahs and the Blues will face the Bulls. Then the format gets even more confusing, with the Reds taking on the lowest ranked winner (based on final table position), and the Stormers facing the higher ranked victor.
Picking an overall winner is much harder than in previous years, as every side has clear pros and cons. I would lean towards whoever takes top spot, as I think home advantage will be huge in the longer finals series. So it's either the Reds or Stormers for me.
Who are you tipping?