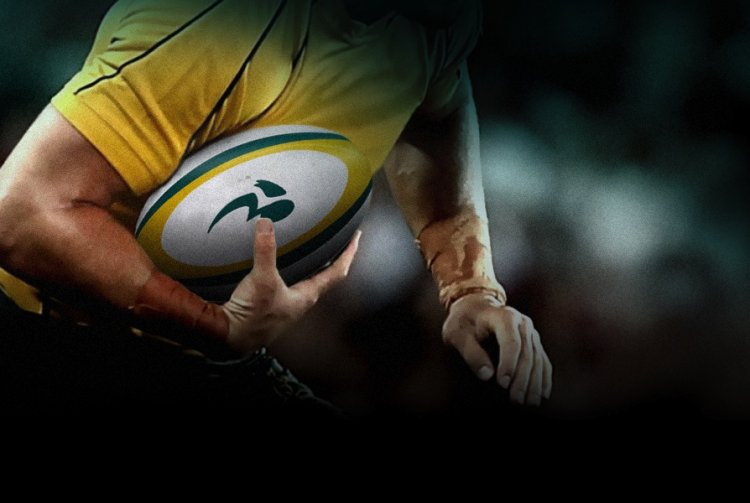 I've been following the French Top 14 rugby this season because, let's face it, its far more interesting than the Super 14.  Hell – over there they've got Australian players who actually make line breaks and score tries! :o
Anyways, what has become apparent as the season has gone on is how well the NRL exports have taken to the game.
1)  Luke Rooney has been a surprise package. He still has speed (he's only 26) and power and he is proving a great finisher from full-back.  He teamed up with Sonny Bill to score the only try for Toulon in there underdog victory over Toulouse on the weekend which looks like it has sealed Toulons future in the top division.
Check out the weekends try here – It starts with a great (and legal) hit by SBW:
He scored a similar try teaming up with SBW a couple of weeks ago also:
2) Sonny Bill Williams was obviously a superstar in the NRL but many doubted he had the smarts to make the transition.  After a slow start to the season – mainly due to him breaking his leg – he has also become a real game breaker for Toulon.  He still makes the odd mistake but has been a big factor in Toulon coming good.
3) Craig Gower is another leaguie who, to my knowledge, never played a game of rugby.  He has been playing number 12 for Bayonne and on the weekend was slotted in a fly-half (obviously not a position for those who are still coming to grips with the game..)  He set up 5 tries on the weekend in Bayonnes biggest ever victory as they thrashed Bourgoin-Jallieu 61-10.  He was said to be one of Bayonne's 'Weapons of Mass Destruction' by one of the French papers on Monday… And they weren't referring to his off-field antics.  Bayonne are now riding high as it seems they have all but made the Heinekin Cup.
4) Mark Gasnier (Now Marc Gasnier) was probably the one with the skills to make a go of rugby and he did have  a few issues adjusting to the game, but is now hitting his straps for Stade able to play in the centres of on the wing, and making the break and setting up the try for Stade to beat Montpellier on Saturday.
IMHO, if any of the players had made the switch to Rugby and had had joined an Australian Super Franchise, I think it would have been a failure.  Why?  I think in SBW's and Rooney's case they have been mentored on and off the field by Tana Umaga.  They make a point often of how much that has helped them. I think the other reason is that the Super 14 season is just too short for players to get settled.
On a side note – compare the atmosphere at the Toulon v Toulouse game!  60.000 (for a club game which is not a final !?) in the sold out crowd – with tickets being scalped on E-Bay for those desperate to get in…  Players might go there for the money but I don't think they are missing anything by being there.  Stuff the Super 14 – I'm off to France.