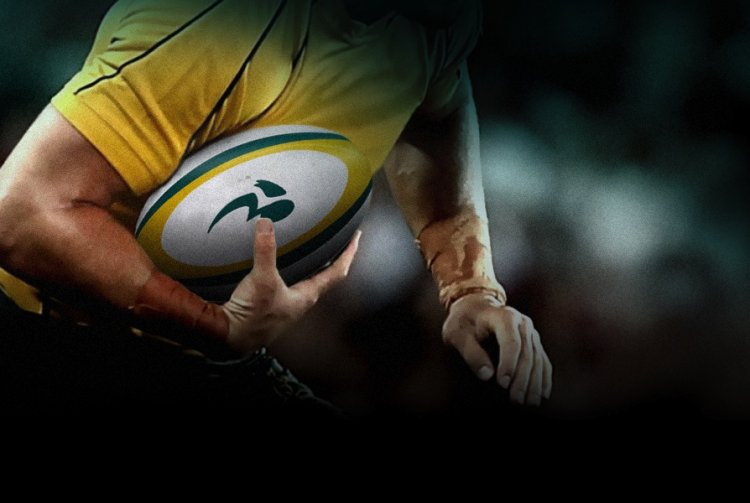 So it is possible to have your cake and eat it too? With Wallaby Phil Waugh lining up against his Wallaby team-mates this weekend, Robbie Deans will get to see whether it is Waugh or David Pocock who will partner George Smith as flankers in the Wallaby match day XXII.
Phil Waugh's recent contract extension with the ARU proves that Dean's is still a fan of Capt Blood, even though it seemed he was well past his international used-by date on last season's end of year Wallaby tour.
Looking at the stats from the Super 14 below, it is clear that both Waugh and Pocock have plenty to offer, albeit at different ends of the rugby spectrum. In Pocock, you get a workhorse and ball-runner, while Waugh offers more impact at the breakdown and no frills toughness.
So will it be Waugh or Pocock, the stats suggest that it depends on how Deans wants to structure his game plan.
Clearly Pocock is the man in terms of sheer work rate around the field. He well and truly puts Waugh in the shade with his total runs and running metres, add to this Pocock's rock solid defence, and it looks like a pretty obvious choice.
Where Waugh excels, is in the tighter stuff, pilfers, lineout steals and despite doubling Pocock in offloads, he also conceded far fewer turnovers. Waugh may have been penalised more than Pocock, but that to me suggests he is getting penalised because he is doing the dirty work at the breakdown, rather than running like an extra centre.
So who to choose?
I guess a fair bit of it will come down to who plays at no. 6. If Deans selects the more defensive option of Matt Hodgson, then Pocock would more than likely be the answer. If, however, as expected, the more attacking style of Rocky Elsom is picked to play no. 6, then Waugh looks like the perfect fit with his tighter game.
I hate the 'horses-for-course' selection debate, but it is clear from the stats that this is what should happen. Maybe against the more expansive All Blacks, Pocock is the answer, but against the attrition style of Jappie rugby, Waugh should get the gig.
Attacking Stats
Games
Runs
Metres
Mtr/ Game
Offloads
Line Breaks
Defenders Beaten
Kicks
Tries
Try
Assists
Phil Waugh
13
53
169
13
11
1
1
4
1
1
George Smith
13
87
455
35
20
7
7
11
0
1
David Pocock
13
98
568
44
5
4
14
2
0
1
| | | | | | | | | |
| --- | --- | --- | --- | --- | --- | --- | --- | --- |
| Defence/ Possesion | Tackles Made | Tackles Missed | Effective Tackle % | Pilfers | Turnovers Conceded | L/O Steals | Total L/O Wins | Penalties Conceded |
| Phil Waugh | 149 | 10 | 93.7% | 14 | 6 | 4 | 12 | 11 |
| George Smith | 160 | 19 | 89.4% | 12 | 13 | 3 | 5 | 8 |
| David Pocock | 214 | 7 | 96.8% | 8 | 17 | 2 | 7 | 7 |