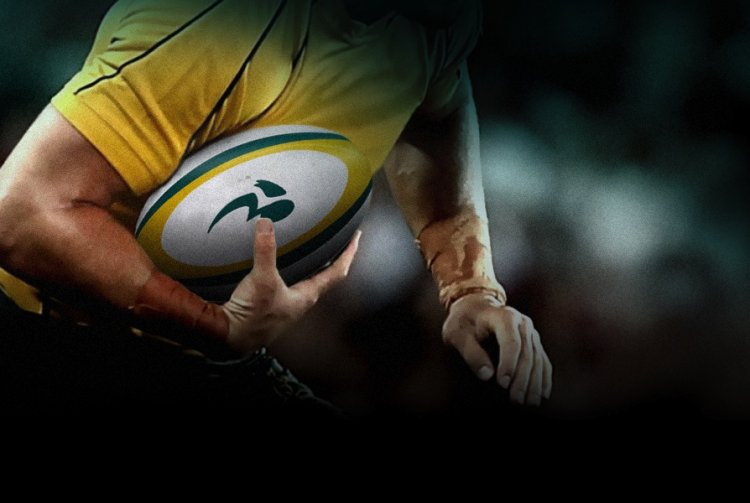 If we come, they will build it.
A bit late this week after me playing in the Phuket International 10s on the weekend. Pumped for another weekend watching people play instead though…
I will continue to trawl the forum threads for each competition when putting this post together for match reviews, so if you are at a game, jot a couple of lines down, post them in relevant thread and I will include it in next weeks edition. Thanks to those who posted reviews this week.
Queensland Premier Rugby
Join the conversation in the forum here
Round 5 Results:
Easts 38 v Wests 15
Review from Tigerland12
Very nice day for rugby in Brisbane for this weekends fixtures, a bit cold but nothing to deter people away, which was evident as a suprisingly large crowd gathered for this one. Pre-match entertainment was quality, as a couple of u6 sides battled it out, the refs let the games flow as the traditional run 10m backwards then 15m across and then around the entire other side was the most common and effective move for try scoring. In all seriousness though, great addition for the club to bring in, it is good fun for the kids and gives the crowd something to watch in the 30minutes between Reserve Grade and the Premiers. Also good initiative as it brings down an extra 30 or so families down to watch their kids, who no doubt they buy a sasuage and drink for after the game.

Onto the match, and Wests came out firing with some very strong running. The game was open from the start, with both sides making line breaks and cutting in-roads around the second pillar channels. It was the Dogs who went over first, with their winger (?) going over after a line break from one of the tight forwards. Easts hit back straight away though with a great team try with forward runners such as Enever and Buttler making yards from half way, before Johnny Wilder came within inches of scoring before Michael Stollberg crashed over.

The following period of play was marred by consistantly poor refeering, frustrating both sides. At least he was crap to both sides, giving neither the advantage. Wests 10 Ben Damen looked to be having a shocker with his kick clearances, as the Tigers loose forwards, in particular Elijah Mowen targeting the kicker, with one pressured kick resulting in a turnover, and another strong ball carry from Buttler, resulting in Dom Fuller going over. Wests added a penalty shortly after making it 10-8.

From there it was all Easts, with David Skelton going over from a great set peice move and pin-point passing from Matt Brandon, saw the speedy 12 break a tackle and scoot down the right hand side to score in the corner. Skelton grabbed his second minutes later when the forward running of Buttler and Enever again lead to another try.

Whilst the pack was performing well as a unit around the field, scrums and line outs were a disaster for Easts. The scrum suffered without talented youngsters Bermingham and u20's loosehead Parraka, with a few tightheads conceeded. The line out didn't fair much better, with young hooker Ready not hitting the mark, combined with poor lifting and communications. Dom Fuller was also struggling without front foot set peice ball, as he had a rare off day with his frustrations clearly showing.

Contradictory to what I just said, the next try came from a suprise tighthead as, yep you guessed it, Jarrad Buttler made a dominant run down the blindside only to pull off a brilliant offload for Fuller to sprint over in the corner. The final score for Easts saw replacement winger Chris Mansell produce a brilliant individual effort to the delight of the crowd. Wests crashed over through Waita Setu late in the game for a consolation try.

For Easts Jarrad Buttler was once again the best player on the park, his ball running is the best I've seen in the competition this year, absolutely devastating, as is ability to offload in the tackle and get stuck into some good tight work. I know there has been a big discussion in the Reds 2013 thread on whether he is ready to fill one of the contract spots left by the departing Higginbotham, and to be honest, I haven't seen any player come close to his performances this year, would be my pick to gain a contract soon.

Others who impressed were David Skelton and Blake Enever. Easts depth also showed with 4th choice outside center Barnes having a very good run on debut, making some good tackles and very strong running. Losing Toby White, Joel Faulkner (Season) and Sean Cox (gone for the season) are massive blows, but Barnes looked up to it. Overall it was the best performance the Tigers have put together this season, but it still alot of room for improvement especially around the set peice.

For Wests, they were more competitive then the scoreboard indicated. In attack I thought they looked dangerous, especially outwide. In the forwards they struggled though, and what do you expect when your 6 and 8 spend 90% of the match standing on the wing. Their big number 4 Campbell was impressive for mine, as was Tom Middlin and Nigel Genia, who showed some class in being the instigator in many attacking raids. But for mine their best player was fullback Ian Aokuso who made many strong runs and his kicking game probably could of been used more as Damen struggled. Wests showed enough promise in this one, but were let down by their tight work in the end, the backs showed they had some class.

Easts 38 (Tries: D Fuller D Skelton 2 tries M Stolberg C Mansell. M Brandon 4 cons) d Wests 15 (Tries:W Setu B Lainchbury. B Lainchbury pen con)
Great day down at Bottomley, good crowd, good weather, entertaining game of rugby. Third Tier Rugby, GET INVOLVED!
GPS 17 v Brothers 21
Review by GPS News sheet via Emuarse
Thanks to GPS news sheet for the following report, which was a good representation of what I saw of the game.
It was a pity Rodiki Samo dropped a pass from the side of a maul with the line 3metres away just on full time

http://www.gpsrugby.com.au/BrothersReport

The mood was up-beat as Premiers ran on with the wind away from the sun. For the first 15 minutes each team tested out the other. Jeeps using the wind with kicks and Brothers running all around the field looking for a break in the strong Jeeps defence. Unfortunately they eventually found gaps and with deadly accurate kicking the score at quarter time was 14-0.

The Glue factory was in fine voice when Brothers spilt a ball to have it picked up by Junior Rasolea who ran 75 metres to keep Jeeps in touch at half time.

Immediately after half time Pat Smith slotted a penalty and Jeeps only trailed by 4. Ten minutes into the half, Brothers had a defensive lapse which was used by Matt Blain to score in the corner to give Jeeps the lead 17-14. The lead was short lived however with another Brothers try 21-17 against the home side.

For the last 20 minutes of the game, Jeeps pounded the Brothers line. Brothers defence however was rock solid and we could find no way through.

A four point loss was a bit disappointing, but these two teams could play each other another 3 times this season, and the result could be different next time!
Gold Coast 13 v Souths 20
Review by Red Slug
Magnificent unpredicted sunny day at Albert Park for the GC Breakers vs Souths game ready for another game of Premier Rugby to change my mind about the skill level of this level of the game. Must say no atmosphere, scared to yell out, everybody is so quiet except the visitors supporters that bang the signage at every win of the ball and try. But back to the game skills were a bit better with the two teams. South's no.9 was amazing kept South's in the game the until 15mins after half time when he was injured and taken from the field. Breakers had some really good plays but suffered with the finishing handling was better than the West vs Breakers game. South's definitely looked and worked better as a team. They have this very fast running tighthead prop that can run like a winger, great to watch in flight with the ball tucked under his arm. The Breakers were even 13 a piece with Souths at half time and only in the last 10mins did Souths break away still happy to go a watch more 3rd Tier games not sure if I have the heart to support only one team really only love to scream for the Reds. GC Breakers 13 -20 Souths.
Sunshine Coast 21 v Norths 37
Uni 47 v Sunnybank 25
Ladder:
1. Brothers 23
2. Uni 20
2. GPS 19
4. Easts 16
5. Sunnybank 11
6. Gold Coast 10
7. Souths 10
8. Wests 9
9. Norths 7
10. Sunshine Coast 0
Round 6 Fixtures:
Brothers v Uni, Brothers / Jack Ross Oval 1515
GPS v Gold Coast, GPS / Yoku Road 1520
Norths v Easts, Norths / Hugh Courtney Oval 1515
Souths v Sunshine Coast, Souths / Chipsy Wood Oval 1500
Sunnybank v Wests, Sunnybank / Old Mac Oval 1500
Sydney Premier Rugby
Join the conversation in the forum here
Round 7 Results:
Warringah 26 v Randwick 13
Penrith 12 v Sydney University 43
Northern Suburbs 13 v Southern Districts 35
Eastern Suburbs 26 v Manly 24
Eastwood 55 v West Harbour 24
Gordon 33 v Parramatta 53
Ladder:
1. Southern Districts 31
2. Eastwood 28
3. Eastern Suburbs 28
4. Manly 28
5. Sydney University 27
6. Parramatta 21
7. Warringah 18
8. Northern Suburbs 12
9. Gordon 12
10. West Harbour 7
11. Penrith 6
12. Randwick 4
Round 8 Fixtures:
Sydney University v Warringah, University Oval No. 1 3:00pm
Southern Districts v Penrith, Forshaw Rugby Park 3:00pm
Northern Suburbs v Gordon, North Sydney Oval 3:00pm
Randwick v Eastern Suburbs Coogee Oval 3:00pm
Manly v Eastwood, Manly Oval 3:00pm
West Harbour v Parramatta, Concord Oval 3:00pm
ACT & Southern NSW Premier Division
Join the conversation in the forum here
Round 8 Results:
Tuggeranong 72 v Uni-Norths 5
Easts 32 v Royals 36
Gungahlin 31 v Queanbeyan 26
Wests Bye
Ladder:
1. Tuggeranong 38
2. Wests 29
3. Gungahlin 28
4. Uni-Norths 25
5. Queanbeyan 19
6. Royals 18
7. Easts 6
Round 9 Fixtures:
Royals v Tuggeranong, Phillip Oval / Field 1 3.05pm
Uni-Norths v Gungahlin, ANU North / Field 1 3.05pm
Easts v Wests, Griffith Oval 3.05pm
Queanbeyan Bye
VRU Dewar Shield
Join the conversation in the forum here
Round 7 Results:
Moorabbin 18 v Harlequin 17
Power House 28 v Sth Districts 5
Boroondara 32 v Endeavour Hills 29
Footscray 15 v Melbourne Uni 5
Box Hill 7 v Melbourne 32
Ladder:
1. Melbourne 35
2. Sth Districts 26
3. Moorabbin 24
4. Power House 21
5. Footscray 16
6. Harlequin 16
7. Box Hill 14
8. Endeavor Hills 10
9. Melbourne Uni 6
10. Boroondara 6
Round 8 Fixtures:
Endeavour Hills v Box Hill, Endeavour Hills / Field 1 3:10
Power House v Melbourne, Power House Senior / Field 1 3:10
Sth Districts v Moorabbin, Southern Districts / Field 1 3:10
Melbourne Uni v Boroondara, Melbourne University / Field 1 3:10
Harlequin v Footscray, Harlequin / Field 1 3:10
WA Premier Grade
Join the conversation in the forum here
Round 6 Results:
Cottesloe 19 v UWA 18
Wests Subiaco 13 v Wanneroo 12
Palmyra 29 v Associates 27
Kalamunda 22 v Rockingham 25
Perth Bayswater 9 v Nedlands 25
Ladder:
1. Nedlands 27
2. Wests Subiaco 20
3. Associates 18
4. Palmyra 18
5. Cottesloe 17
6. UWA 16
7. Wanneroo 16
8. Perth Bayswater 7
9. Kalamunda 6
10. Rockingham 5
Round 7 Fixtures:
Bye Round, no matches played this round