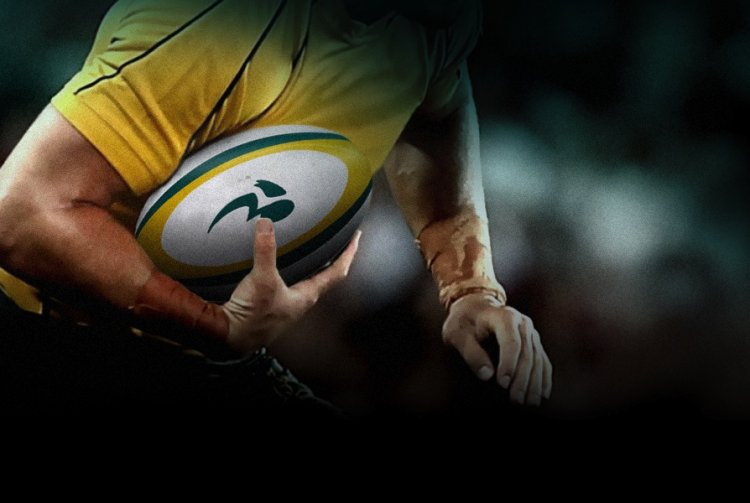 Part one of three – By Coatsie
It's been very interesting reading some of the responses to Australia's defeat and ejection, and no surprise that much of it is similar in its ideas and tone.
What better for another know-all to throw his hat into the ring..?

Part one – players
1/ Find a new halfback (not that we had a choice).
George Gregan. A great man, a good bloke, an ambassador for both his code and nation, and in a fashion which transcended the borders of his own province, country and sport. I respect the guy completely now for the gracious way he accepted relinquishing his captaincy and then his totally sane and well handled interview after the quarter final loss.
"That's sport" he said. Cliché's are generally based on universal truisms.
Many said he had to go years back; perhaps his pass was wobbly for a while, but he brought so many things to the team that he was invaluable to my mind right up until his last match, even playing a different game in running the ball up through the 9-10 channel, which he hasn't done for years.
Anyway; enough platitudes. What now..?
All this talk of finding the new Bernie is fair-enough and best ignored as there is seemingly a glut of bright young things coming through at five-eighth. But what about scrumhalf..? Vanilla Gregan (Cordingly) is anything but; a great half in his own right, but we need someone younger with another dimension to his game.
Blood Luke Burgess.
Who, you ask..?
Well, yes, that's just it. In the ARC's early television Ad campaign he was the young bloke who said in the commercial "You don't know me yet – but you will".
In the mould of Nick Farr-Jones, and Gregan's understudy at the Brumbies for a couple of seasons, he is the kind of scrum-half the game needs now. Large, strong, rangy, tough, inventive; he will make an impact at the Waratahs in 2008 and will make Josh Valentine and Brett Sheehan look like what they are; fine footballers with their own games but really only provincial-level players at best. A ninth-forward who was instrumental in helping his club side Eastern Suburbs (Sydney) to the grand-final.
He has made a great partnership with his Shute Shield-rival Five Eighth from Sydney Uni Dan Kelly as the halves combo for the Melbourne Rebels. He'll be facing off against Sheehan for Melbourne against the Central Coast Rays this Saturday in the ARC final, and again was instrumental in this team's success. (Further to this, Kelly will be matching up with Sam Norton-Knight, who is in form also. I have a soft spot for Kelly; we used to throw the ball around together on a Saturday morning as our brothers played together in high school. Danny was about four-feet tall then, and I hardly think our kick-abouts had any bearing on his success, but a bloke can dream, right..?)
Burgess, another Joey's Rugby-machine product is the best thing to come out of the Hunter region since the mercurial one-season "I fµcken hate Sydney, I fµcken hate training, and I fµcken hate living anywhere where you can't play four overs of street cricket before having to move for a car" one-year Wallaby halfback Steve Merrick, (with of course the exception of the pill-popping Mungo Joey Johns).
A gun. Blood him.
2/ Rodzilla
Bring back Rodney Blake.
Injury aside, was he really that bad when he played for Australia..? I for one thought he was a real find, an Os Du Randt sized Man Mountain who won't be pushed over by a big English strongman who should really by rights be wearing a silly over-one-shoulder leopard print wrestlers suit, sporting a waxed mustache and pulling a train along by his teeth at a county fair. I also seem to remember a try he scored for Australia against England in 2006, running in from the 22, moving like a Kenworth with failing brakes down Bulli Pass.
Again, Al Baxter & Matt Dunning, good guys with good heart and good skills (especially Dunning) who just aren't test level goods, and are simply too small. We need GREAT heart, GREAT skills, and greater shelf-life. Dunning is allegedly the strongest man in the Australian RWC '07 Squad, but it patently wasn't enough. I've never believed the Bible story of Samson and his hirsute strength, but that's one Mullet hairstyle that's gotta go.
I watched Al Baxter destroy the Warringah Rats Front Row at North Sydney Oval one Friday evening in 2002, and wondered why this guy wasn't playing for Australia..? A few months later, whilst walking in my lunch hour around North Sydney I was stopped by a bicycle cop. Before I could fill my pants, empty my pockets and assume the hand-cuffing position, he pulled off he sunnies and helmet, and it was my old First XV mate Greg Highfield; the hooker and captain for Warringah on the day. We shot the sh1t and talked about what Baxter did to them that night. "He's good alright" said Greg. I asked if he thought he had the goods for international play. "Naa mate, too small, he's not much bigger than me". How right you were, constable.
On ya bike, Al.
Holmes. Well, no-sh1t-Sherlock, he was underwhelming in the England tragedy, but I tend to think there's still potential there. Put him on the back-burner for now.
Oh, and let's see how AJ Walley goes in Super14 2008; the bloke is Ticker personified, and this is probably what the front row really needs right now.
Remember; size might seem to be the big issue – no pun intended – here, but Dan Crowley was not a big bloke either, he could mix-it with Poms and Saffa's as he just had a big old Queenslander heart which never knew when to give in. And on that topic…
3/ Clone Totai Kefu
What a bloke he was. He could score an individual try under the All Blacks posts and forwards' noses to give "The Man" his deserved swansong; what a freak. Who has filled his shoes since..? Well, Cliffy is big, he's game, but is it enough? Dave Lyons; big, game, and injured-out, definitely not enough.
Since Keff', can we really remember a stunning performance at number eight from anyone..? The Jones – Smith at number eight experiment was a dud, and the England trouncing at the break-down during the quarter final would suggest it's time for George to be put out to pasture until he's ready to prove he's hungry enough to do it again, only better. A lot of talk about Smith being the best in the world has proven to be just that; talk.
We need a big, specialist third lineout jumper who is very mobile and ready to make that second-later arrival at the breakdown. Will Hugh McMenniman be the bloke..? Not enough tough game time has been able to indicate this.
In defence of Cliffy; they say the sign of a good loose forward is if they are truly effective and working hard, you never really see what they've done. In this case though, we're not seeing enough of the amazing jaw dropping stuff we should see. Where's the individual ball running and freakish stuff like the efforts of the good old days of Keff' or the recent NZ performance of ridiculous Cadbury Top Deck headed Jerry Collins..?
(No doubt he'll be wearing a hat and dark sunglasses whenever he goes out in public back home for a while, if he hasn't already bought a bottle of black hair dye and done himself over in Air New Zealand's cramped bog).
Stay tuned for part two: Harden the Fµck-Up
Be excellent to each other
Coatsie