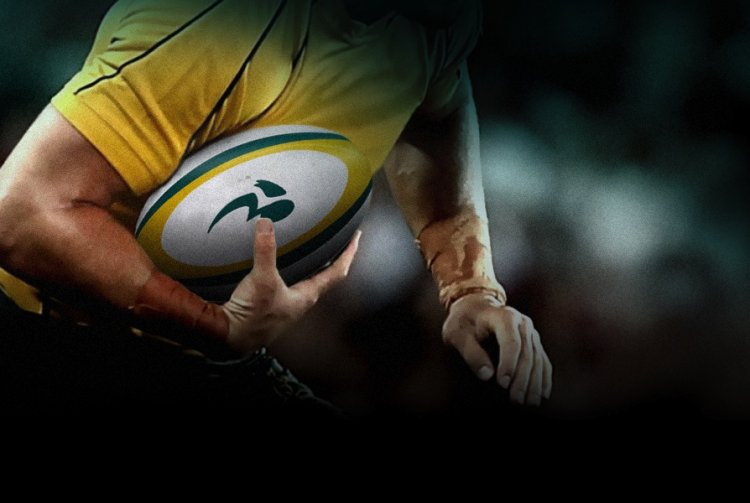 You can over analyse these things so I'm gonna shoot from the hip. Rather than try and rank everyone (who gives a shit if your 11th or 12th?) I'm gonna chuck em all into a few categories to guide where you bet your rent.
Cheetahs – fodder
Lions – fodder
Highlanders – kiwi fodder (so not bottom of table, but close)
Bulls – strugglers. While there's more than a few big names in there like Matfield, Du Preez, Habana, Spies. I'd back em more if they realised we're playing under the ELVs and they weren't tearing each other apart in the sheds.
Chiefs – strugglers. Some excitement through the backs, but Jono Gibbes was a one man forward pack and he's gone before his limbs fall off.
Reds – mid table. One man's exciting youth is another man's greenhorn rookie. Missing big names down the spine – 2, 8, 9 – to be real challengers. Another year or two away.
Western Force – mid table. Almost have the goods in the cattle (notably excepting the front row) but also have the hoodoos of home ground softness and a coach that the team fucken hates.
Blues – mud table. A lot of people are rating the blues, but I reckon they lost their mongrel in the form of Flavell and their nouse in the form of Ivuns. Will blow hot and cold as usual.
Stormers – contenders. A perennially solid team with a steady squad.
Hurricanes – contenders. Another bunch that everyone's excited about when you look at the team sheet – So'oailo, Nonu, Smith and Hore as examples. The problem is they're all thick, which shows at the pointy end.
Waratahs – finalists. Yes, they're two big names down (Elsom & Vickerman), but the young/new 'uns that got them to the 2008 final (Beale, Horne, Tahu, Turner, Mumm, TPN, Burgess) are that year further on and there's plenty of Wallabies still wandering around. It also sounds like Hickey's built on Link's legacy.
Brumbies – finalists. Probably the best depth of the all the Aussie sides. They pretty much played with a second 15 all last year and a bunch of quality players have come back, to the point where they have some good names, like Tyrone Smith, struggling to find the bench. I also like the no nonsense attitude Friend and the Melon are bringing
Sharks – finalists. Holy fuck, have you looked at the squad? It's chokka full of Springboks and they've got a great run in with something like 7 home games running into the finals. They do travel like shit though.
Crusaders – finalists. Of course they bloody are, it just runs in the blood there by now and Blackadder knows how to dish up more of the same. Obviously losing Carter is a blow, so at least they're not a shoo-in to win it this year.
Looking over that you could accuse me of being a little Aussie biased (how surprising) but I have solid evidence behind my thinking:
Particularly the Kiwis, but also the Saffas have been totally arse-raped by Europe when it comes to players, and not just old fellas but others coming into their prime. We've not done nearly so badly.
The G&GR poll! At the time of writing this more than 180 rugby officianados agreed with my finalist selections.
Who's gonna win it? Well farked if I know Mal, but the bookies would seem to agree that the 'saders are in the box seat, and I'd probably have to agree (yawn). But then the bookies have the 'canes in second, so what the fuck do they know either….
Here are the teams this year.
AUSTRALIA
BRUMBIES
Base: ACT
Home Ground: Canberra Stadium
2008 Finish: 9th
Best Finish: Champions (2001, 2004)
Coach: Andy Friend
Squad: Ben Alexander, Adam Ashley-Cooper, Peter Betham, Mitchell Chapman, Mark Chisholm, Huia Edmonds, Francis Fainifo, Gene Fairbanks, Mark Gerrard, Ben Hand, Nic Henderson, Stephen Hoiles, Joshua Holmes, Peter Kimlin, Christian Lealiifano, Salesi Maafu, Shawn Mackay, Alfi Mafi, Stephen Moore, Stirling Mortlock (capt), Patrick Phibbs, Clyde Rathbone, Julian Salvi, Guy Shepherdson, George Smith, Tyrone Smith, James Stannard, Sitaleki Timani, Afusipa Taumoepeau, Matt Toomua, John Ulugia
In: Ben Alexander, Ben Hand, Shawn Mackay, Alfi Mafi, Stephen Moore, James Stannard, Afusipa Taumoepeau, Sitaleki Timani
Out: Alister Campbell, Anthony Faingaa, Saia Faingaa, Julian Huxley, Peter Playford, Richard Stanford, Jone Tawake, Adam Wallace-Harrison
TAB Sportsbet: $23
QUEENSLAND REDS
Base: Brisbane
Home Ground: Suncorp Stadium
2008 Finish: 12th
Best Finish: Semi-finalists (Minor premiers 1996, 1999)
Coach: Phil Mooney
Squad: Berrick Barnes, Daniel Braid, Adam Byrnes, Blair Connor, Quade Cooper, Ben Daley, Rod Davies, Dayna Edwards, Anthony Faingaa, Saia Faingaa, Charlie Fetoai, Will Genia, James Hanson, Sean Hardman, Scott Higginbotham, Greg Holmes, James Horwill (capt), Leroy Houston, Van Humphries, Peter Hynes, Digby Ioane, Jack Kennedy, Poutasi Luafutu, Ben Lucas, Mark McLinden, Hugh McMeniman, Robert Simmons, Ezra Taylor, Aidan Toua, Morgan Turinui, Brando Va'aulu, Laurie Weeks
In: Daniel Braid, Adam Byrnes, Blair O'Connor, Rod Davies, Anthony Faingaa, Saia Faingaa, James Hanson, Jack Kennedy, Mark McLinden, Ezra Taylor, Aiden Toua, Laurie Weeks
Out: Geoff Abram, Josh Afu, Ole Avei, Rodney Blake, Caleb Brown, Sam Cordingley, Ben Coutts, David Croft, AJ Gilbert, Herman Hunt, Lloyd Johansson, Chris Latham, Stephen Moore, Ed O'Donoghue, John Roe, Clinton Schifcofske, Chris Siale, Henari Veratau, Andrew Walker
TAB Sportsbet: $41
NSW WARATAHS
Base: Sydney
Home Ground: Sydney Football Stadium
2008 Finish: Runners-up
Best Finish: Runners-up (2005, 2008)
Coach: Chris Hickey
Squad: Ben Batger, Al Baxter, Kurtley Beale, Luke Burgess, Will Caldwell, Matt Carraro, Tom Carter, David Dennis, Matt Dunning, Scott Fava, Adam Freier, Daniel Halangahu, Rob Horne, Sekope Kepu, Ben Mowen, Dean Mumm, Ratu Nasiganiyavi, Sam Norton-Knight, Dan Palmer, Wycliff Palu, Tatafu Polota-Nau, Beau Robinson, Benn Robinson, Brett Sheehan, Timana Tahu, Chris Thomson, Jeremy Tilse, Lote Tuqiri, Lachie Turner, Phil Waugh (capt)
In: Ratu Nasiganiyavi, Chris Thomson, Scott Fava
Out: Daniel Vickerman, Rocky Elsom, David Lyons
TAB Sportsbet: $11
WESTERN FORCE
Base: Perth
Home Ground: Subiaco Oval
2008 Finish: 8th
Best Finish: 7th (2007)
Coach: John Mitchell
Likely squad: Richard Brown, Ben Castle, Pekahou Cowan, Ryan Cross, Nick Cummins, Scott Daruda, Matt Giteau, Gareth Hardy, Dane Haylett-Petty, Tom Hockings, Matt Hodgson, Luke Holmes, Tamaiti Horua, Kieran Longbottom, Tai McIsaac, Drew Mitchell, James O'Connor, Pat O'Connor, Chris O'Young, Junior Pelesasa, David Pocock, David Pusey, Haig Sare, Nathan Sharpe (capt), Cameron Shepherd, Richard Stanford, Scott Staniforth, Troy Takiari, Josh Tatupu, Josh Valentine, AJ Whalley, Sam Wykes
In: Josh Valentine, Richard Stanford, Filipe Manu
Out: Matt Henjak, Lachlan MacKay, Scott Fava, James Stannard, Sitaleki Timani, James Hilgendorf
TAB Sportsbet: $23
NEW ZEALAND
BLUES
Base: Auckland
Home Ground: Eden Park
2008 Finish: 6th
Best Finish: Champions (1996, 1997, 2003)
Coach: Pat Lam
Squad: John Afoa, Onosai Auvaa, Josh Blackie, Anthony Boric, Justin Collins, Charlie Faumuina, Jimmy Gopperth, Kurtis Haiu, Jamie Helleur, Michael Hobbs, Jerome Kaino, Tasesa Lavea, Chris Lowery, Tevita Mailau, Tom McCartney, Keven Mealamu (capt), Taniela Moa, Rene Ranger, Joe Rokocoko, Chris Smylie, Benson Stanley, Isaia Toeava, Anthony Tuitavake, Ali Williams, Jay Williams, Paul Williams, Tony Woodcock, Rudi Wulf
In: Charlie Faumuina, Tevita Mailau, Ali Williams, Jay Williams, Josh Blackie, Chris Lowery, Chris Smylie, Tasesa Lavea, Jimmy Gopperth, Michael Hobbs, Rene Ranger, Paul Williams
Out: Ben Atiga, Daniel Braid, Bryn Evans, Nick Evans, Troy Flavell, Danny Lee, Isa Nacewa, George Pisi, David Smith, Nick White, Nick Williams
TAB Sportsbet: $8
CHIEFS
Base: Hamilton
Home Ground: Waikato Stadium
2008 Finish: 7th
Best Finish: Semi-finalists (2004)
Coach: Ian Foster
Squad: Sosene Anesi, Colin Bourke, Callum Bruce, Mark Burman, Craig Clarke, Michael Delany, Aled de Malmanche, Stephen Donald, Hika Elliot, Richard Kahui, Tanerau Latimer, Sione Lauaki, Brendon Leonard, Serge Lilo, Toby Lynn, Ben May, Lelia Masaga, James McGougan, Liam Messam, Toby Morland, Mils Muliaina (capt), Kevin O'Neill, Joe Savage, Sitiveni Sivivatu, Dwayne Sweeney, Arizona Taumalolo, Jackson Willison, James Wilson
In: Arizona Taumalolo, James McGougan, Joe Savage, Hika Elliot, Craig Clarke, Mark Burman, Serge Lilo, Colin Bourke, Toby Morland, Michael Delany, Jackson Willison, James Wilson
Out: Ben Castle, Simms Davison, Craig West, Tom Willis, Jono Gibbes, Tom Harding, Hayden Hopgood, Tasesa Lavea, Jamie Nutbrown, Kristian Ormsby, Vili Waqaseduadua
TAB Sportsbet: $13
CRUSADERS
Base: Christchurch
Home Ground: AMI Stadium
2008 Finish: Champions
Best Finish: Champions (1998, 1999, 2000, 2002, 2003, 2005, 2006, 2008)
Coach: Todd Blackadder
Squad: Tim Bateman, Stephen Brett, Wyatt Crockett, Ryan Crotty, Andy Ellis, Ross Filipo, Corey Flynn, Kahn Fotualii, Ben Franks, Owen Franks, Casey Laulala, Jason Macdonald, Leon Macdonald, Sean Maitland, Nasi Manu, Richie McCaw (capt), Bronson Murray, Michael Paterson, Jared Payne, Kade Poki, Jonathan Poff, Kieran Read, Isaac Ross, Colin Slade, Brad Thorn, Thomas Waldrom, Adam Whitelock, George Whitelock
In: Owen Franks, Bronson Murray, Jason Macdonald, Isaac Ross, Thomas Waldrom, Jonathan Poff, Colin Slade, Ryan Crotty, Adam Whitelock, Jared Payne
Out: Dan Carter, Hamish Gard, Campbell Johnstone, Tii Paulo, Caleb Ralph, Greg Somerville, Reuben Thorne, Mose Tuialii, Ali Williams, Scott Hamilton
TAB Sportsbet: $4.50
HIGHLANDERS
Base: Dunedin
Home Ground: Carisbrook Stadium
2008 Finish: 11th
Best Finish: Runners-up (1999)
Coach: Glenn Moore
Squad: Josh Bekhuis, Matt Berquist, Daniel Bowden, Tim Boys, Jimmy Cowan (capt), Israel Dagg, Tom Donnelly, David Hall, Jayden Hayward, Ross Kennedy, Chris King, Johnny Leota, Kendrick Lynn, Jamie Mackintosh, Brett Mather, Lucky Mulipola, George Naoupu, Clint Newland, Anthony Perenise, Sean Romans, Jason Rutledge, Stephen Setephano, Jason Shoemark, Ben Smith, Alando Soakai, Adam Thomson, Hayden Triggs, Fetuu Vainikolo
In: Anthony Perenise, Jason Rutledge, Josh Bekhuis, Ross Kennedy, George Naoupu, Sean Romans, Matt Berquist, Jason Shoemark, Jayden Hayward, Kendrick Lynn, Ben Smith, Israel Dagg
Out: Craig Newby, Hoani MacDonald, Niva Taauso, James Wilson, Jason Macdonald, Isaac Ross, Paul Williams, Mike Delany, Toby Morland, Aaron Bancroft, Ezra Taylor, Keith Cameron
TAB Sportsbet: $81
HURRICANES
Base: Wellington
Home Ground: Westpac Stadium
2008 Finish: Semi-finalists
Best Finish: Runners-up (2006)
Coach: Colin Cooper
Squad: Josh Bradnock, Dane Coles, Jason Eaton, Jacob Ellison, Bryn Evans, Tamati Ellison, Tim Fairbrother, Hosea Gear, Zac Guildford, Andrew Hore, Cory Jane, Jason Kawau, Dan Kirkpatrick, Faifili Levave, Karl Lowe, Alby Mathewson, Api Naikatini, Ma'a Nonu, Willie Ripia, John Schwalger, Conrad Smith, David Smith, Rodney So'oialo (capt), Jeremy Thrush, Neemia Tialata, Scott Waldrom, Piri Weepu, Victor Vito
In: Dane Coles, Bryn Evans, Api Naikatini, Faifili Levave, Karl Lowe, Victor Vito, Josh Bradnock, Dan Kirkpatrick, Jason Kawau, David Smith
Out: Craig Clarke, Jerry Collins, Hika Elliot, Jimmy Gopperth, Michael Johnson, Chris Masoe, Shannon Paku, Tane Tuipulotu, Bernie Upton, Thomas Waldrom
TAB Sportsbet: $6
SOUTH AFRICA
BULLS
Base: Pretoria
Home Ground: Loftus Versfeld
2008 Finish: 10th
Best Finish: Champions (2007)
Coach: Frans Ludeke
Squad: Heinie Adams, Bakkies Botha, Marius Delport, Danwel Demas, Stephan Dippenaar, Fourie du Preez, Jaco Engels, Rayno Gerber, Dean Greyling, Bryan Habana, Francois Hougaard, Wayne Julies, Zane Kirchner, Werner Kruger, Derick Kuun, Hilton Lobberts, Bandise Maku, John Mametsa, Tiger Mangweni, Victor Matfield (capt), Wouter Moore, Akona Ndungane, JP Nel, Wynand Olivier, Dewald Potgieter, Chiliboy Ralepelle, Danie Rossouw, Pierre Spies, Gurthro Steenkamp, Wilhelm Steenkamp, Deon Stegmann, Morne Steyn, James van der Walt, Wikus van Heerden, Pedrie Wannenburg
In: Jaco Pretorius, Victor Matfield
Out: Derick Hougaard
TAB Sportsbet: $10
CHEETAHS
Base: Bloemfontein
Home Ground: Vodacom Park
2008 Finish: 13th
Best Finish: 10th (1999, 2004)
Coach: Naka Drotske
Squad: Conrad Barnard, Meyer Bosman, Heinrich Brussow, Kobus Calldo, Hennie Daniller, Tewis De Bruyn, David de Villiers, Wian Du Preez, Robert Ebersohn, Kabamba Floors, Bevin Fortuin, Eddie Fredericks, JW Jonker, Herkie Kruger, Sarel Louw, Hendrik Meyer, Darron Nell, Howard Noble, Jongi Nokwe, Falie Oelschig, Barend Pieterse, Jacques-Louis Potgieter, Sarel Pretorius, Bees Roux, Egon Seconds, Hendro Scholtz, Juan Smith (capt), Adriaan Strauss, Richardt Strauss, Ronnie Uys, Flip Van Der Merwe, Wayne van Heerden, Duane Vermeulen
In: Nil
Out: Rory Duncan, Barend Pieterse, CJ van der Linde
TAB Sportsbet: $101
LIONS
Base: Johannesburg
Home Ground: Coca-Cola Park
2008 Finish: 14th
Best Finish: Semi-finalists (2000, 2001)
Coach: Eugene Eloff
Squad: Willem Alberts, Todd Clever, Rouan Cloete, Charl du Plessis, Jaque Fourie, Ross Geldenhuys, Cobus Grobbelaar (capt), JC Janse van Rensburg, Chris Jonck, Divan Kotze, Robert Kruger, Doppies la Grange, Louis Ludik, Thuliphato Marole, Derick Minnie, Gert Muller, Trompie Nonsthinga, Willie Rickards, Earl Rose, Jody Rose, Justin St Jerry, Lawrence Sephaka, Dewald Senekal, Alistair Siegelaar, Johan van Deventer, Heinke van der Merwe, Hans van Dyk, Walter Venter, Jano Vermaak, Willie Wepener, Justin Wheeler.
In: Willie Rickards, Todd Clever, Trompie Nonsthinga
Out: Jaco Pretorius, Joe van Niekerk
TAB Sportsbet: $251
SHARKS
Base: Durban
Home Ground: ABSA Stadium
2008 Finish: Semi-finalists
Best Finish: Runners-Up (1996, 2001, 2007)
Coach: John Plumtree
Squad: Skipper Badenhorst, Bradley Barritt, Nikolai Blignaut, Wesley Bodmer, Andrew Borgen, Jacques Botes, Craig Burden, Deon Carstens, Patric Cilliers, Keegan Daniel, Jean Deysel, Bismarck Du Plessis, Jannie Du Plessis, Alistair Hargreaves, Robbie Harris, Adi Jacobs, Chris Jordaan, Ryan Kankowski, Rory Kockott, Scott Mathie, Charl Mcleod, Henno Mentz, Tendai "Beast" Mtawarira, Johann Muller (capt), Waylon Murray, Lwazi Mvovo, Skholiwe Ndlovu, Odwa Ndungane, Ruan Pienaar, JP Pietersen, John Smit, Francois Steyn, Nic Strauss, Riaan Swanepoel, Steven Sykes, Stefan Terblanche, Albert Van Den Berg
In: Nil
Out: Frederic Michalak
TAB Sportsbet: $6
STORMERS
Base: Cape Town
Home Ground: Newlands Stadium
2008 Finish: 5th
Best Finish: Semi-finalists (1999, 2004)
Coach: Rassie Erasmus
Squad: Eddie Andrews, Gio Aplon, Andries Becker, Gcobani Bobo, Schalk Brits, Schalk Burger, Tonderai Chavhanga, Bolla Conradie, Jean de Villiers (capt), Paul Delport, Dylan Des Fountain, Robbie Diack, Isma-eel Dollie, Nico du Plessis, Schalk Ferriera, Adriaan Fondsee, Conrad Hoffman, Wylie Human, Juan Harris, Peter Grant, Conrad Jantjes, Ricky Januarie, Tiaan Liebenburg, Francois Louw, Pieter Louw, Justin Melck, JD Moller, Brian Mujati, Pieter Myburgh, Sireli Naqelevuki, Morgan Newman, Hanyani Shimangi, Ross Skeate, Corne Uys, Francois van der Merwe, Janro van Niekerk, Luke Watson
In: Nil
Out: Nil
Tab sportsbet: $17