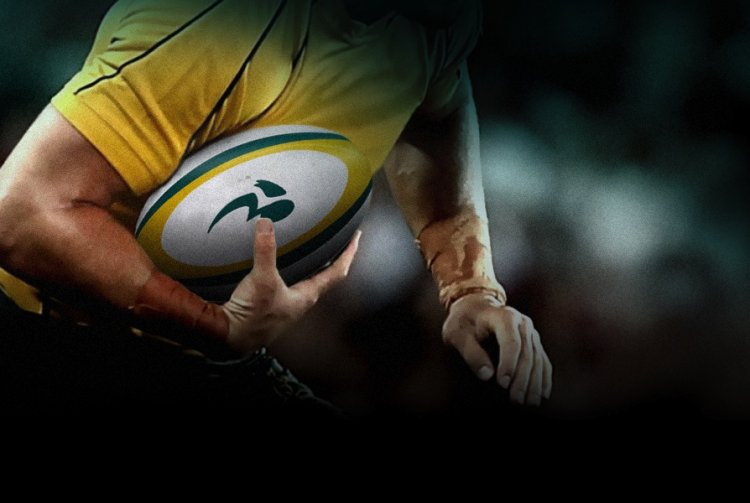 Reds 16 – Stormers 34
If you're a reds fan, this season is going horribly, horribly wrong, again.
I'll try to start with the positives (not so easy). The scrum was good, no very good. Besting the stormers at a couple of key moments. Also, despite playing behind a team as it implodes, Berrick Barnes is still an obvious talent, tonight for example lobbing over 2 drop goals from distance and either foot. Unfortunately though, most of his talent is being shown in defence.
So where's it going so wrong?
Most obvious is just the utter lack of top class talent across the park, either mature or developing. The only two exceptions being Latham and Barnes, and the former is definitely not on top form. There's no spark in the centres, Schifcofske seems to be a specialist kicker and Vanilla Gregan (Cordingly) is an injury magnet.
In the pack the front row is ok (just), but the locks add no value either in the loose or line-out (a schmozzle tonight, gifting a try and many other turnovers) and let's face it, it's an underwhelming back row. Croft seems to think he's 30 kgs heavier than he is as he gets thrown off ball and smashed backwards. Roe (seems a nice bloke) makes no dent apart from 2 yards out and this is a BIG problem for the reds as they have no-one to give them go forward, like Sharpe does for the Force or Palu for the Tahs.
The one loosey who did make some sort of impression, albeit too late in the game was the 8 Leroy Houston. I would say he needs to take this role on more, except that he blatantly looks soft and unfit. And this leads me to the second major problem the reds have – fitness all round. They hassle well for the first half (holding up the Stormers over the line 3 times) to then completely fade in the back 30, gifting soft tries. It was the same pattern last week.
While they might do something about the fitness, I can't see what they're going to do about the talent – there's simply don't have a 'spine' of class players. It's going to be a long year for the white sand shoe brigade.
For Reds:
Tries: Latham, Houston
Drop-goal: Barnes 2
For Stormers:
Tries: Grant, Watson, Conradie
Cons: Grant 3
Pens: Grant 2
Reds: 15 Chris Latham, 14 Brando Va'aulu, 13 Peter Hynes, 12 Morgan Turinui, 11 Clinton Schifcofske, 10 Berrick Barnes, 9 Sam Cordingley, 8 Leroy Houston, 7 David Croft, 6 John Roe (c), 5 James Horwill, 4 Ed O'Donoghue, 3 Dayna Edwards, 2 Sean Hardman, 1 Greg Holmes.
Replacements: 16 Stephen Moore, 17 Rodney Blake, 18 Van Humphries, 19 AJ Gilbert, 20 Will Genia, 21 Quade Cooper, 22 Charlie Fetoai.
Stormers: 15 Conrad Jantjes, 14 Tonderai Chavhanga, 13 Gcobani Bobo, 12 Jean de Villiers (c), 11 Sireli Naqelevuki, 10 Peter Grant, 9 Ricky Januarie, 8 Robbie Diack, 7 Francois Louw, 6 Luke Watson, 5 Andries Bekker, 4 Adriaan Fondse, 3 Brian Mujati, 2 Schalk Brits, 1 JD Moller.
Replacements: 16 Deon Fourie, 17, Brock Harris, 18 Ross Skeate, 19 Pieter Myburgh, 20 Bolla Conradie, 21 Gio Aplon, 22 Dylan des Fountain.
Referee: Chris Pollock (New Zealand)
Touch judges: Lyndon Bray (New Zealand), Simon Moore (Australia)
Television match official: Steve Leszczynski (Australia)
Assessor: Gus Erickson (Australia)