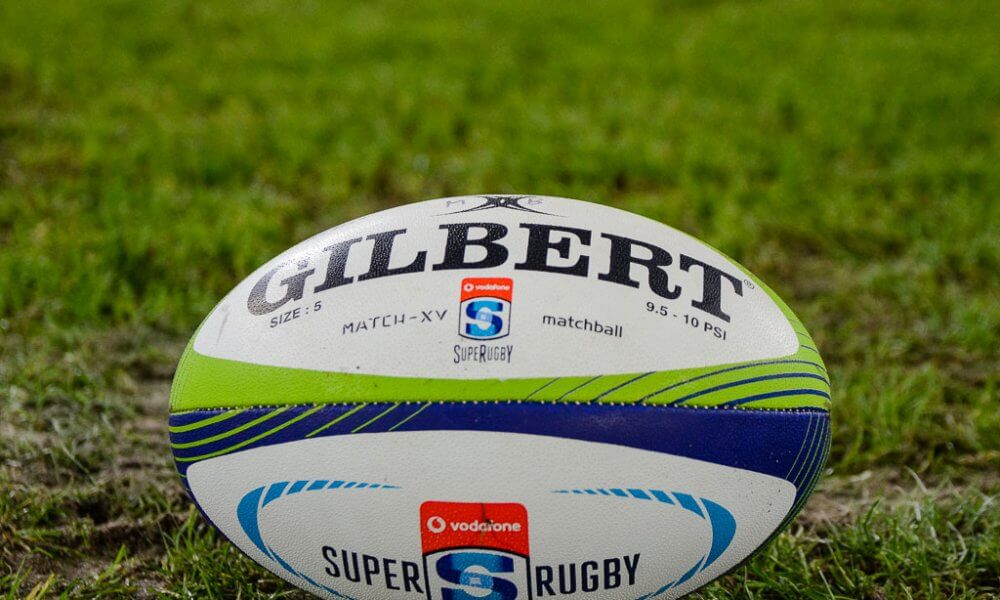 Apparently, this is an Aussie conference derby game. Who knew? But with the idiosyncrasies of Super Rugby we should really not be surprised.
Two weeks ago the Reds scored their fourth win of the season with a shock defeat of the South African conference leaders the Lions, who had held the Waratahs to nil the previous week. This brought them into the game as clear favourites against the winless Sunwolves.
But…. out of the Lion's den into the lair of the Wolves'. Reds supporters look away now.
First Half
Life did not start well for the Reds. After Ben Lucas had two box kicks charged down, the Sunwolves won a penalty at a ruck and Hayden Parker converted to take the home side into the lead within 2 minutes. Grrrrrrrr. Box kicks.
Kicking was causing some real issues for the Reds. Jono Lance kicked a clearing kick into Sam Wykes soon after the restart. The resultant scramble for possession put the ball over the touchline with a Sunwolves line throw followed quickly by a penalty against the Reds and the Sunwolves were up six nil in the 6th minute.
Eventually the Wolves were caught off side & the Reds went to a lineout 5 m out. After a painfully slow motion maul, Brendan Paenga-Amosa dived over to score a try. Once converted by Lance the Reds took the lead. Things were looking chipper.
It didn't last long however with another Reds penalty handing the lead back to the Sunwolves through a Parker kick.
After a rare Sunwolves penalty another reds rolling maul got close to the try line. Lucas took his opportunity and dived over for the second of the Reds tries. Lance converted to take the lead back but things were not looking good for the Aussie side.
Another penalty allowed the Sunwolves to keep in touch on the scoreboard. And it wasn't long before the Wolves had the lead back through some excellent rugby by Craig Millar and Grant Hattingh. Despite a clear forward pass in the interplay between the two the officials awarded a try to Hattingh. (I am a reds supporter. I am allowed to bitch at a marginal call.) But as Clarkie commented, the rugby was good enough to deserve a try with Millar running a great line to make the break and pass to Hattingh who had some work to do to get the ball down over the line.
Reds were feeling the pressure when the Sunwolves took the ball from a scrum and through a series of off loads put Parker over the line to add to his kicking scores. You can see Jamie Joseph influence all over the way the team plays. Parker converted his own try.
One more penalty by the Reds meant that Parker took the score to 29 – 14 at the half time break.
Second Half
Embed from Getty ImagesThe second half started as the first finished. Reds poor discipline handing Parker an opportunity to extend the Sunwolves lead within two minutes of the play restarting. Loose passing, poor handling, bad decisions, lapses in concentration, and lax discipline cost the Reds their opportunities. My exact comment in the first half after Parker had kicked his third penalty was "Discipline is going to sink the Reds if they keep handing Parker practise shots". Oh, how I wish I were wrong. Once calls start going against you, all the calls start going against you. Flashes of brilliance are great but those flashes need to be converted into points. The Sunwolves on the other hand were disciplined and took every one of their opportunities. Each penalty within kicking distance was converted to points. A try to Hosea Saumaki out wide, converted by Parker, just added to the points, the lead, and the pressure on the Reds In the 67th minute, the Reds eventually put Angus Scott-Young over after bashing away at the Sunwolves' line for 23 phases. However, the comeback was short lived with the Jason Emery intercepting the ball for the Sunwolves and dashing for the line. A high tackle by Duncan Paia-aua resulted in the awarding of a penalty try, and a yellow card for the perpetrator. Filipo Daugunu did get to show off his fancy footwork late in the game, with a runaway try down the touchline. It was all a little too late however. The Sunwolves scored a brace of tries through Saumaki to blow to score out for a 63 to 28 win. Not only did the Sunwolves score 50 points for the first time, they also came up with their highest score ever and beat an Australian team for the first time ever. Imagine my surprise when I turned around to see the Waratahs up 29 points to nil against to Crusaders. Embed from Getty Images
Sunwolves:                                                                                   
Tries: Hattingh, Parker, Saumaki (3), Penalty
CONV: Parker (5)
PENALTIES: Parker (7)
Reds:
TRIES: Paenga-Amosa, Lucas, Scott-Young, Daugunu
CONV: Lance (4)
PENALTIES: N/A
CARDS: Piaia-aua (YC)