This week saw SA Rugby host ARU and Super Rugby referee Andrew Lees, for the Coopers Premier Grade Referees Round. The day was designed to recognise and appreciate the work of the referees who give their Saturdays over to SA Rugby. It's a pretty tough job, with little thanks and a lot of criticism, so for the boys and girls in white it was great to get some recognition. To top it off, Andrew oversaw a pretty excellent game of rugby.
Round 9 – 21/06/2014
Match of the Week: Burnside 28 def Port Adelaide 21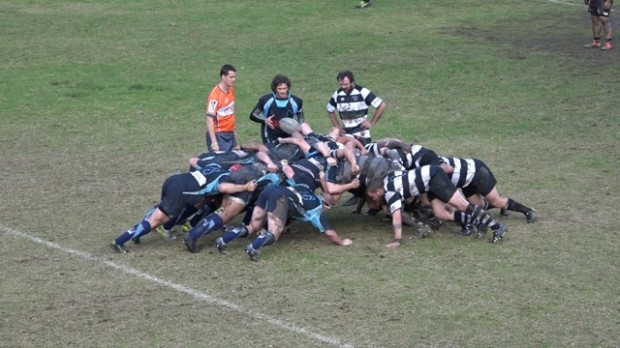 Round 9's Game of the week saw Burnside take on Port Adelaide at Parkinson Oval. This game was the feature of Referee Round with ARU and Super Rugby Referee Andrew Lees officiating the fixture. With a marquee for both Burnside and SA Rugby sponsors along with the Big Screen Video score board in place a great game of rugby was anticipated. The rain kindly held off but the middle of the pitch was quickly deteriorating into a muddy mess.
Both teams started strongly but it was Port Adelaide who capitalised first with a try to speedy winger Sean Metcalfe. This was made possible after Arni Kane and Scott Dalgleish linked up well out wide. With Burnside captain Ben Fiers spraying his team with some stern words behind the posts it  prompted Burnside to find beast mode as they immediately hit back with some great forward picks to score out wide. From the resulting kick off centre Mac Heaney found some space and showed some good footwork to do all the hard work before gifting Dan Hartman with a try.
Despite a good start Port were quickly finding themselves on the back foot and to make matters worse captain Till Selting hobbled off with an injury. Never the less Port were able to build phases but let themselves down with ball handling. Burnside clearly had structure and were sticking to it as forwards Paul Feary and Chris Gilmore continued to carry well. When nippy half back Marc Pilla scored a break of play try for Burnside and with Dan Hartman scoring off the amazing work of teammate Blair Marshall many thought that Ports resolve would start to diminish. At half time it was 23-7 with Port thankful that Burnsides kickers were off the mark.
Whatever Port Head Coach Jeff Bruce said at the break, certainly made his troops get stuck in after half time. Fly Half Scott Dalgleish was quick to unleash 'Big Willy' Uili Uili who's barnstorming run from 10 metres out to score would have only been stopped by several brick walls and with replacement Inosi flexing some serious muscle for Port in contact the team started to lift further with renewed enthusiasm. Burnside started to fault with increased penalties creeping into their game and a scrum that was starting to buckle without the 'human rock' Tom Hankey. At times decision making from the Burnside backline just needed Benny Hill music to set the mood.
The crowd were sparked into life when Scott Dalgleish capitalised on a 60 metre intercept to get the margin within 2 points. With the introduction of Chris Walton the Burnside pack settled and started to go back to some better structured play. This held Port Adelaide at bay and when Burnside showed some great mauling off a lineout to score a desperately needed try the game looked signed sealed and delivered for Burnside.
Marc Pilla, Ben Fiers and Chris Gilmore were outstanding for Burnside whilst Scott Dalgleish, Simon Olliffe and Aaron Cotton battled hard for Port Adelaide. Both teams will need to display complete 80 minute efforts in the coming weeks to challenge front runners Old Collegians.
 Other Matches:
Old Collegians 59 def Southern Suburbs 17
Onkaparinga 36 def Brighton 18
Woodville Bye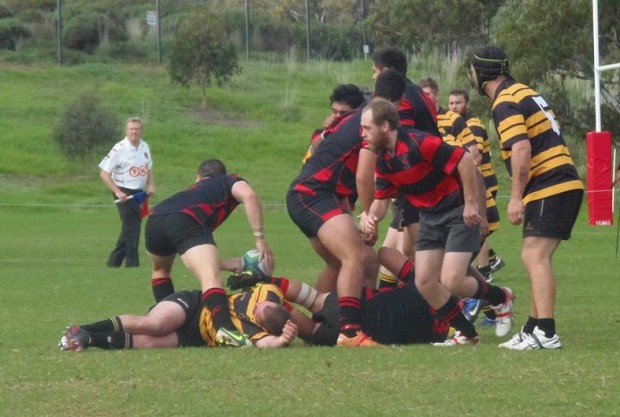 Unfortunately I couldn't attend the other games this week, but a few dot points from what I've heard;
Old Colls continue to roll, as they remain undefeated.
Old Colls fullback Will Sadler has a huge game, nabbing 36 points himself.
The Onkas/Brighton game was apparently a cracker, with Onkas getting some key players back and turning in a pretty nice performance.
Onkas will be pleased with the ongoing input of former Brighton Head Coach Barry Cooper, as they continue to improve.
The finals race is getting pretty close, especially for those last two spots.
Four or five teams are in the hunt still, with only five points separating 3rd and 6th place.
Some big games on next week, stay tuned.
Second Grade
Burnside 59 def Port Adelaide 7
Onkaparinga 39 def Brighton 15
Woodville 34 def Elizabeth 13
Adelaide University 13 def Old Collegians 10
Women's Premier Grade
Southern Suburbs 41 def Woodville 7
Onkaparinga 62 def Burnside 3
Old Collegians Bye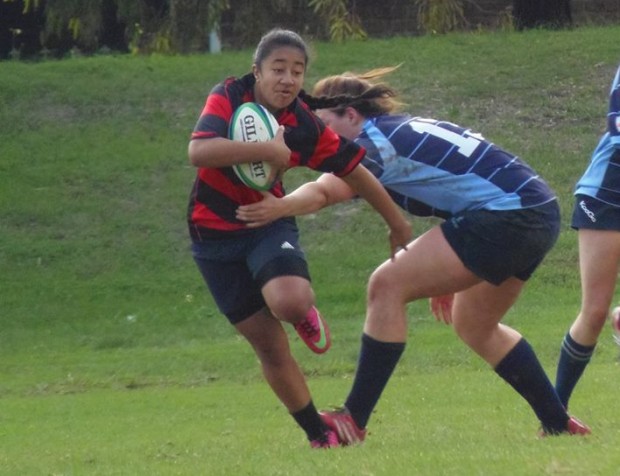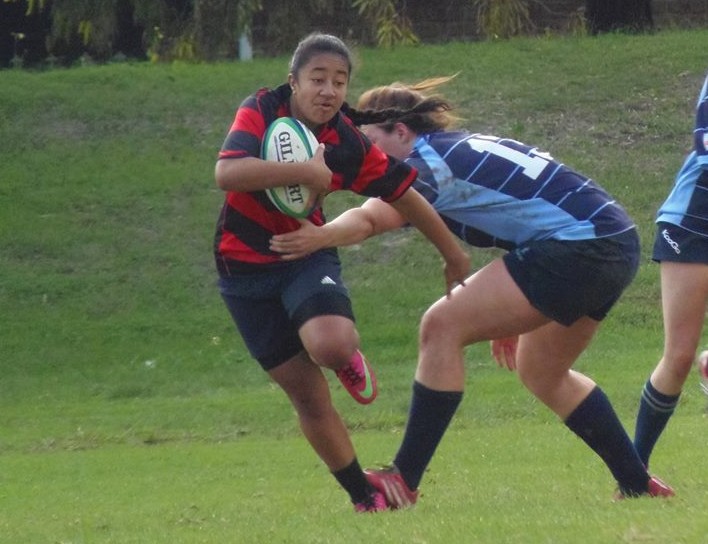 Third Grade
Brighton 26 def Onkaparinga 23
Barossa 32 def Adelaide University10
Burnside 72 def North Torrens 5
Old Collegians 40 def Southern Suburbs 22
Fourth Grade
Port Adelaide/North Torrens 29 def Burnside 10
Adelaide University 38 def Elizabeth 26
Onkaparinga 78 def Brighton 12
Old Collegians Bye
Ladder
Coopers Premier Grade
  Team
P
W
D
L
F
A
Df
BP 4t
BP <7p
Pts
Old Collegians
9
9
0
0
439
83
356
8
0
44
Burnside
9
7
0
2
264
196
68
6
1
35
Onkaparinga
8
5
0
3
194
210
-16
4
0
24
Port Adelaide
9
4
0
5
188
226
-38
5
2
23
Brighton
8
4
0
4
188
171
17
4
1
21
Southern Suburbs
9
4
0
5
125
228
-103
3
0
19
Woodville
9
2
0
7
142
246
-104
2
3
13
Barossa
9
0
0
9
0
180
-180
0
0
0

 P=Played   W=Wins   D=Draws   L=Losses   F=Points For   A=Points Against   Df=Points Difference   BP 4t=Four Tries   BP <7p=Close Losses   Pts=Ladder Points

Next Round's Fixtures
Round 10 – 28/06/2014
       Home Team
v
Away Team
Location
Time
Old Collegians
v
Brighton
Tregenza Oval /
3:20pm
Woodville
v
Southern Suburbs
Gleneagles Reserve /
3:20pm
Port Adelaide
v
Onkaparinga
Riverside Oval / 1
3:20pm
Barossa
v
Burnside
TBC
Forfeit – Barossa withdrawn from Comp