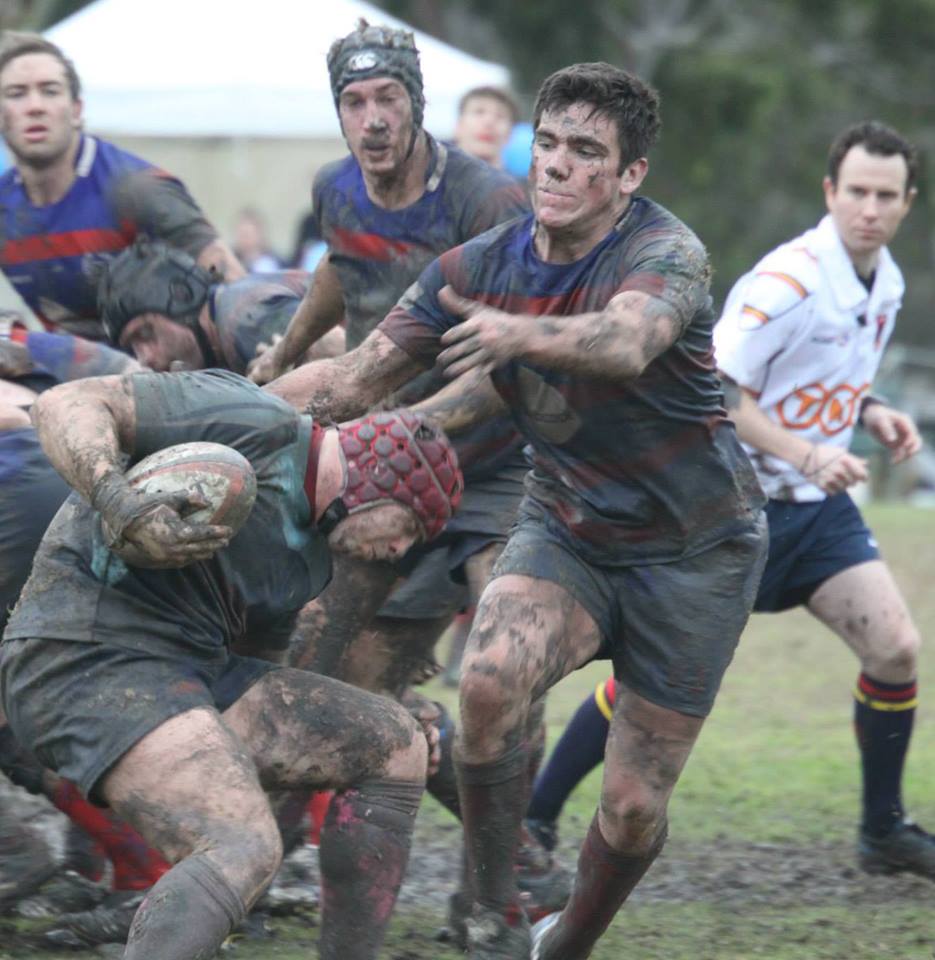 Round 16 of the South Australian Coopers Premier Grade has come and gone with some impressive, if unexpected results. Old Collegians proved why they are the runaway leaders of the competition, Port Adelaide won bragging rights for the year and Brighton bounced back into some impressive form. With finals just around the corner, things are getting interesting.
Not only that, but the National Rugby Championship kicks of this weekend. South Australia is set to host round 3 of the newly formed competition on September 6th at Adelaide Airport Oval, so make sure you're following as 3rd tier rugby comes to SA.
Round 16 – 16/08/2014 
Matches:
Old Collegians 41 def Burnside 17
It was a battle of th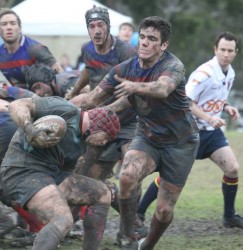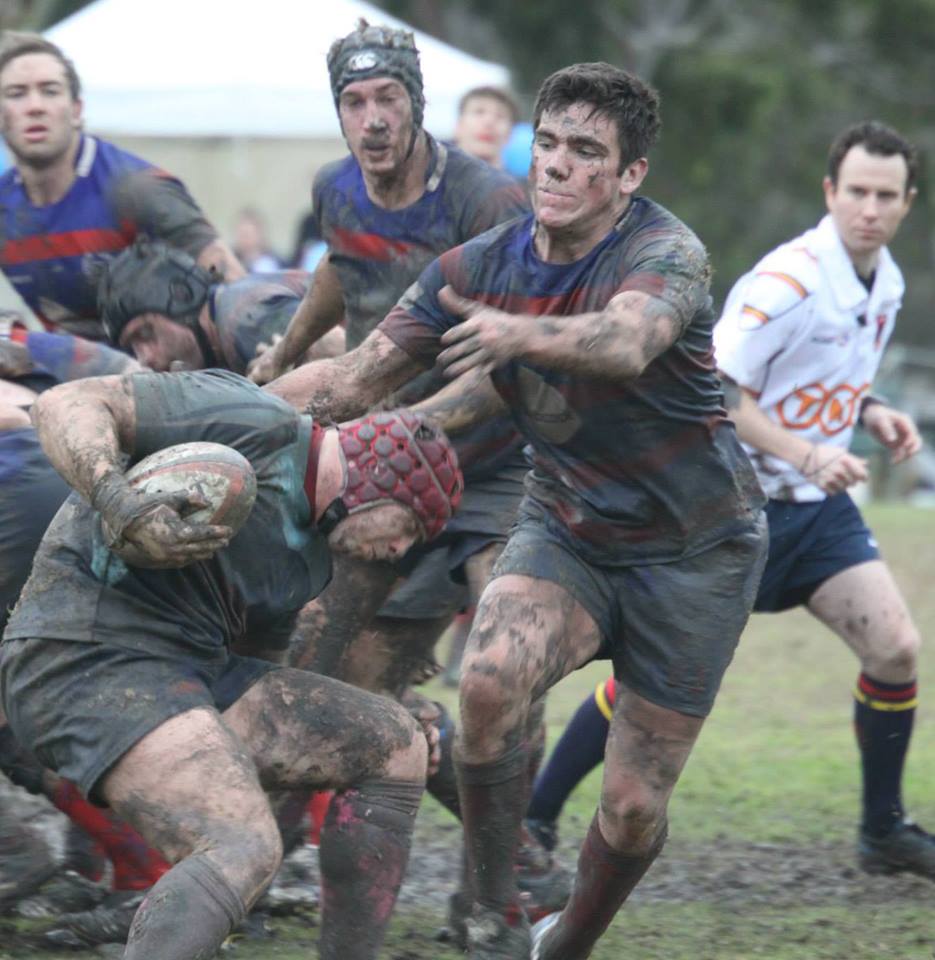 e elite here, as runaway competition leaders Old Collegians travelled to Burnside to continue the rivalry. Unfortunately for spectators and Burnside alike, the game wasn't able to live up to the hype, with the boys from Old Collegians proving why they are top of the table.
It was the early forward dominance of Old Colls that set the tone here, as countless rucks and mauls were run safely and efficiently. The scrum was solid, and the lineouts dominant as the piggies set up some great platforms for their backs. George Bretag-Norris and Henry Nutt were big up front, with the ever-consistent Gary Mann assisting greatly.
For Burnside, the effort was there but the skills were lacking. Faced with the precise execution of the College system, the defence wasn't able to keep up. Dan Hartman and Nigel Lam Sam had solid games, but were lacking in support.
Will Sadler continued his dominant form, running in two tries and three conversions from fullback for Old Colls. Again the majority of the damage was done out wide, with centre Delano Leen and wing Chris Bartlett also crossing. Front Rowers Henry Nutt and Riady Perdana, and flanker Jon Collins rounded out the try scorers on a dominant Old Collegians day.
With this victory, Collegians have secured their place as favorites to take out the competition. Anything less will now truly be a disappointment. With that said, the road through the finals is a tough one, and with a target on their back they will have to rise to the challenge of some very strong teams.
For Burnside, this match was a great opportunity to test themselves against the best, and to discover the areas they must improve on heading into finals. Cohesion, handling errors, composure under continued pressure and patience should be some keys points to focus in the coming weeks.
Port Adelaide 30 def Woodville 24
Never mind the fact that it was a dead rubber down at Woodville for this one, neither team were going to put in anything less than 100% to beat their close rivals. With only 2 rounds to go and neither team with a chance of competing in the finals, this game was played for pure pride and bragging rights.
As you could ex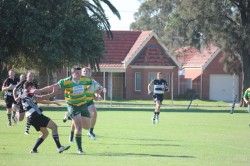 pect it was a punishingly physical game, contested fiercely to the close with both teams playing strong, running rugby in an entertaining affair.
Woodville looked good early, playing close to the ruck in the opening half as they attempted to barrel through the Port Adelaide lines. After losing the majority of their backline in the past few weeks, this approach was mostly expected, and Port came ready with some strong ruck defense and counter-rucking.
Timmy Mattin was immense for Port Adelaide here, his ball running, leadership and tackling set the tone of the day. He was well supported by the tackling and passing of scrum half Brian Ridley,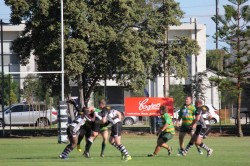 who was constantly seen grappling larger players to the ground.
4 converted tries apiece by the close of play highlighted the intensity and competiveness of the game. In the end it was the superior kicking and discipline of Port Adelaide that gave them the victory. Woodville's inability to remain disciplined under pressure again came back to bite them here, as Port No10 Jospeh Sutheran calmly converted two penalties for the final margin, finishing with 14 individual points.
For Woodville, Shane Hunt attempted to lead his players to victory, running strong lines and laying some impressive tackles, but was ultimately left unsupported. Second Row Brando Pericic and replacement No10 Lestyn Young-Roberts also had strong games.
Brighton 36 def Onkaparinga 15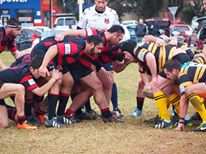 Southern Suburbs (bye)
Second Grade
Brighton 22 def Onkaparinga 17
Old Collegians 12 def Burnside 7
Woodville 38 def Port Adelaide 10
Adelaide University 36 def Elizabeth 10
Women's Premier Grade
Old Collegians 45 def Burnside 27
Southern Suburbs 31 def Onkaparinga 17
Woodville (bye)
Third Grade
Onkaparinga 34 def Brighton 24
Old Collegians 65 def Burnside 7
North Torrens 39 def Adelaide University 12
Southern Suburbs def Barossa Rams 10
Fourth Grade
Adelaide University 35 def Port Adelaide 19
Onkaparinga 20 def Brighton 0 (forfeit)
Old Collegians 20 def Burnside 0 (forfeit)
Elizabeth (bye)
Coopers Premier Grade Ladder
  Team
P
W
D
L
F
A
Df
BP 4t
BP <7p
Pts
Old Collegians
16
15
0
1
736
168
568
15
1
76
Burnside
16
11
0
5
441
311
130
10
2
56
Onkaparinga
16
11
1
4
419
332
87
9
0
55
Brighton
16
10
0
6
447
329
118
10
2
52
Port Adelaide
16
8
0
8
332
390
-58
9
2
43
Southern Suburbs
16
5
0
11
188
456
-268
5
1
26
Woodville
16
3
1
12
276
533
-257
5
4
23
Barossa
16
0
0
16
0
320
-320
0
0
0

 P=Played   W=Wins   D=Draws   L=Losses   F=Points For   A=Points Against   Df=Points Difference   BP 4t=Four Tries   BP <7p=Close Losses   Pts=Ladder Points
Next Round:  Round 17 – 23/08/2014
Home Team
v
Away Team
Location
Time
Southern Suburbs
v
Brighton
Bailey Reserve / 1
3:20pm
Old Collegians
v
Onkaparinga
Tregenza Oval /
3:20pm
Woodville
v
Burnside
Gleneagles Reserve /
3:20pm
Port Adelaide
v
Barossa
TBC
Forfeit – Barossa withdrawn from Comp
*Apologies for the old photos this week, had trouble sourcing some of the games.