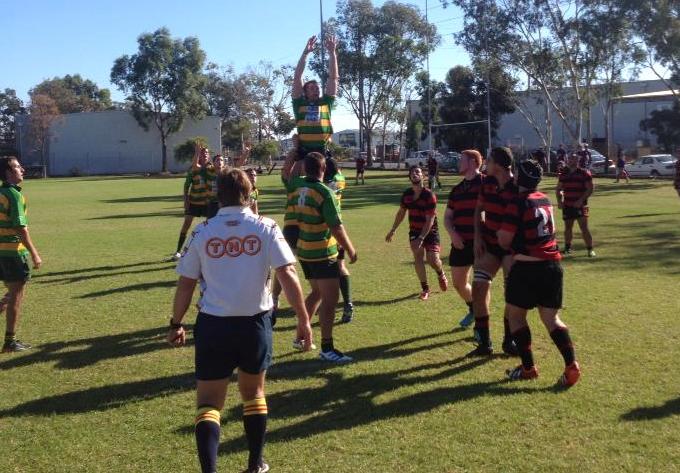 South Australian Rugby Union is finally underway with two rounds of Bartercard Cup pre-season action already being played.
We've got all the scores, big hits, injuries and any other information you need for your weekly SA Rugby fix right here. Let's kick off with some round 1 action: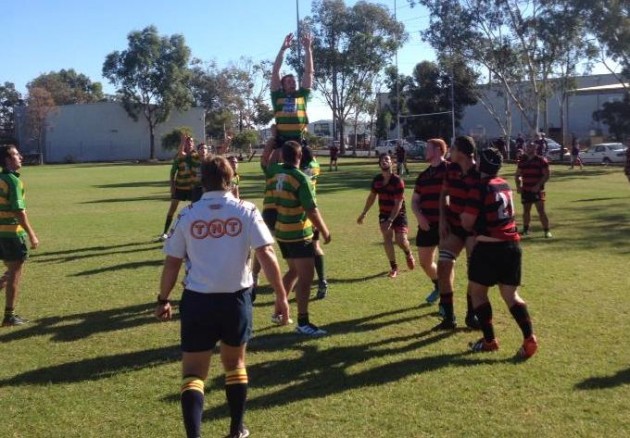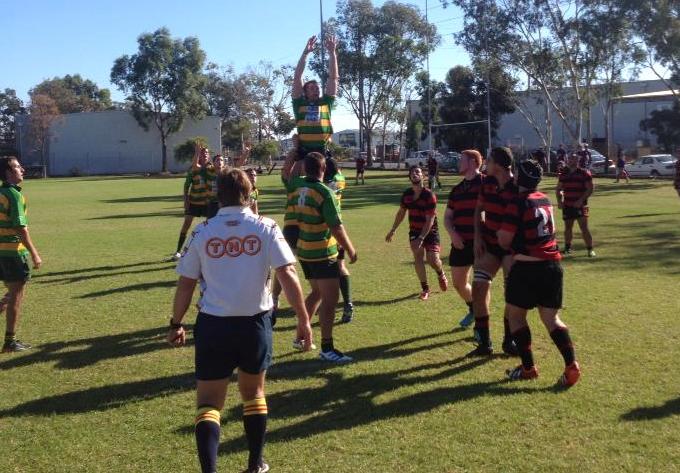 Bartercard Cup Round 1 (29/03/14):
Match of the Round: Brighton vs Port Adelaide
Round one of pre-season premier grade action kicked off with an absolute beauty of a game. It was a vastly improved Port Adelaide outfit tackling the returning champions Brighton down at North Torrens Rugby Club.
With a full day of awesome rugby leading up to this one, featuring games from junior grades right up to the Premiers, there was a festival like atmosphere to the crowd. The two sides didn't disappoint, with a tense, nail-biting game providing many nervous moments and a whole lot of excitement.
In the end it was Brighton who triumphed, with a last minute try sealing a gutsy 12-0 victory over a resilient Port Adelaide team.  Despite holding Port scoreless, there were number of very nervous moments, with Port constantly pounding Brighton's line. Nevertheless, strong defence won out in this one as Brighton kicked off their pre-season with a nice win.
The Scores:
Premier Grade
Brighton 12 defeated Port Adelaide 0
Burnside 64 defeated Barossa 0
Onkaparinga 33 defeated Woodville 7
Old Collegians 30 defeated Southern Suburbs 0
Premier Reserves
Adelaide University 16 defeated Elizabeth 10
Burnside 24 defeated Old Collegians 21
Onkaparinga 34 defeated North Torrens 0
Bartercard Cup Round 2 (05/04/14):
Match of the Round: Burnside vs Brighton
This week's match of the round was an absolute thriller. Burnside and Brighton fought it out at the spectacular looking, newly developed Adelaide Airport Oval in front of a bumper crowd on a gorgeous Saturday afternoon. And boy was it a close one.
In what was a very physical game, Burnside pulled away to an early lead with two first half tries. But it wasn't long before Brighton, fielding a mix of Premier and Reserve players, hit back in a big way. A credit to their resilience, they stormed back into it to take the lead with time winding down in the final few minutes. From there it was a to and fro kind of game, with neither side going to lie down.
With the buzzer sounded, Burnside had a penalty too far out to kick. They ran it, and with a number of excellent, well-disciplined sets they marched into Brighton's twenty-two. From there Brighton's D held strong, until the persistent pressure finally became too much. On the end of a beautiful sequence in which Burnside stretched the defence to breaking point, Former under 20s SA prop turned 5/8 Andrew Hamilton crossed out wide to seal a memorable win for Burnside.
So it was a win by the smallest of margins. With a final score of 20 – 19, it's apparent this will be a matchup to keep your eye on throughout the season.
The Scores:
Premier Grade
Woodville 38 defeated Southern Suburbs 14
Port Adelaide 69 defeated Barossa 3
Burnside 20 defeated Brighton 19
Old Collegians 29 defeated Onkaparinga 7
Premier Reserves:
Burnside 12 defeated Adelaide University 8
Old Collegians 12 defeated Onkaparinga 10
Elizabeth 43 defeated North Torrens 0
So that's it for now, but stay tuned for a preview of the Bartercard Cup finals later on this week.