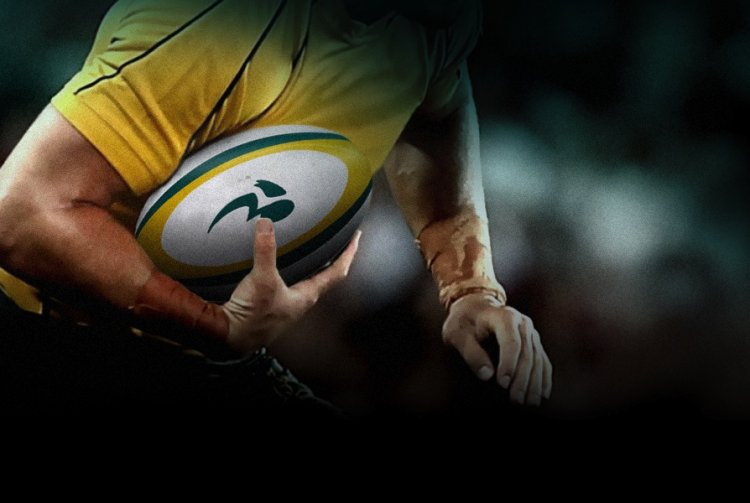 The Sunday Hangover
by Sportsfreak G&G comments in green
While all focus has been on Saturday's quarter-finals featuring all 4 semi-finalists from last time around, there is another side of the draw. And they all play on Sunday. Sportsfreak looks forward to the matches which form the prelude to next weekend's South Africa vs. Argentina semi-final.
South Efrika vs. Fiji
We all know what we want to happen here, but unfortunately we all know what will happen. Fiji were great against Wales last weekend, and Wales played their part too, but it is hard seeing them make the required step up this week.
South Africa will be too fit, too experienced, too professional to allow such a romantic upset. Wales, a weaker side to start with, are not used to the hard-running, hard-tackling approach of Fiji. South African players get a taste of it during the Super 14 and Tri-nations, and they've just come off games against Samoa and Tonga.
Once again, the difference between the Rupert-Murdoch teams and the semi-professional ones is exposed. Fiji withstood the Welsh come-back largely due to the cool head and accurate goal-kicking of the enormously under-rated Nicky Little. But Little got injured at the end of that match; his absence will be keenly felt on Sunday. By rights, Fiji would be able to call on the undoubted skills of Nacewa, but he could not afford to break his NPC contract to attend this event. The technical term for this is indentured labour. Bloody ridiculous. Without the kicker the Fijians are stuffed.
So what do Fiji have going for them? They'll be hoping for South African complacency (surely not?), and they can rely on the full backing of the crowd and the Marseille Velodrome; this has to be one of the world's great stadiums, of one of the greatest names. And they'll take inspiration from how the Springboks clearly felt uncomfortable with Tonga; from both the physical side, and when Tonga started throwing it around. The key will be getting it to their wingers, regardless of field position. They'll need to execute this well though; because we all know how much South Africa love their intercept tries.
And they are not short on motivation. Jaque Fourie has got the wagons to circle and given the rugby world a timely reminder of why the Springboks are so despised. He's been quoted as saying that Fiji don't deserve the Springboks' respect, and they're not about to receive it on Sunday. "For me personally, I don't think we should show them any respect", which is Afrikaner for "Can someone please try and take my head off this weekend."
Sportsfreak says South Africa by 29
Maybe by not quite so much but have to agree. The meat-eaters have a bloody cushy ride
Argentina vs. Scotland
Psst; anyone want a spare ticket? This match sold out as soon as tickets went on sale. The biggest ground in the country was ready to host France in this Quarter-final romp; not quite the windfall some touts may have been budgeting on. As we know, Argentina disposed of the hosts on opening day and have earned this, the easiest of quarter-finals.
And unlike Fiji, they are not in the quarter-finals as a result of one decent performance, this is a class side. And it's built around the best inside back combination at the tournament; Pichot and Hernandez have been simply outstanding throughout. It was their kicking and probing that wrecked France, and they've been clinical ever since.
Brian O'Driscoll, reaching new depths even by his standards, can piss and moan all he likes about not being "let into" last weekend's match (that's the game you lost 30-15 Brian – amen, have been planning to write something about this) but all Argentina did was play solid 6-Nations rugby at a far higher standard that we've seen from the 6 Nations themselves. They even got their drop-goals over. Expect their superior class all over the park to get them through here.
Sportsfreak has watched Scotland carefully throughout pool-play and has the following positive observations to make…
Sportsfreak says Argentina by 18
Fair points, but could Scotland manage to out-scrap the Argies? It's their only hope.
Observant readers will note that number is divisible by 3