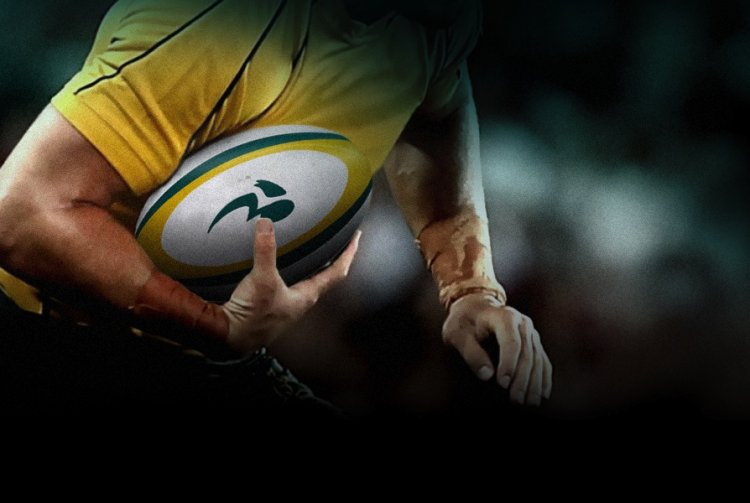 Springboks – 36
Arse-clowns (England) – 0
This was a rugby version of a public butt-rape. Today, England's status as a second tier rugby nation was well and truly cemented as they were smashed in every facet of the game and slumped to their biggest ever Rugby World Cup loss. On the basis of this performance, the upcoming Samoa match is going to be very interesting indeed.
It's difficult to know where to start really. In the forwards, the tight 5 bumbled at every key point and the back row was invisible – it was a complete turnover fest – regardless of who came off the bench. As for the backs, well what can you say. Absolute jokers. Every painful trait of England back play was on show – slow, ponderous ball, an inability to fix a tackler, and not one idea in attack.
The only guy who can look himself in the mirror tomorrow is Jason Robinson who showed some vintage counter-attacking, but left the field with a buggered hammy. Even worse, Noone went down 3 minutes before time with a cactus knee.
As for the yaapies, well they never really broke stride, playing well within themselves and choosing to 'kick for poles' just to stick stick a needle in when they felt like it. What was remarkable about their performance though was one of the most amazing games I've ever seen from a number 9. Fourie Du Preez was fantastic; the vision, the pace the kicking. The try he created for Pietersen was pure class.
And don't forget, the Poms put 60 points on Wales only a month ago. No pressure boys.
For South Africa:
Tries: Smith, Pietersen 2
Cons: Montgomery 3
Pens: Steyn, Montgomery 3
For England: Diddly squat
England: 15 Jason Robinson, 14 Josh Lewsey, 13 Jamie Noon, 12 Andy Farrell, 11 Paul Sackey, 10 Mike Catt, 9 Shaun Perry, 8 Nick Easter, 7 Tom Rees, 6 Martin Corry (captain), 5 Ben Kay, 4 Simon Shaw, 3 Matt Stevens, 2 Mark Regan, 1 Andrew Sheridan.
Replacements: 16 George Chuter, 17 Perry Freshwater, 18 Steve Borthwick, 19 Lewis Moody, 20 Andy Gomarsall, 21 Peter Richards, 22 Mathew Tait.
South Africa: 15 Percy Montgomery, 14 JP Pietersen, 13 Jaque Fourie, 12 François Steyn, 11 Bryan Habana, 10 Butch James, 9 Fourie du Preez, 8 Danie Rossouw, 7 Juan Smith, 6 Wikus van Heerden, 5 Victor Matfield, 4 Bakkies Botha, 3 Brendon Botha, 2 John Smit (captain), 1 Os du Randt.
Replacements: 16 Bismarck du Plessis, 17 CJ van der Linde, 18 Johann Muller, 19 Bob Skinstad, 20 Ruan Pienaar, 21 André Pretorius, 22 Wynand Olivier.
Referee: Joël Jutge
Touch judges: Kelvin Deaker, Carlo Damasco
Television match official: Simon McDowell
Assessor: Ian Scotney