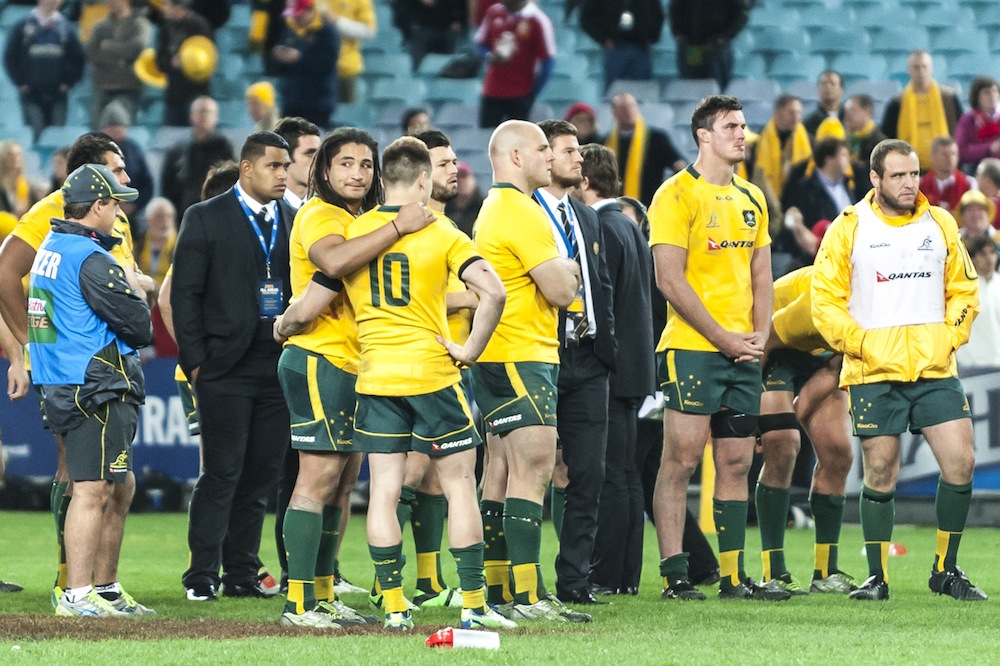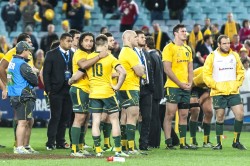 Over the coming hours the Wallabies coaching positions will see dramatic change, and it will no doubt spawn countless discussions over who should take the national team forward. Before that happens, there is a standout lesson that has to be learned from this Lions series. With a 41-16 scoreline and the modern cult of personality, there's a very good chance it won't be.
The simple lesson is this:
Don't sell Aussie rugby short by sacrificing excellence for X-factor.
On the back of a yet another series loss and a shellacking this might not seem so obvious, but the evidence is there.
In the first two Tests the Wallabies were within a kick of what the best of the home nations had to offer. Having ridden a yellow card and fatal scrum implosion through the first half of the third, they were at one stage only 16-19 down. These performances were built on guts, graft and pleasingly of late, more than a bit of guile.
The well trodden Aussie path is to lambast the forwards, but in this series they were the reason the Wallabies were in with more than a shot on Saturday night, even with a meltdown at tighthead.
The unfortunate state of affairs was that this stepping up to the plate from the pack was all sacrificed at the altar of X-Factor, in two ways.
First was the performance of O'Connor and Beale in their roles throughout the series. Neither player was equipped to deliver what was required for such an immense challenge – O'Connor because he is not able to orchestrate others around him, and Beale because of the lack of form, game time and mental fragility he is currently laden with. Perhaps because of this, both players seemed to get into a spiral of thinking they must deliver magic on their own, rather than as part of a team.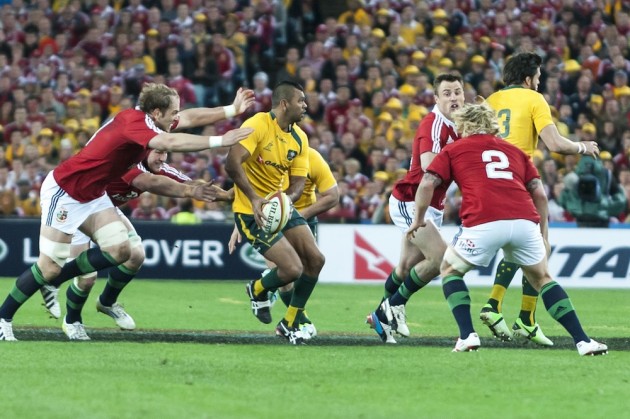 This brings us to the second, and perhaps even greater sacrifice that was made to X-Factor – that of the team. In a professional era of personal brands and performance metrics,  just how important that sense of team is can be misplaced. But without it, 16-19 can go to 16-41 in the blink of an eye.
Very early in Deans' reign the confidence that this sense of team for the Wallabies would be good enough was lost. Youthful X-Factor won out in every decision and the rot of wilful blindness set in. As any parent will tell you, once you set precedents by making exceptions, you're stuffed.
And so it got to the point where in the lead-up week to the most important Test of Deans' tenure, the two X-Factor players on whom he had staked so much decided it was OK to be out scoffing onion rings at 4am. Imagine how that made the rest of the squad – professionals whose futures and and those of their families rode on this team performing – feel.
What does different look like? Well first it's having the same standards for all team members. No ifs, no buts. No player  is 'too big to fail'.
It's also having respect for the traditional skills of rugby that freak brilliance cannot overcome. The mantra of  – 'they're so good they just have to be on the park no matter where' – is patently not true (and leads you to a point where you have no idea who is actually your best choice in any one position).
Take man-of-the-series Leigh Halfpenny as an example.  Outstanding for his kicking on tour, Halfpenny bordered on 90 per cent accuracy in Australia. His 2012/2013 year was 'only' 78 per cent – the difference between the two created by nothing other than hard work in between. The Welshman's positional  play at fullbackwas almost flawless, his kick return, decision making and execution ruthless. No 'X-factor', just excellence.
Try comparing Beale and O'Connor to him in any or all of those departments. It's not pretty. Did you also have a faint flutter of relief when Jesse Mogg starting playing at the back on Saturday, because he could actually fulfil the role, even in his first Test? Me too.
To prove the same point in reverse – two of the best anti X-factor selection decisions were made by fate in the lead up to this series, rather than by Deans. Since 2011 the Wallaby line-out has been cruelled by the fact that for all his gifts, Tatafu Polota-Nau cannot throw and Sitaleki Timani cannot leave the ground. Finally we had parity in this vital department, aided by long overdue selection of Ben Mowen – another of those Deans oversights that few could fathom.The Brumbies Captain arguably put himself in the frame as Wallaby forward of the series and came out favourably against some of the best backrowers on the planet.
This year two Australian teams will compete in the finals of Super Rugby, having had an excellent season against their rivals across the ditch. The Waratahs have bounced back from a basket case and the Rebels have either beaten or scared some excellent teams – notably without their X-Factor stars.
It is time for Australian rugby to have the confidence to pay the players and the game the respect they deserve.