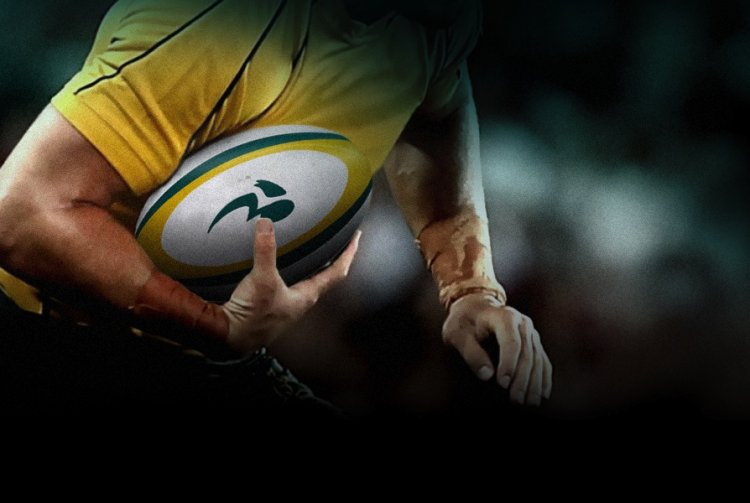 Today the Springboks showed both their pedigree and the amount of preparation they've put in for this world cup. As usual, Scotland put in a great first twenty minutes, chasing anything that moved and chancing their arms with a running game plan. Having weathered this storm however, the boks picked up the pace to a level that the Scots simply couldn't live with, blasting 3 tries in the space of 5 minutes and taking the score from 3-3, to 3-24.
The last point was actually scored in the 51st minute, and from there the South Africans cycled through their replacements and simply kept the game in check.
Potentially (and very much arguably) an interesting outcome of the game, was as a first yardstick between the northern and southern hemispheres. Scotland managed to overpower the fancied Irish last week, this week they were playing in a different league. South Africa played at pace all over the park, from van der Linde to du Preez to Habana. Their line out picked apart the usually solid Scottish, and the skills and of players like Steyn (no drop goals today) and Berger were of a different class.
For Scotland, they are looking a tougher proposition in the forwards than of recent years bit today it didn't pay off. Rory Lamont at 15 impressed, but it was really a solo effort. Patterson at 10 is a big mistake. He doesn't know how to boss a game from there and let through the soft Habana try, which was a simple run off the number 8 at scrum time.
So, South Africa looking sharp (especially in the school boy blazers – what's up with that) but you would expect that with an Aussie coaching them wouldn't you….;)
THE SCORERS
For Scotland:
Pen: Paterson
For South Africa:
Tries: Habana, Fourie, Du Preez
Cons: Montgomery 3
Pens: Montgomery 2
THE TEAMS
Scotland: 15 Rory Lamont, 14 Nikki Walker, 13 Rob Dewey, 12 Andrew Henderson, 11 Simon Webster, 10 Chris Paterson, 9 Mike Blair, 8 David Callam, 7 Kelly Brown, 6 Jason White (captain), 5 James Hamilton, 4 Nathan Hines, 3 Euan Murray, 2 Ross Ford, 1 Gavin Kerr.
Replacements: 16 Fergus Thomson, 17 Allan Jacobsen, 18 Scott Murray, 19 Allister Hogg, 20 Rory Lawson, 21 Dan Parks, 22 Hugo Southwell.
South Africa: 15 Percy Montgomery, 14 JP Pietersen, 13 Jaque Fourie, 12 François Steyn, 11 Bryan Habana, 10 Butch James, 9 Fourie du Preez, 8 Danie Rossouw, 7 Juan Smith, 6 Schalk Burger, 5 Victor Matfield (captain), 4 Bakkies Botha, 3 CJ van der Linde, 2 Gary Botha, 1 Os du Randt.
Replacements: 16 Bismarck du Plessis, 17 BJ Botha, 18 Albert van den Berg, 19 Wikus van Heerden, 20 Ruan Pienaar, 21 André Pretorius, 22 Ashwin Willemse.
Referee: Christophe Berdos (France)
Touch judges: Rob Debney (England), Roy Maybank (England)
Television match official: George Clancy (Ireland)