The announcement of the Queensland Schoolboys teams (1 & 2) this week raised some eye-brows and questions.  Other than five players from St Joseph's College, Gregory Terrace, there were no GPS Schools representatives at all.
Let's put that in perspective. The GPS Rugby Competition is considered the leading schoolboy rugby program in Queensland, arguably Australia, and has produced Wallabies (and other internationals) for decades.
Even now, across Super Rugby, you'll find a glut of talent that has come through the system.  The Rebels have the likes of Will Genia, Quade Cooper, Matt Toomua, Campbell Magnay, Semisi Tupou and Trevor Leota. The Brumbies have James Slipper, Darcy Swain, Len Ikitau, Noah Loloesio, Tom Banks and David Pocock.  The Waratahs have Rob Simmons, Shambeckler Vui, Karmichael Hunt, Patrick Tafa and Mack Mason.
The Reds obviously have plenty.
In fact if you look at the Queensland Schoolboys teams selected from 2014-2018, then 179 representatives came from the GPS system.  Which is about 78% of the 230 kids selected.
This year there are 5 of 46 selected.  All from one school.
So something is 'up'. Before people get too excited about a seismic shift in player development in the Queensland schools system, let's find the true reason.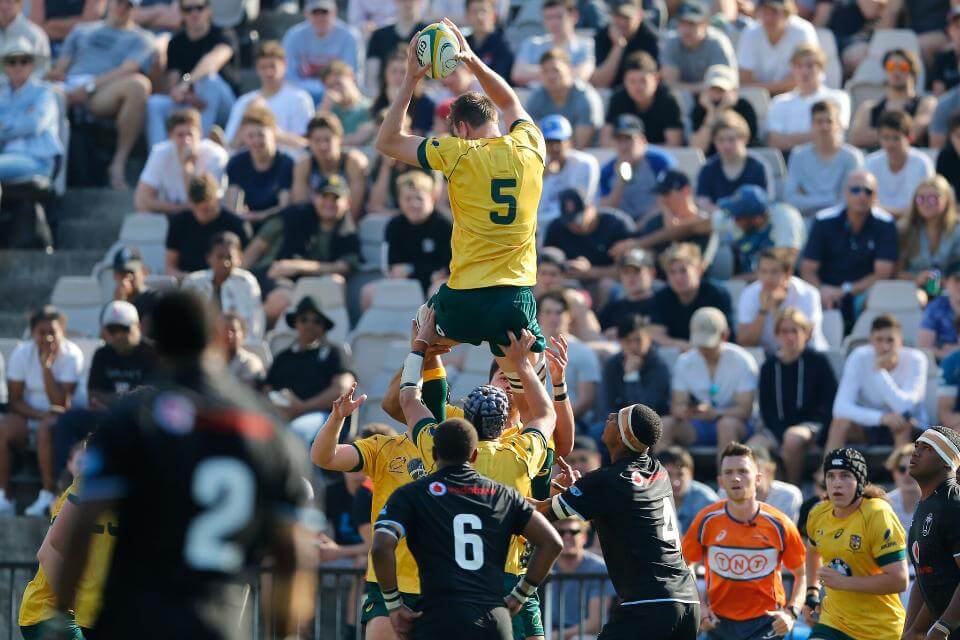 For that we can refer to a letter from the relatively new President of the Australian Schools Rugby Union (ASRU), Tim Cleary, which he sent to "all schools" early last month. The letter's intent was to provide clarity on the Australian Schoolboys structure for 2019.
In relation to the national team, from Cleary's letter:
"The Team will be presented and managed jointly so as to retain the benefits that teachers can bring, but also to obtain the benefits that Rugby Australia and its staff can also contribute.
The Team will retain its current name to continue the long and successful fifty year history of the Australian Schoolboys Teams.  This will allow players of appropriate ability who are still Under 18 but not in school to be selected. The Australian Schools and U18 team has a Rugby Australia appointed Coach as well as Australian Schools Rugby Union appointed Assistant Coaches and Managers."
The first piece of change we saw come to fruition late last year when the Australian Schoolboys team to tour the UK actually toured as the Australian Schoolboys and Under 18 side. It was part of an agreement between Rugby Australia and the ASRU, although it's not clear how much was just RA just asserting its authority in order to streamline the development pathway.
Part of the reasoning behind the change would seem to be RA's desire for a greater control in the development of the players coming through the system. As such they have re-established U18 Academies in Brisbane, Sydney, Canberra, Melbourne and Perth.
Peter Hewat has been named the coach of the national team in 2019 while the new selection policy, of including 18 year old school leavers, seemed to work last year with Carlo Tizzano, Jackson Pugh, Maxwell Douglas and Viliami Lea joining to schoolboys from their respective academy structures.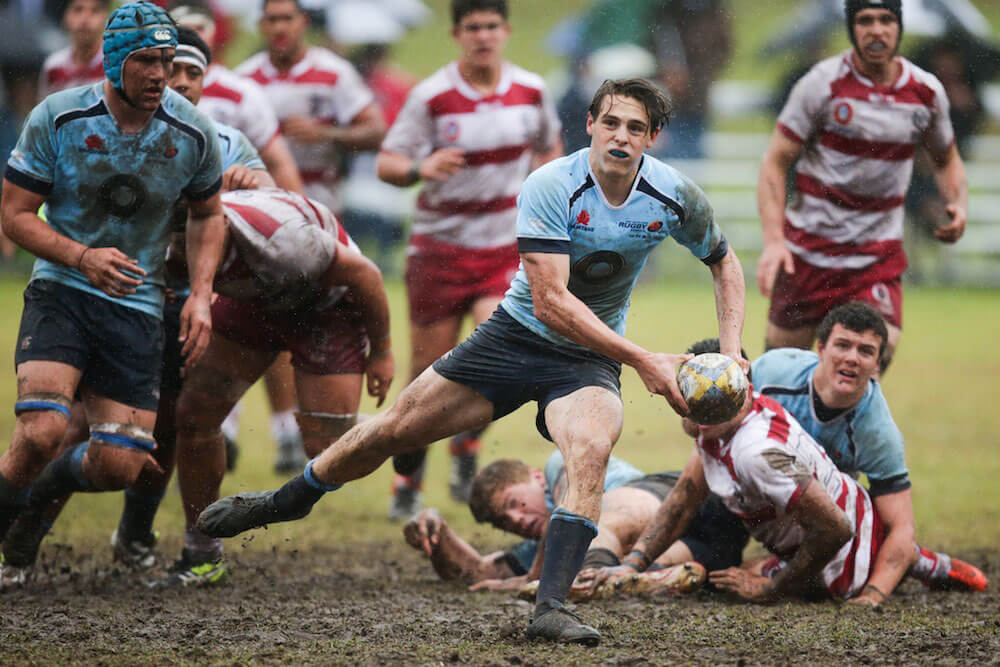 Regular punters may have a excuse for some confusion as there appears to be two national championships (in some iteration) for this age group this year. The various U18 Academies will play each other in a variety of matches as part of a selection process for the Australian Schools and U18 team, which will take on New Zealand in October.
But before that, the traditional Australian Schools National Championships will once again be held in Sydney (Riverview College) from 9 to 13 July. At this tournament various teams (two from NSW, two from QLD, ACT, Victoria, a combined States and a 'Cavalier Barbarians' as a second combined states team) will once again battle each other over multiple days.  At the end an Australian Schools Barbarians side will be selected to take on Samoa Schools on 2 October in Sydney.
The selectors of the Australian Schools and U18 team will also attend and a strong performance here can lead to selection in the State Academies and through the pathway from there.
So it's a little convoluted I guess.  Somewhat confusing with two avenues for selection, which isn't necessarily a bad thing.  The Academy structure is something that has been called on for a while, and has seen some immediate benefit in the signing of numerous young schoolboy stars.  Players we may have lost to league in years gone by.  Theoretically it should allow for a broader capture of players rather than more traditionally through the GPS schools.
Up in Queensland though, however, there has been some sort of mini-boycott. It would seem that all GPS Schools, with the exception of Terrace, plus Ashgrove Marist Brothers from the AIC comp (considered the 2nd best schools competition in Queensland) decided to not allow their players to trial at the Queensland schools selection event last weekend.  Thus none made the state team.
The result is two named Queensland teams with five players from GPS schools, 13 from AIC schools, 17 from various independent private schools and a previously unheard of 11 from various Queensland state schools.
The 11 State School representatives this year is almost double the amount of State School representatives that have been picked over the previous five years (6).  Similarly there are almost as many independent private schools lads playing this year (11) as there have been going back to 2014 (20).
The critics have long targeted rugby's lack of presence in the state school system as a weak point and perhaps a reason (one of many, most likely) for the sports challenges of late. To have 11 state school representing Queensland this year, regardless of the reasons behind it, should be sung to the hills by Queensland Rugby and RA.  I myself was naive enough to not realise that rugby even had a presence at many of these schools. To them to have potential national players come from it, is exciting.
It will be a huge challenge for them, without a doubt, going to Sydney in July.  From all reports NSW will be at full strength with all schools seemingly opting to make their players available. The Queensland team is setting itself up to be one of the true underdogs – like Fatty Vautin's Origin team of 1995 or Bobby Simpson's test team of 1977/78.
Why the Queensland schools have opted to boycott is curious. It is worth noting that the only GPS schools to allow their students to attend the trials is Terrace, whose Head Master currently sits on the QRU Board.  Perhaps he had a greater level of understanding and confidence in the system to support the existing, and new, structures.
There is hope in the ASRU that the Queensland schools will come back to the party next year as the new structure finds its groove.  If it does, then great, but let's hope the opportunity these less-fancied schools and players receive this year is not a simple once-off.