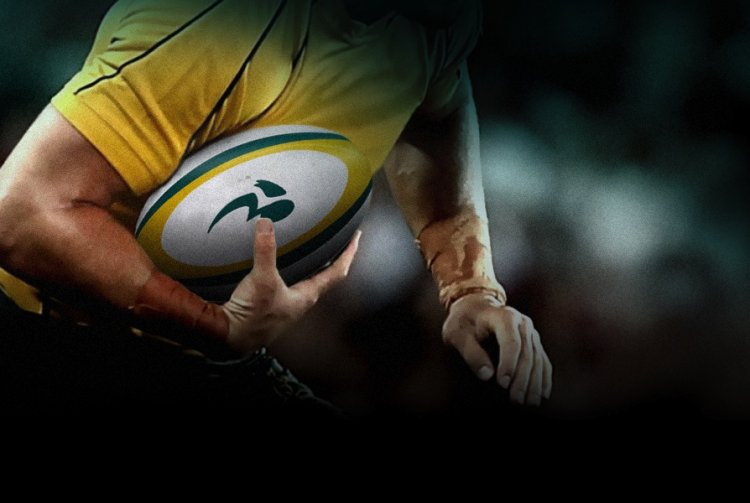 Queensland Reds 40 – Bulldozed 8.
"When the milk turns sour, I ain't the kinda pussy to drink it"

This was a great example of a bunch of blokes simply saying 'I ain't taking this shit anymore' and doing something about it. Off the back of a 16-34 drubbing at home last week, and having lost 92-3 to the Bulls last year, the odds weren't in the Reds favour. But that didn't matter to the likes of Latham, Roe, Cordingly, Horwill and Turinui who decided to stop the rot and record the Reds first 4 try bonus point since 2006.
The signs of intent were there early; Horwill nearly ripping some jaapie's head off in the first maul and then Latho getting binned for use of the boot in a ruck. Perhaps the turning point of the game happened in the 29th minute when Turinui just managed to get enough on J P Nell to stop a Bulls try at 3 all. Three minutes later, the same Morgs pie-man Turinui put Latham into a nice hole and over the Bulls line for the world's best fullback's first try of 2008.
The rest of the first half was an arm wrestle that the home side was slowly got the better of, knocking the Bulls of the ball and out of their stride. The Reds went into the sheds at half-time up 13-3.
Five minutes after the break there was another Reds try; the forwards rumbling impressively with pop passing, and then Latham touching the ball twice in a backline movement to put Hynes over. 20-3.
The new skipper, Vanilla Gregan, said before the match that the Reds would play with more attacking intent and that they did to good effect, until in the 47th minute when a wide pass missed the classic outside backs combo of Van Humphries and Rodzilla to instead gift Du Preez an intercept dot down. 20-8.
But just when you thought the Bulls might have been about to snap back into it, they imploded. First with their 10 Hougaard getting yellowed for the most fuckwitted offside I've seen for a while – he simply walked around the wrong side of a ruck and then grinned like an idiot as he trotted off. Then Habana, who had a shocker of a game, managed to bungle a kick clearance back into in goal for Schifscofske to pounce on and then convert. 27-8
As a sign of the new attitude, the Reds elected for a line-out to go for the bonus point, which they got in style. Cooper chipped the Bulls backline for the ball to bounce up into Turinui's mitts over the line. 35-8 with 5 to go. And just when you though it was all over, the Turinui-Latham combo clicked again, Latho almost clean through, with the deposed captain John Roe fittingly burrowing over for his 5th try of the season so far.
A great win for the Reds which you hope could get their season back on track, just as they head off to the Republic for a tour.
The scorers:
For Reds:
Tries: Latham, Hynes, Schifcofske, Turinui, Roe
Cons: Schifcofske 3
Pens: Schifcofske 3
For Bulls:
Try: Du Preez
Pen: Hougaard
Yellow cards: Latham, stamping (Reds, 18 min); Hougaard, professional foul (Bulls, 49 min)
The teams:
Reds: 15 Chris Latham, 14 Clinton Schifcofske, 13 Morgan Turinui, 12 Charlie Fetoai, 11 Peter Hynes, 10 Quade Cooper, 9 Sam Cordingley (c), 8 Leroy Houston, 7 Poutasi Luafutu, 6 John Roe, 5 James Horwill, 4 Van Humphries, 3 Dayna Edwards, 2 Sean Hardman, 1 Greg Holmes.
Replacements: 16 Stephen Moore, 17 Rodney Blake, 18 Ed O'Donoghue, 19 David Croft, 20 Ben Lucas, 21 Brando Va'aulu, 22 Scott Higginbotham.
Bulls: 15 Morne Steyn, 14 Akona Ndungane, 13 JP Nel, 12 Wynand Olivier, 11 Bryan Habana, 10 Derick Hougaard, 9 Fourie du Preez (c), 8 Pedrie Wannenburg, 7 Wikus van Heerden, 6 Danie Rossouw, 5 Wilhelm Steenkamp, 4 Bakkies Botha, 3 Rayno Gerber, 2 Derick Kuün, 1 Gürthro Steenkamp.
Replacements: 16 James van der Walt, 17 Werner Kruger, 18 Dean Greyling, 19 Deon Stegmann, 20 Heini Adams, 21 Stephan Dippenaar, 22 Dewald Potgieter.
Referee: Steve Walsh (New Zealand)
Touch judges: Chris Pollock (New Zealand), Stephen Hill (Australia)
Television match official: Geoff Acton (Australia)
Assessor: Andrew Cole (Australia).