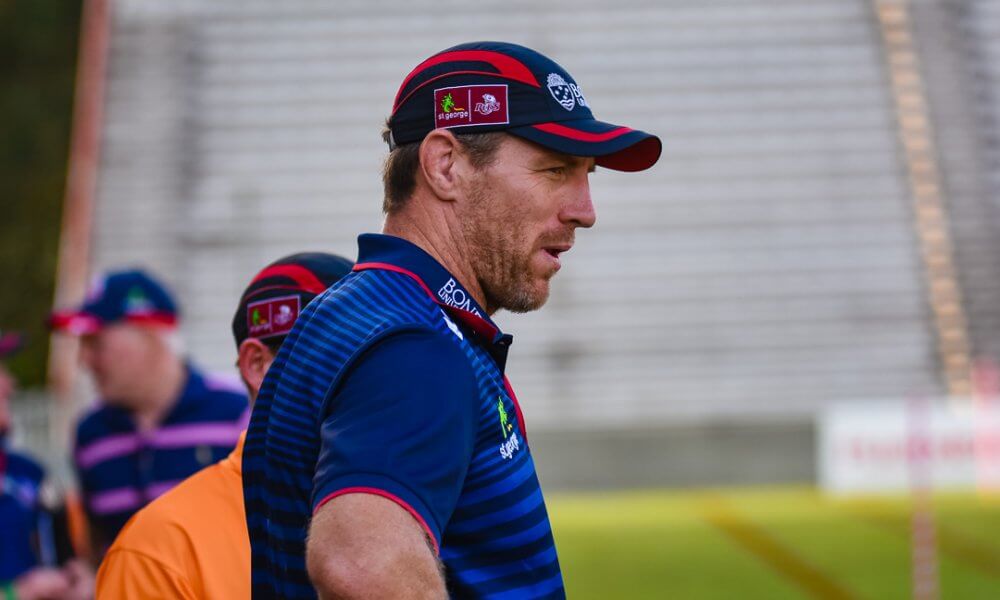 The Reds kicked off their season with an internal trial and the one and only Ben Marczyk (@Ben_Marczyk on twitter) went along and was kind enough to give us his thoughts.
---
Before I get too far into this, I think I need to spell out the framework that I used to look at this game. Firstly I totally understand that it was the first proper game environment for the Reds squad this year, secondly it was an intra-squad game which can be both good and bad, and finally and probably most importantly, I was looking for some spark, any spark that would give the regular punter at home something to look forward to in 2018.
So with that off my chest, let's push on with it
A hardy (read small) crowd converged on an unseasonably cool and wet evening at Ballymore to see the first run out of the Brad Thorn led 2018 Queensland Reds squad. The weather clearly wasn't going to do anyone favours. As the team sheet I saw later confirmed this largely looked like an "A's vs B's" type set up, and we were soon underway. The White team had a number of young players including the 2017 schoolboy sensation Jordan Petaia at 13.
The two @Reds_Rugby teams for the internal trial at Ballymore. Kick off sked for 5:15pm. pic.twitter.com/1JTc7Oncvk

— Sam Phillips (@samphillips06) February 2, 2018
A quiet first ten minutes came and went with neither team doing anything of note. A few probing runs here and there but mostly feeling each other out. At this early stage I became concerned as I really thought both teams would be keen to make a mark and set a tone with some stern defence, but it was all solid without being spectacular.
The White squad (the nominal B's) were definitely holding their own and through a run of errors and silly penalties- a worrying carry over from past years, White had a scrum right on the Red line. It was at this point that the improvement in the scrum work of Taniela Tupou stood out. He led a White front row that decimated James Slippier, Sef Fa'agase and new comer Brandon Paenga-Amosa and led to repeated scrum penalties that perhaps in a competitive game would have led to a penalty try or a yellow card. A dropped ball ended up curtailing the attacking drive.
After 20 odd minutes, it was the turn of Red to get on the attack, again more through sloppy handling and giving away of penalties than any great attacking zeal. It must be said that Red also blew several attacking chances with poor handling, pushing the last pass unnecessarily, or in one alarming case, missing the target by a good metre.  Eventually though, Lukhan Tui offloaded smartly to Kerevi who had only to fall over the line. Tuttle added the conversion and it was 7-0 at halftime.
The second half started much like the first, nothing exciting and a few groan inducing errors by both sides. Eventually Moses Sorovi took advantage of some sustained possession and pressure and dived over out wide and the conversion evened up the score at 7-7. The trickle of subs started at this point and any sort of cohesion was further eroded. On 50 minutes Hamish Stewart had a smart run and evaded a few defenders to put Red up again, and it must be said the Stewart looked composed all night and his boot and calmness should be an asset when the games start for real.
With Red up 14-7 with around 2 minutes left, a determined looking White team again took advantage of sustained possession, and a good series of pick and drives saw Tai Ford get over, with Jake Strachan converting to leave the game knotted up 14 all. A very late Red raid went unrewarded and the whistle blew to end what was a mostly underwhelming game.
Players of Note:
Hamish Stewart– composed, calm and booming boot bodes well for 2018, especially with Ben Lucas and Jono Lance both in the mix and tutoring him.
Lukhan Tui– many of the bone jarring runs we came to see in 2017 were back again. The abrasiveness is a massive asset and like many, still so young.
Adam Korczyk– staked an early claim to the 7 jersey with a solid effort all around, menacing at the breakdown and solid elsewhere.
Taniela Tupou– this is mostly for his scrumming tonight. He seems like such a willing learner that the thing that was his weakness is now becoming his strength.
Overall Thoughts:
While some people may wish to make apologies for the spectacle due to the weather, there was still a lot of cause for concern in my eyes. Many of these were things that in my mind would be at the forefront of what Brad Thorn would be looking for this season.
Discipline– This was a theme last year with the Reds getting more cards than my kids on their birthday but it happened again tonight. Not just the penalties but where they were on the field- a team with a good kicker would have added 12-15 points on both teams.
Ball handling– Yes, it was wet and the first game but again I would be concerned with the ease of which some balls just popped out or careless passes were thrown.
Defensive intensity– The ease of which both teams were able to march down the field when they could control it was alarming, especially given it was played in tight for much of the game.
Anyone who saw this game in the context of the trials played over the ditch earlier in the day would be rightly concerned that while remaining hopeful, 2018 could be another long year for the Queensland Reds and their fanbase.
Scores:
Queensland Red 14 (Samu Kerevi, Hamish Stewart tries; James Tuttle, Isaac Lucas conversions) drew with Queensland White 14 (Moses Sorovi, Tai Ford tries; Nick Jooste, Jake Strachan conversions)