The Queensland Reds have announced their squad for the 2018 Super Rugby season with a number of new faces in both the playing personal as well as the coaching team.
There are no massive big name signings from other teams, with Force signings noticeably absent. An apparent focus on building from within, perhaps due to limited finances but also in recognition of the promise available.  Given their success in the NRC this year, there is a significant representation from the winning Queensland Country team.
In total there are 36 players named, with Queensland Rugby keeping the window open to add more prior to the season's commencement next February.  Let's take a walk through the squad by position:
Props:
Existing Players: Sef Fa'agase, James Slipper, Taniela Tupou, Markus Vanzati
New Signings:
Harry Hoopert – An Aussie Schoolboy rep just two years ago, Hoopert came close to a Super Rugby call up last year under coach Nick Stiles.  Still a teenage but a tough country style of prop.
JP Smith – an experienced 'old head' with plenty of Super Rugby experience with both the Brumbies and Stormers. First immigrated to Brisbane from South Africa before making the move to Canberra in 2014.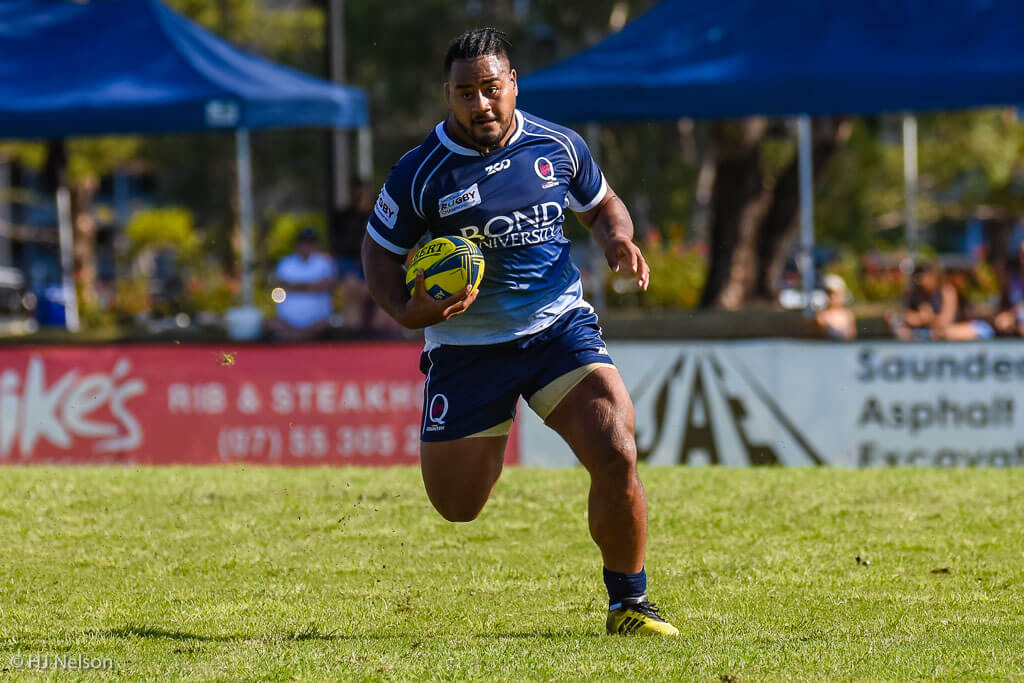 Hookers:
Existing Players: Alex Mafi, Andrew Ready
New Signings:
Brandon Paenga-Amosa – a standout in the last two years of the NRC for the Rams in 2016 and the NSW Country Eagles this season. A no-fuss hooker, he's spent time with both the Tahs and Rebels and will manage a Super Rugby call up if required.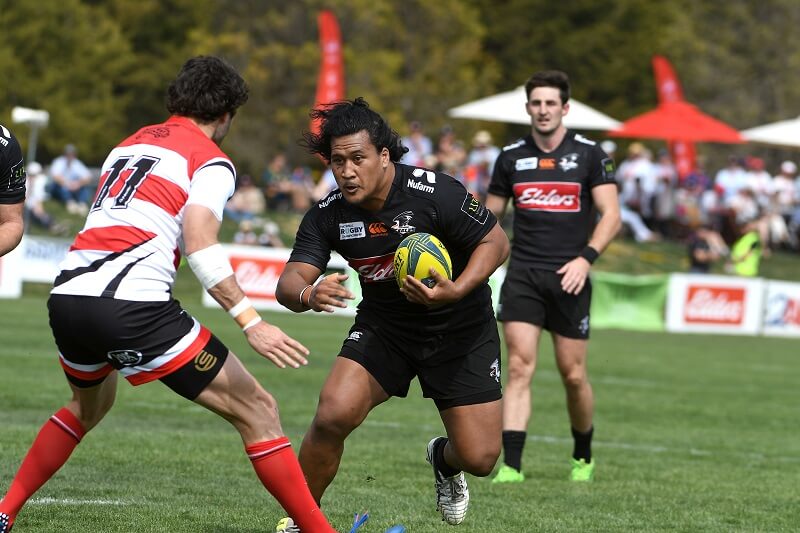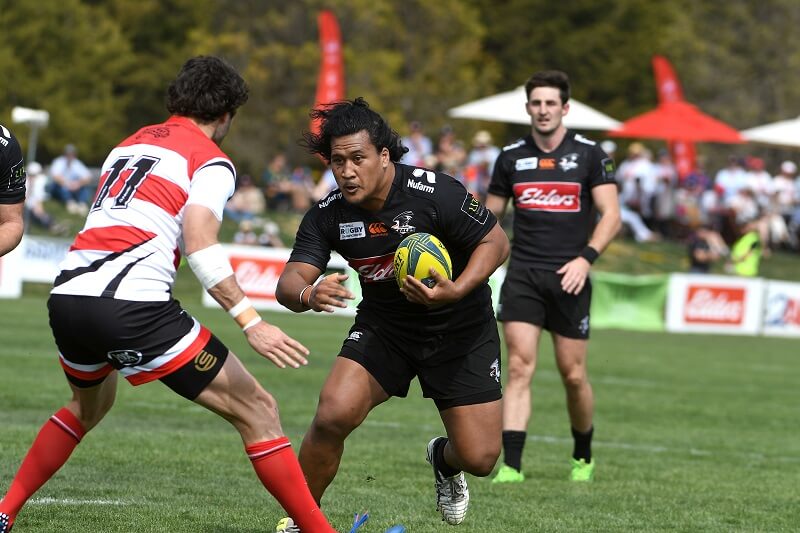 Locks:
Existing Players – Kane Douglas, Izack Rodda, Lukhan Tui
New Signings:
Angus Blythe – A 204cm, 19 year old lock forward with plenty of physicality to his game and a couple of years under the tutelage of Thorn in the Under 20s and NRC.
Harry Hockings – Just as young as Blythe, and a wee bit taller, this North Queensland product has some pretty silky skills for a big man. Could well surpass Douglas as the #3 lock.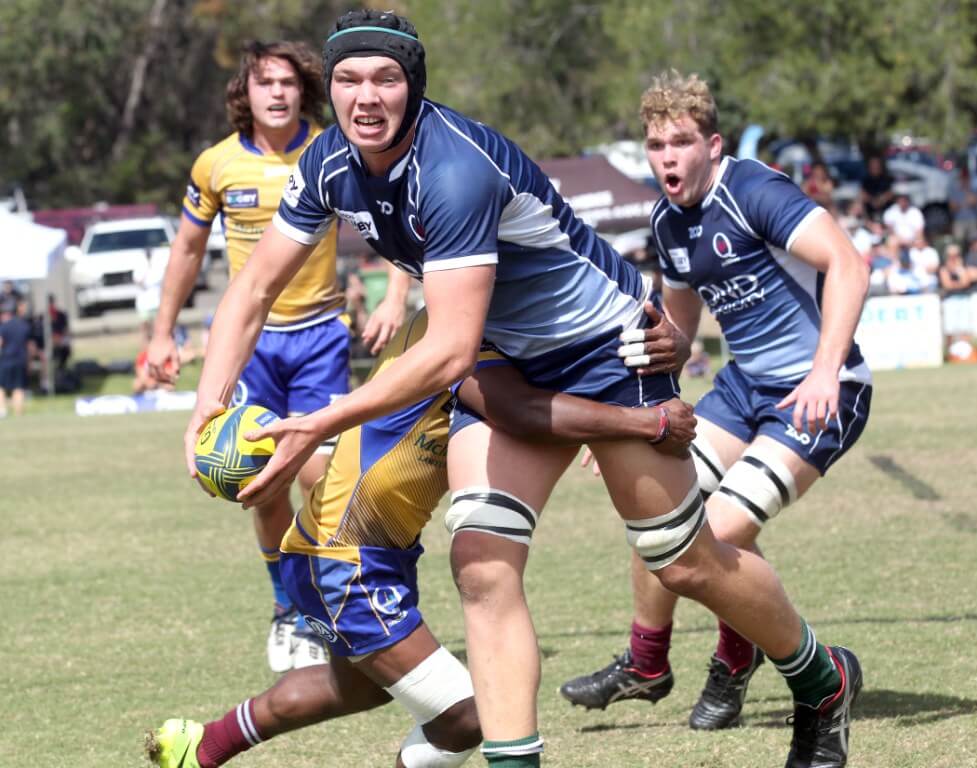 Back row:
Existing Players: Michael Gunn, Reece Hewat, Scott Higginbotham, Adam Korczyk, George Smith, Caleb Timu.
New Signings:
Angus Scott-Young – Son of Sam! A hard working backrower, seemingly without the short fuse of his old man, but with the same intensity at the breakdown.  Was a unheralded star for QLD Country in the NRC.
Liam Wright – toured with the Wallabies a development player after an exceptional NRC which saw him lead the league in turnovers. A natural leader and complete professional, all at the age of 20. Could be a breakout star in 2018.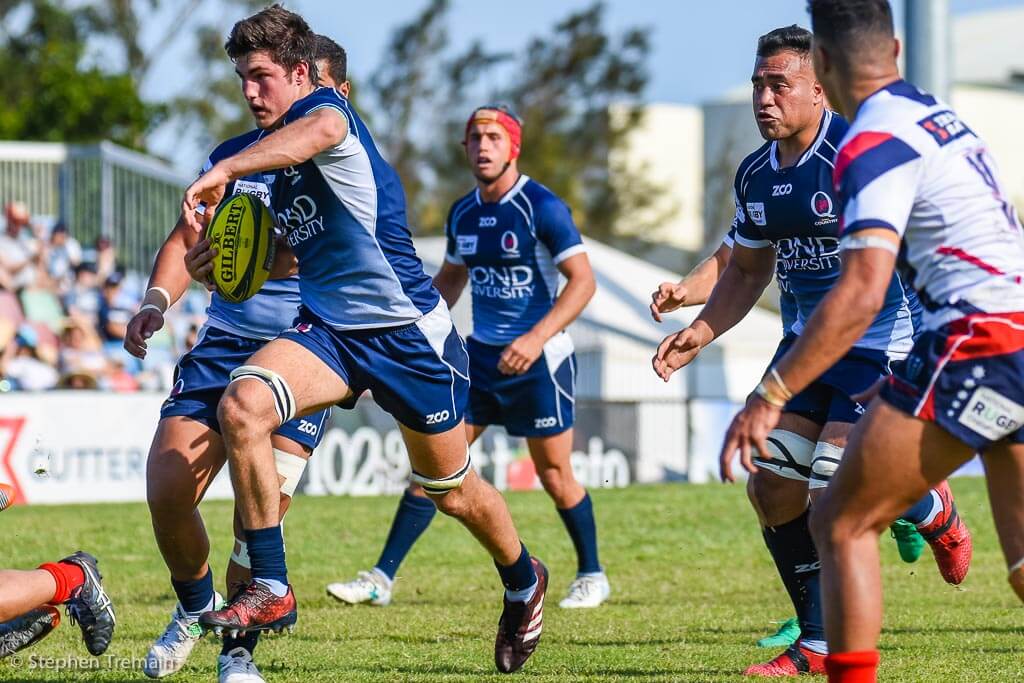 Scrumhalves:
Existing Players: Nick Frisby, Moses Sorovi, James Tuttle
New Signings:
Tate McDermott – A Sunny Coast product McDermott first got a chance in 'big boy' rugby with the Aussie 7s team and proved a player of undoubted skill.  Was brought in close to the Reds squad in 2017 and will now be even closer in 2018.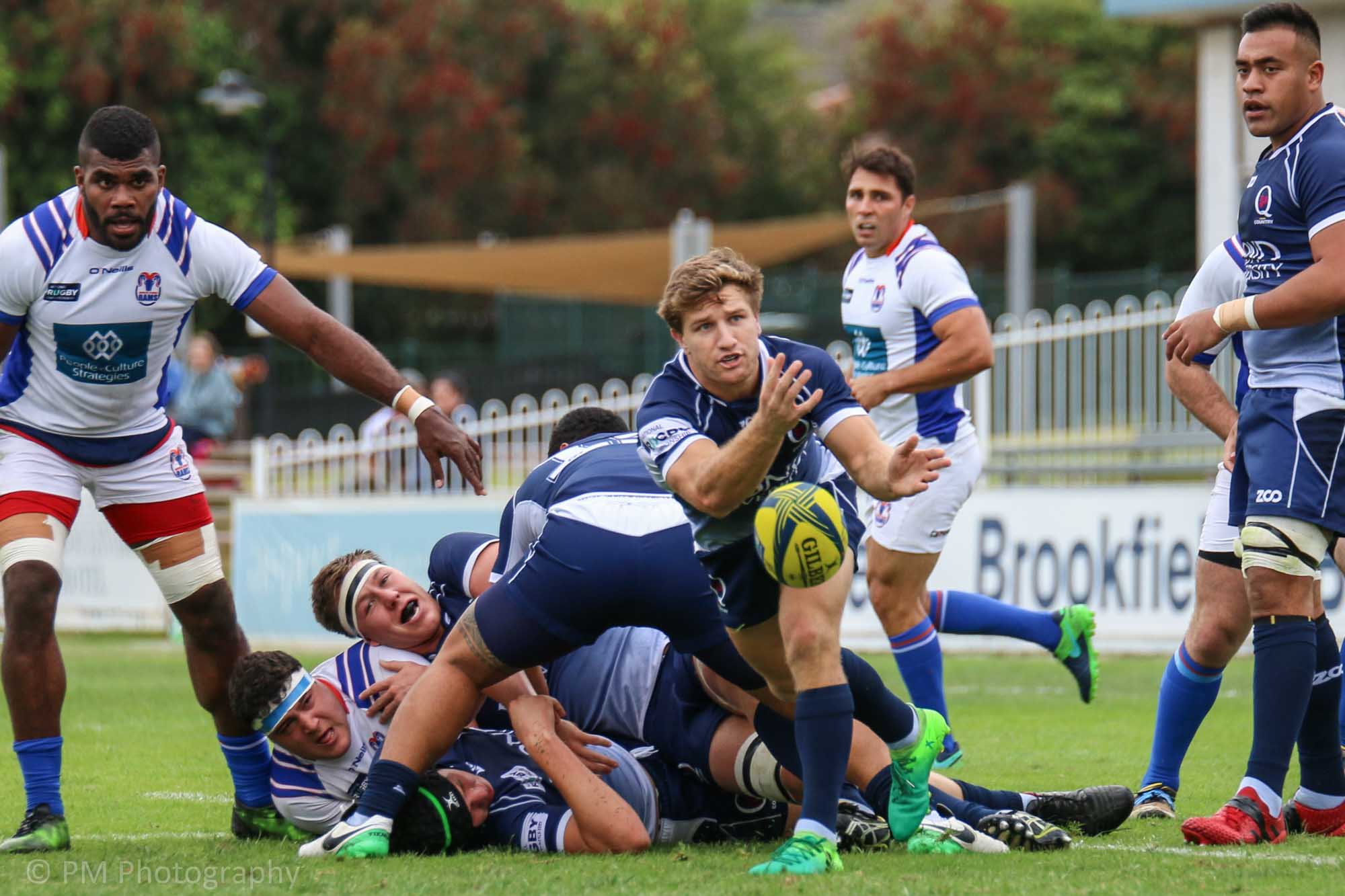 Flyhalves:
Existing Players: Quade Cooper
New Signings:
Hamish Stewart – Another Toowoomba product (alongside Hoopert), after securing the 10 jersey for the Aussie Under 20s, Stewart was arguably the standout flyhalf in the NRC. His combination with Tuttle and Paia'aua could see him pressure Cooper the Reds spot.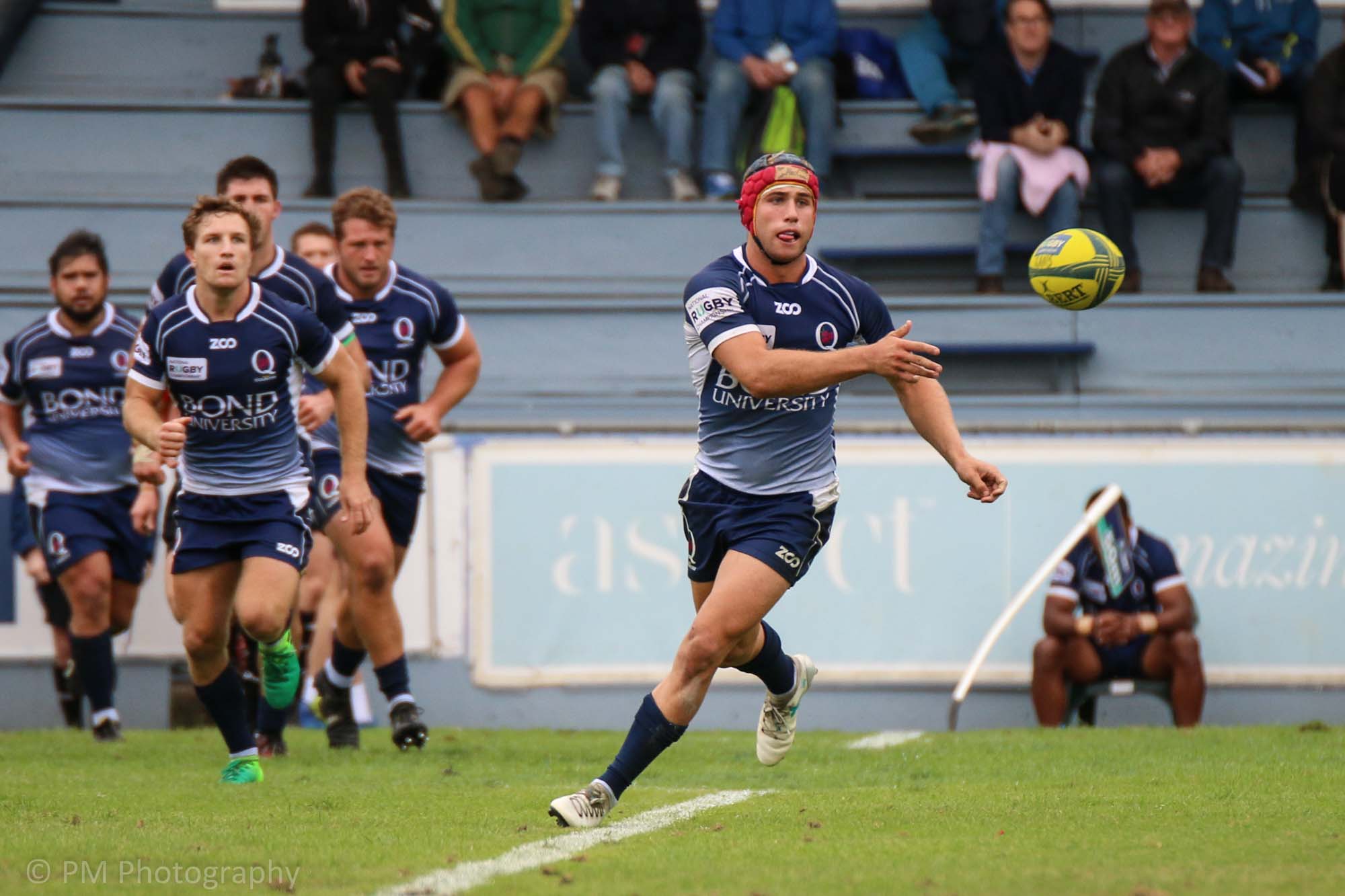 Centres:
Existing Players – Chris Feauai-Sautia, Samu Kerevi, Duncan Paia'aua
Outside backs:
Existing Players – Karmichael Hunt, Lachlan Maranta, Eto Nabuli, Izaia Perese
New Signings:
Filipo Daugunu – lit up the NRC when he debuted in Round 4 with a double against the Rays, including a memorable solo effort from a kick-off. Scored 3 v Melbourne the following week and then four a couple of weeks after against the Rams. Lightning quick, a decent boot and plenty of defensive quality.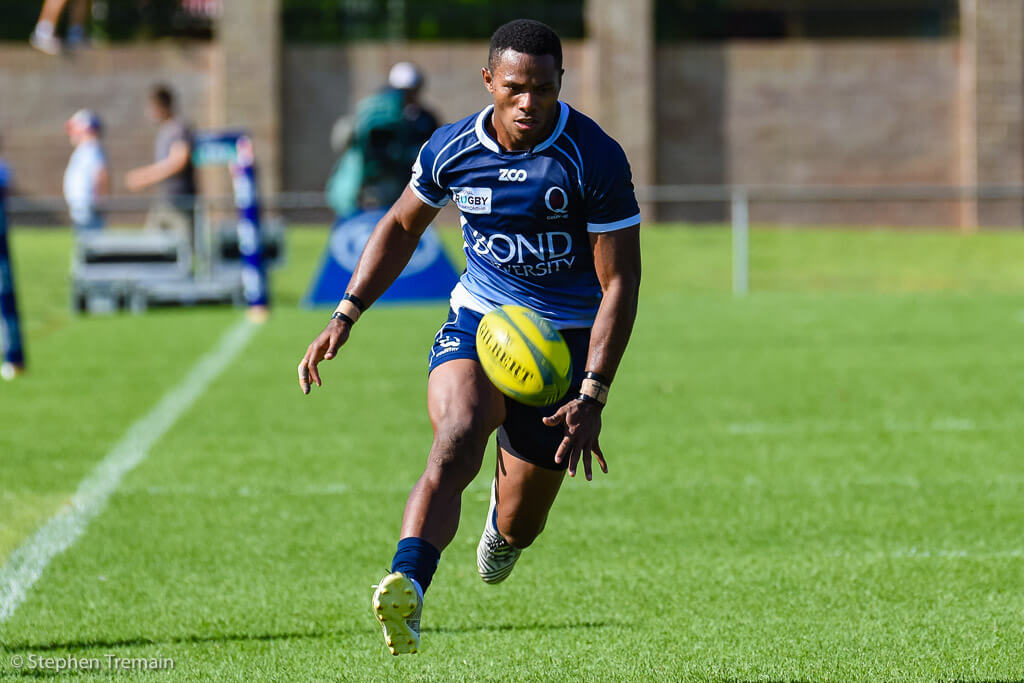 Coaching Team:
Head Coach: Brad Thorn
Assistant Coach: Tony McGahan
Assistant Coach: Paul Carozza
Head Strength and Conditioning Coach: Niklas Superina
Strength and Conditioning Coach: Daniel Cooper
Squad Questions:
New coaching team dynamics
There's been a complete clean out of the coaching team in 2018 with Brad Thorn bringing in his QLD Country off-sider in Paul Carozza, to join Tony McGahan as Assistant Coach.  Thorn and Carozza, who has been around Ballymore for decades now, formed an effective relationship during the National Under 20s and the NRC this year, but McGahan is new to the fold. As the former Melbourne Rebels Head Coach, McGahan joined the Reds back when his mate Nick Stiles was coach as the "Senior Assistant Coach" with a focus on defense. How he fits within the Thorn-Carozza partnership will prove an interesting sub-plot.
The other question marks are amongst the relative unknowns in the S&C team. It's an area where the Reds (like any Aussie rugby team) has struggled of late and there were dramas last year with key staff leaving mid-season. Thorn loves his gym work so you can only assume this lot is handpicked by him and have a similar sensibility. I can't say I know too much about these lads other than what's on the web site. Niklas Superina has spent a fair amount of time between Japan and Italy mostly with rugby, but with a little extra as well.  Daniel Cooper is a little unique with his experience being as a Special Forces Operator and High Performance Coach.  New voices are valuable in Australian rugby so let's hope Superina and Cooper bring value to the squad.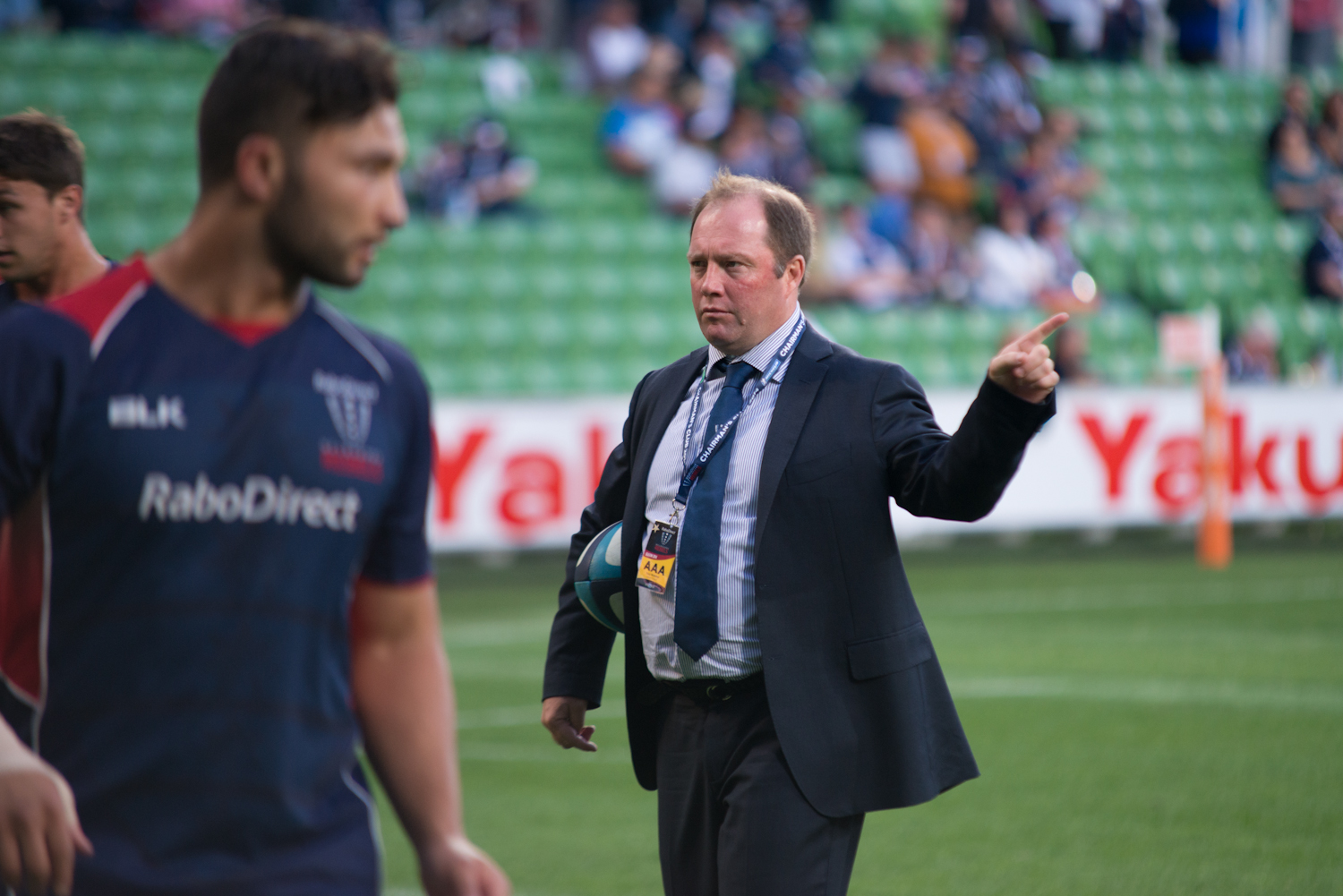 NRC Springboard
QLD Country were awesome this year in winning the NRC with a very young side.  It has seen a whole bunch of their players snag Super Rugby contracts and the coach (and his assistant) do the same.  But does it mean the success will flow to the Reds next year?
Brisbane City won the NRC in 2014 under Nick Stiles and, from that team, we saw 2015 Super Rugby debuts for Marco Kotze, Sam Talakai, Sef Fa'agase, Pettowa Paraka, Michael Gunn, Adam Korczyk, Andrew Ready and Jake McIntyre. The Reds, meanwhile, finished 13th.  Brisbane won again that year, this undefeated, and 2016 Super Rugby debuts followed for Henry Teafu, Waita Setu, Junior Laloifi, Matt Mafi and Alex Gibbon.  This time the Reds finished 15th.
So NRC doesn't guarantee success nor does the natural progression of NRC stars. We'll no doubt see plenty of debuts next year from this QLD Country team through the likes of Harry Hockings, Angus Scott-Young, Liam Wright and Filipo Daugunu. Can Thorn, with no Head Coaching experience above NRC and Under 20, use his limited experiences to gel this squad together into an improved outfit on recent years?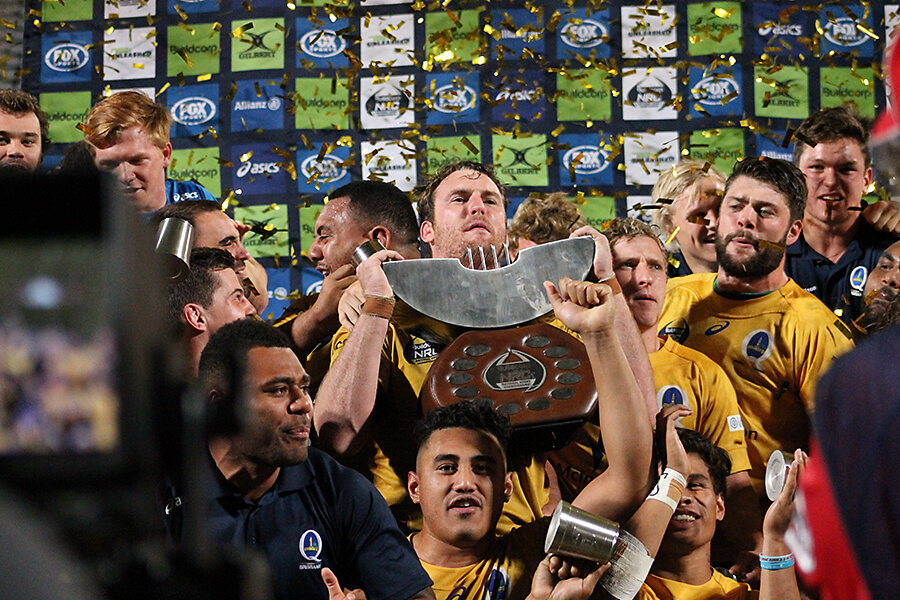 Veteran impact
With the Reds development pathways continuing to spew out quality talent, last year's squad was noticeable for some of the veterans brought in. Stephen Moore, Scott Higginbotham, Quade Cooper, Kane Douglas, Leroy Houston and George Smith were bought to provide a mature head and help re-establish a professional culture.  Moore's recent retirement comes on the back of Houston's early release and news of a potential serious injury to George Smith. While Douglas has yet to find his form of RWC2015, Cooper and Higginbotham had their moments in 2017 but without the consistency required, either through injury or otherwise.
Now a year older, what will be their impact this year? Each are now, rightfully, being put under pressure by a young star. Izack Rodda and Lukhan Tui have both already leapfrogged Douglas while who's to say that Hamish Stewart and Caleb Timu won't, respectively, do the same to Quade and Higgers this year?  Will the veterans continue to set the example when they no longer own a starting spot? You can be sure of one thing regardless of whether he plays or not, King George will be a brilliant coach/mentor for the two young opensides in the squad being Michael Gunn and particularly Liam Wright.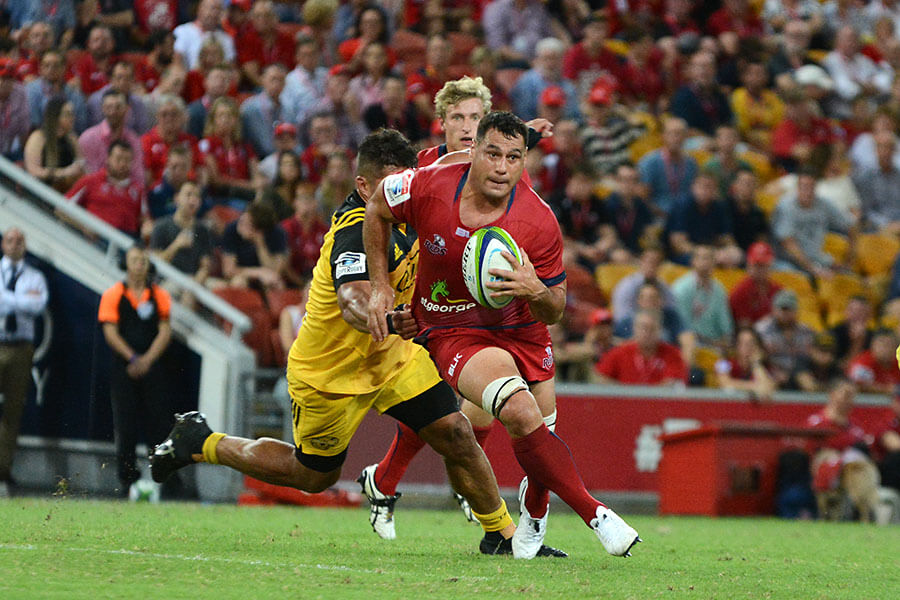 Centre Support
There is a notable sentence in the Reds release announcing this squad for next year. "Reds fans should keep an eye out for further player announcements prior to the 2018 season." It's good to know because, on the face of it, this squad looks dramatically short in the centres. Make no mistake there is some quality there with Samu Kerevi, Duncan Paia'aua and Chris Feauai-Sautia all high quality players.  There's also a little coverage elsewhere through Karmichael Hunt, Hamish Stewart and Izaia Perese.
But we still seem a little short.  It will be interesting to see who the coaches are considering as options there with a few potential options. Campbell Magnay is off in Japan and, with their season finishing earlier next year, may be an option.  Most of the standouts from the NRC are already taken up elsewhere with Denis Pili-Gateau of the Rams perhaps an option. Aussie Under 20 utility, and Brisbane City squad member, Dylan Riley is rumoured to have been offered a development contract but is 'considering his options'. Another option may be to pick up a Drua player, who would sit outside the salary cap. There are standout options aplenty with (acknowledging I don't know their current contract status) centres Eroni Sau, John Stewart and Eroni Vasiteri strong options. Alternatively more fullback depth could assist, given Hunt's versatility, with the likes of Apisalome Waqatabu or Peceli Nacebe excellent considerations.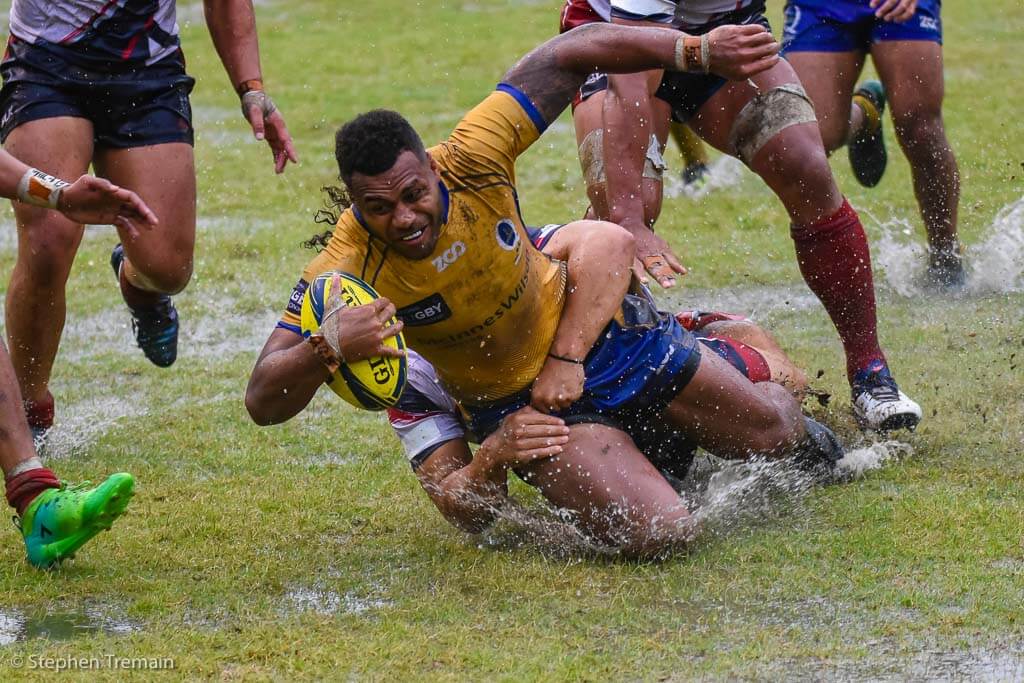 Possible Match Day Squad:
15 Karmichael Hunt, 14 Filip Daugunu 13 Samu Kerevi 12 Duncan Paia'aua 11 Izaia Perese, 10 Quade Cooper, 9 James Tuttle, 8 Caleb Timu, 7 George Smith, 6 Scott Higginbotham, 5 Lukhan Tui, 4 Izack Rodda, 3 Taniela Tupou, 2 Andrew Ready, 1 James Slipper
16 Brandon Paenga-Amosa, 17 Sef Fa'agase, 18, JP Smith, 19 Kane Douglas, 20 Adam Korczyk, 21 Nick Frisby, 22 Hamish Stewart, 23 Chris Feauai-Sautia
Season Tip:
My catch cry for season 2018 is "Manage Expectations". Don't believe the hype. There's a lot to like about this squad make no mistake, but that's just on paper and they need to perform on grass.  The Rebels and Brumbies will start the season undoubtabley more favoured to top the conference, while the Sunwolves will be more formidable next year. Who knows what the Waratahs will throw up as their squad is still largely a mystery.
For mine there are still far too many questions around this squad and the structures around it to be able to have any confidence in a massive turn around in performance next year.  We can all live in hope, but be wary of any of the marketing hyperbole.  As for a tip? It's too early. But if we make the finals I'll be thrilled and, quite frankly, surprised.