I don't know about you but I need some positive vibes about Queensland Rugby at the moment…..
 1. Gilly is still here
Liam Bradley Gill. 23. Openside flanker.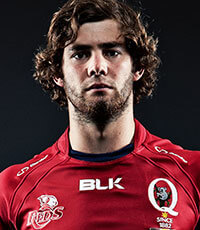 Even by his own lofty standards Gilly has had a good year that has been topped off by winning the 2015 Pilecki Medal. As an indication of how dominant a year he had, his total of 420 votes is only eclipsed if you add the second, third and fourth place getter votes together. Now being named captain of the Brisbane City NRC team he has had an awesome year!
I, like many other hard core Reds fans I am sure, tend to forget how young this boy is. (Before you say anything, if you are young enough to be my son you are a boy. Moving on.)
Liam played Australian Schools at the age of 17 then debuted for the Australian Sevens side and earned a full time contract with the Reds that same year (2009). In 2012, after spending two years in the U20s side, there was a little tug-of-war between the U20s and the Wallabies for the June test window. The U20s won and he is one of the few players to have spent three years as an U20s representative (2010-2012). Not to worry, he became Wallaby 861 against the All Blacks in Auckland later that same year.
When the possibility of his moving to the Melbourne Rebels hit the press during the challenging Reds Super Rugby season that was 2015, you could hear the collective intake of breath from the fans far and wide. We were losing a long list of players including Big Kev, Sanchez, Quade and Chibba. What were we to do if Gilly also departed?
During the weeks of uncertainty we all crossed our fingers and I am sure there were more than a few prayers said to the Rugby gods. Then, just a few days before the last game of the season against our traditional foe the Waratahs, it was announced that he was staying. Yyyyyyyaaaaayyyyyyyyyyy!!!!!!!
I don't know about the rest of you, but I for one am looking forward to another stellar season from our very own Liam Bradley Gill. Or, as he has become known in GAGR circles – Liam F Gill. Just cause he is AWESOME!
2. Reining NRC Champions
The 2015 NRC season kicks off tonight at Ballymore with a 2014 grand final rematch between Brisbane City and Perth Spirit. GO CITY!!!!!!!!
After banging on for years about the need for a 3rd tier rugby comp to fill the gap between club and Super rugby, the Australian rugby community was rewarded with the inaugural season on the NRC in 2014.
During the year this initiative has shown it's worth. When our Fly-halves starting dropping like flies, a young bloke stepped into the fray – Jake McIntyre. Yes I know there is a whole other discussion about the timing of his debut etc etc etc, but, just consider for a moment the fact that we have a young, all be it green, fly-half who has been blooded into the rough and tumble of Super Rugby and did a not bad job at it.
There have also been others who have benefited from the 2014 season. Nick Frisby benefited from significant game time and brought leadership skills learnt back to the Reds. Both Nick and James Tuttle have shown us that perhaps things aren't as dire as first thought in the scrumhalf stocks with the departure of Genia. And, would we be seeing Greg Holmes back at international level without a standout 2015 Super Rugby season built on the back of some good game time in the 2014 NRC?
I am expecting that there will be few more gems discovered this year as well as a few others polished up to shine, both in the Brisbane City and Queensland Country ranks.
3. The Forwards
Yes, I know my favourite topic. But where would we be without the Piggies?
Aside from the afore mentioned Liam Gill, there are bunch of single digit players who have the potential to make our heart sing again. Let's face it, the Reds scrum performances were probably one of the better aspects of our 2015 season.
Up front James Slipper and Greg Holmes return to build on what was a very good season for them. You might disagree with regards to Slip's performance, but I would argue that even injured he is better than most props in the country and with a grease and oil change over the off season I am expecting he will return to his best.
New recruits in the engine room by way of Kane Douglas and Cadeyrn Neville bode well for the new year. Along with the likes of Sam Talakai, Michael Gunn,  Curtis Browning, Saia Fainga'a, Rob Simmons, Adam Korczyk and Hendrik Tui there is a good mix of experience and youth in the squad. There are also a bunch of very good players in the extended squad pushing for positions and game time. This can only be good for both development and depth.
What will also be good for development and depth is the appointment of Brad Thorn as the elite development squad forwards coach. If even half of his work ethic, knowledge and passion for the game can rub off on these young boys we will be in a far better place. I will also be able to add to my All Black picture collection without feeling to much like a hypocrite.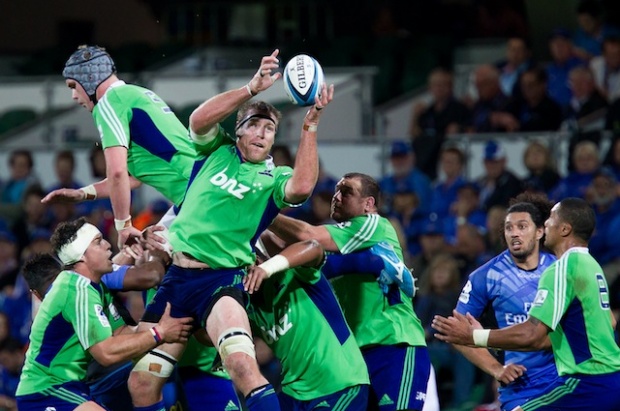 A special mention has to go to Ben Daley here. Ben's "Be great Do good" campaign this year is one of those shining lights that come out of rugby which has little to do with the actual game. No matter what you might think, this was a good news story that was desperately needed by rugby. Well done Ben.
4. The Girls
With the inclusion of Sevens in the Rio Olympic games for 2016 there has been a good push to increase the participation in the game. As a result seven young Queensland women were named in the Australian squad for the Youth Commonwealth Games being held in Samoa in September.
The full squad:
Shenae Ciesiolka (Utility) Westbrook, QLD
Dominique Du Toit (Back) Toowoomba, QLD
Eseta Fangaloka (Forward) Goodna, QLD
Jayme Fressard (Back) Watanobbi, NSW
Demi Hayes (Forward) Toowoomba, QLD
Taylor Mapusua (Forward) Banyo, QLD
Samantha Maxwell (Utility) Cootamundra, NSW / ACT Rugby
Raecene McGregor (Back) Yagoona, NSW
Shanice Parker (Utility) Yangebup, WA
Mackenzie Sadler (Utility) Kensington Park, SA
Emma Sykes (Back) Sippy Downs, QLD
Laura Waldie (Back) Camp Hill, QLD
 With nearly 60% of the squad calling Queensland home this can only be a good indication for the development of the game here.
I had the pleasure of meeting a couple of these girls this year and I must say that if they are anything to go by, the women's game is in safe hands. Although my heart truly belongs to 15s, I can appreciate the benefits that the Seven's push has brought to the code as a whole. Good luck girls!
5. This one is up to you….
 What? You thought I was going to do all the work for you? Not on your life buddy.
What do you think should make number five on the list of positive vibes for Queensland Rugby?