The great news for the Waratahs this week is the return of their lucky charm, Israel Folau, after being held back because of rugby politics last week. 
Will his return inspire the Waratahs after the disappointments from their road trip?
It's a real crunch game coming up on Saturday night. A must-win game for the Bulls because they have only 18 points on the ladder after eight games and they sit nine points behind their conference leaders, the Sharks.
It's a must-win game for the Waratahs also because in this comp you must win your home games, accumulate bonus points and take a win or two on the road.
Both teams can't win, someone has to lose. A draw would be almost as bad as a loss.
---
The Form
It's Round 10, virtually half way through the season;  the Waratahs are 4-3 and the Bulls 3-1-4, having played one more game. The two teams have some remarkable similarities.
Both teams:
Are real top six material but need a win to stay in the running for a top two spot. A loss for either will probably condemn them to chasing a wildcard spot in the finals.

Are coming into the game after a hard loss to a team they were expected to beat and are looking to get back on track. Both were in winning positions after twenty minutes but then got overtaken.

Are disrupted by injury, and played last week with several players out of their normal positions.

Are now using a game plan that decries kicking and tries to keep the ball in hand. The Waratahs have used this plan for two seasons, the Bulls are using it for the first year ever in their history.

Lost last week by making too many errors on attack, which destroyed their momentum and turned the ball over. In one 30 minute period in the second half the Bulls made eleven handling errors; the Waratahs handling was better but the quality of passing was often poor and killed many plays.

Didn't run straight enough from flyhalf, often aiming for the corner rather than running square-on. As a consequence, defending was easier and outside backs got jammed up on the sidelines.
---
The Teams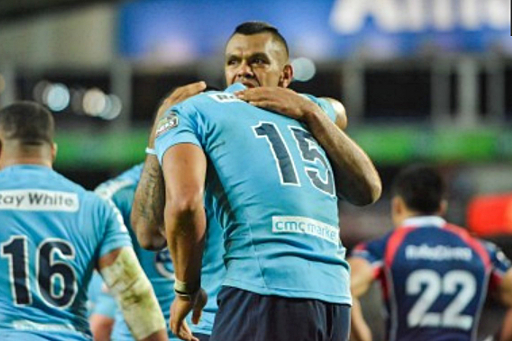 The Waratahs won every statistic last week except on the scoreboard. Their high tempo blitzes would have destroyed most teams and looked very impressive. They could have won the game had they gained the momentum from the disallowed try, but they didn't.
The forwards played well in general play and I was always on the edge of my seat waiting for a half break to result in a try, but it never did. Full credit to the Force.
The scrum was dodgy when Paddy Ryan came on and I expect Sekope Kepu to play most of the game this week. The lineout was improved but the opposition in Round 9 was nowhere near what they will face Round 10.
Jacques Potgeiter can expect to be niggled by his old Bulls' team; he needs to keep his cool and not end up with penalties or cards. Cliff Palu will play after missing last week on compassionate grounds, but will be coming off the bench.
In Perth, the backline didn't work as well as it should. I suspect that Kurtley Beale plays much better when he has Israel Folau behind him rather than Jono Lance, because their unpredictability seems to harmonise well.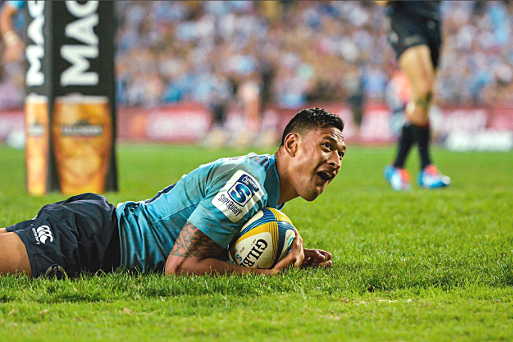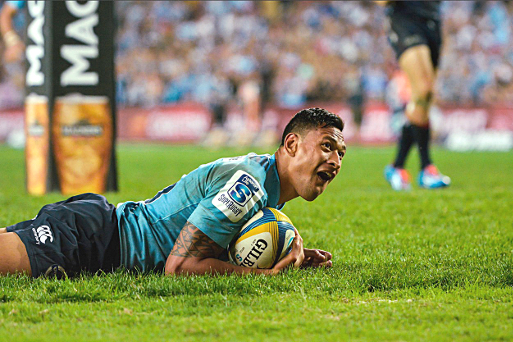 Folau returns to the backline, with Lance going to the bench. Beale, as penalty kicker from long range, has looked more composed and accurate than Foley but there is no sign of his taking over the main role.
A major problem last week was the quality of Nick Phipps' passing. In the first few games this year he looked reasonably good but his passing performance has dropped off lately and he needs to pass at waist height in front of the runner; or Brendan McKibbin must come on early.
 The Bulls—their scrum was excellent in Dunedin, taking two tight heads and numerous penalties from a highly regarded Highlanders' scrum. With five players over two metres tall to aim for, and the management of Victor Matfield, their lineout was untouchable.The Highlanders gave up attacking it and just concentrated on stopping the maul.
The Bulls often ran the backs rather than mauling, a surprise tactic that we may not see repeated against the Waratahs.
Jacques du Plessis, the blindside flanker, is a star ball runner in the 9/10 channel and will have to be put down early and hard.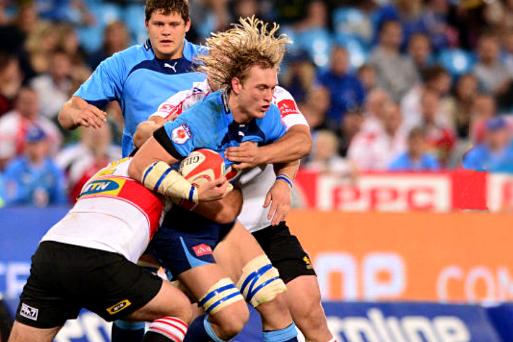 The backs had problems in Round 9 and looked like they were poorly coached. Or maybe they just need more time to learn how to play the running game that they have only just begun to adopt because 10. Jacques-Louis Potgeiter, 12. Jan Serfontein and 13. JJ Englebrecht have the talent to be the Boks' first-choice players one day.
Potgeiter, though very promising, ran at the cornerpost too much and Serfontein, a class player, dropped the ball more than he caught it. He is unlikely to have another day as bad this weekend.
On defence, the Bulls were vulnerable to centres coming back on the cut, which they will have to fix, because it would not have escaped the notice of Adam Ashley-Cooper.
---
Key match-ups
The scrum and lineout will both be crucial. If the Bulls dominate both it will be a long night at the office for the Waratah forwards. How will they constrain the world's best lineout technician and at least win their own ball?
This will be the fourth straight week that the Waratahs will encounter a hard physical pack, after three tough games on the road.  Will fatigue be an issue for them and if so, will Cliffy Palu come to the rescue and restore dominance?
Victor Matfield – can he be matched in the lineouts?
Folau is likely to have a full head of steam up after last week; if he does, that could mean a win with a bonus point. Will his return put some confidence back into a backline which couldn't break through last week?
Can the Bulls improve their backline handling from last week or will the Waratahs dine out on turnovers?
The Foley/Beale/Ashley-Cooper vs Potgeiter/Serfontein/ Englebrecht contest will be worth the price of admission on its own.
---
Prediction
This game could be a blow-out in either direction. The weather prediction for Easter is for a mainly dry Saturday, which will be very good for running rugby. The Waratahs to win a close encounter with the benefit of home ground advantage.
Waratahs by 7
---
Team lists
Waratahs — 1. Benn Robinson, 2. Tatafu Polota-Nau, 3. Sekope Kepu, 4. Will Skelton, 5. Kane Douglas, 6. Jacques Potgieter, 7. Michael Hooper, 8. Dave Dennis, 9. Nick Phipps, 10. Bernard Foley, 11. Rob Horne, 12. Kurtley Beale, 13. Adam Ashley-Cooper, 14. Cam Crawford, 15. Israel Folau.
Reserves: 16. Tolo Latu, 17. Jeremy Tilse, 18. Paddy Ryan, 19. Pat McCutcheon, 20. Wycliff Palu, 21. Brendan McKibbin, 22. Jono Lance, 23. Matt Carraro.

Bulls — 1. Dean Greyling, 2. Callie Visagie, 3. Werner Kruger, 4. Flip van der Merwe, 5. Victor Matfield, 6. Jono Ross, 7. Jacques du Plessis, 8. Grant Hattingh, 9. Peter van Zyl, 10. Jacques-Louis Potgieter, 11. Francois Hougaard, 12. Jan Serfontein, 13. JJ Englebrecht, 14. Bjorn Basson, 15. Jurgen Visser.
Reserves: 16. Bangi Mbonambi, 17. Marcel van der Merwe, 18. Morne Mellett, 19. Paul Willemse, 20. Jacques Englebrecht, 21. Rudy Paige, 22. Handre Pollard, 23. William Small-Smith.
---
Match details
Date and time: 1940 AEST, Saturday April 19, 2014
Venue: Allianz Stadium, Moore Park
Referee: Rohan Hoffmann (Australia)
Assistant referees: James Leckie (Australia) and Ed Martin (Australia)
Television Match Official: Peter Marshall (Australia)