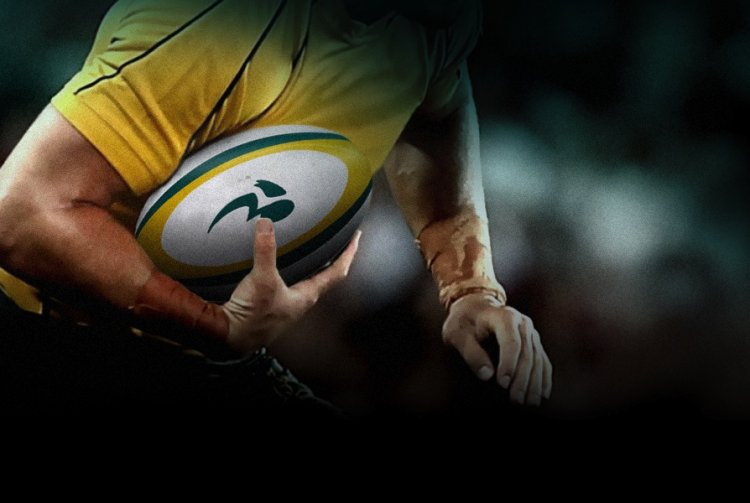 Just when you've run out of rugby to write about, a couple of good 'ol boys step in, one reluctantly and the other eking out every column inch he can get his hands on (no double entendre intended).


Our reluctant eye of the scandal storm is Peter McGrath, now ex-ARU chairman. This is a great pity, because looking at Peter (pictured), and knowing his profession (lawyer) there can be no doubt that if there had been a boozy lunch world cup in France, he would have made it well past the quarters.
As the story goes, he went a bottle of Bordeaux or two too many before bumping into one of the Wallabies key sponsors on the eve of the QF disaster, who subsequently complained about his 'clearly intoxicated' behaviour. McGrath has since been forced to step down pending an investigation, costing him a spot on the IRB.
Understandable, except that these mortally offended folk were from Bundy Rum, the source of many a chunder and punch-up in pubs across Australia every Friday and Saturday night. Which begs the question, just what the hell did he say or do? Intriguingly, there's been no public hint of what happened that fateful night – could that be because he's a top flight legal eagle?
Well, that's been until now. G&GR can reveal exclusive footage of McGrath having a 'Bundy good time' and representing the ARU in the time honoured fashion:

Nothing wrong with that.
The next lord of lunching is Alan Jones, neolithic Aussie rugby coach and latter day radio gas bag. For anyone with a shred of sense, the notion of this joker running the Wallabies again is getting the credence it deserves – none. A silly season story.
What's embarrassing though is the amount of air-time and column inches the self-serving underbelly of the australian media has given this shameless self-promoter, probably second only to the hoo-ha kicked up around one of the real contenders, Robbie Deans.
Witness the list of backers for Alans bid, each of which has spawned numerous articles and none of which inspire confidence in an understanding of modern rugby union coaching:
Queensland Rugby Union chairman Peter Lewis
John Singleton, Jones' boss
Mungo Mat Rogers
Topo Rodriguez, a member of Jones' 1984 side
Russell Fairfax, ex player and Fox journo
Craig Salvatori, a former forward who played under Jones at Souths who said:
"He may not be the best coach but he's a great communicator"
Exactly, stick to radio Al.
Not gay at all. Jones singing with the Wallabies in '84
Finally, there was one hell of an interesting story this week about the England rugby team; Crisis meetings saved England's world cup. It now emerges that following their shellacking at the hands of the Boks in the pool stages, the players finally mutinied and took control. This goes a long way to explaining the gutsy performances during the business end of the cup. You've got to say hats off, but still puzzle at how professional coaches in a professional organisation can get it so wrong.